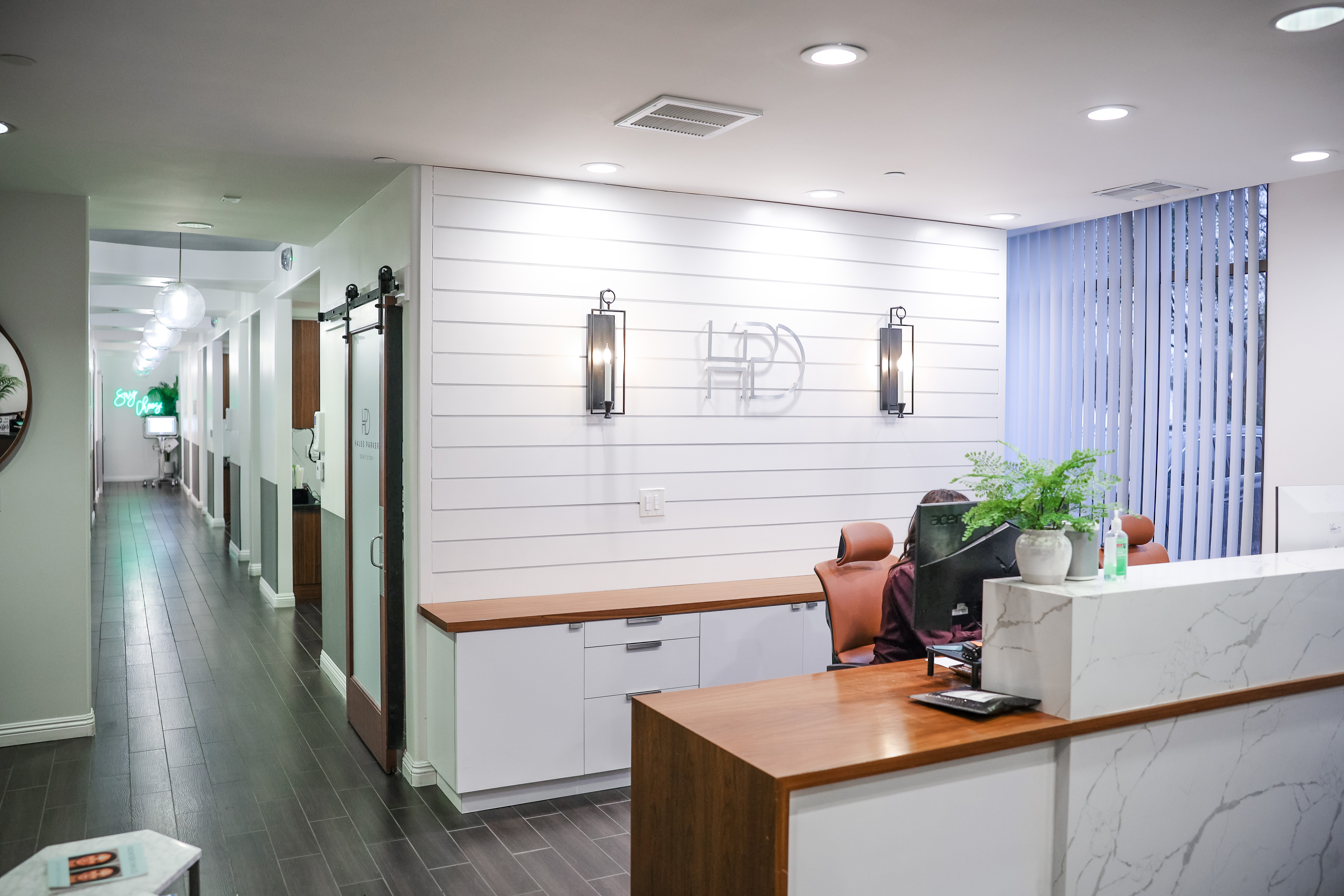 Photo courtesy of Hales Parker Dentistry
A beautiful smile can mean the difference between healthy self-confidence and low self-esteem. As a result, nearly half of the participants in a recent research study admitted their smile is the first thing they would change about their appearance. Porcelain veneers are the gold standard in smile improvement, transforming the way people look and - more importantly - the way they see themselves. Celebrity dentist Dr. Tyler Hales of Orange County's Hales Parker Dentistry finds great joy in uplifting patients to a whole new level of self-love, introducing veneers as an ideal solution for five common teeth issues.
"In many ways, inner confidence is tied to a full acceptance of outer beauty," shares Dr. Hales. "Porcelain veneers are a quick, simple fix to a variety of problems, powerful enough to make a noticeable difference in your smile yet subtle enough that people will wonder how you did it."
The aesthetic quality of someone's smile directly affects their self-esteem. When a patient resists smiling, smiles with their mouth closed, or covers their mouth with their hand when they smile, Dr. Hales knows it may be time to talk about veneers. Porcelain veneers can correct a wide spectrum of variables that make people self-conscious about showing their teeth. In addition to turning back the clock and contributing to a more youthful, celebrity-like appearance, they can also help correct:
Broken, chipped, or missing teeth. A ½ mm thick piece of porcelain is shaped to each specific tooth, creating a smooth, flawless surface.
Staining or discoloration. The highest quality porcelain resists staining far better than resin alternatives, resulting in a fresh, vibrant appearance for up to 30 years with proper care.
Asymmetry in the smile. Symmetry is a vital key to a beautiful smile, and veneers can even up the tooth line to achieve a balanced look.
Gum issues. Veneers can help transform a "toothy" smile due to gum recession, as well as a "gummy" smile in which the gums are particularly prevalent.
TMJ and jaw muscle strain. Veneers can help to re-align the smile and bite, relieving the pressure imbalance that results in muscle strain.
Not all veneers are created equal. Patients will get the best results from a specialist like Dr. Hales, who sets himself apart by leveraging the latest technology and most advanced industry techniques.
Learn more, schedule a free virtual consultation, and see how Dr. Hales gives back, including through the "Smiles for Life" program, at halesparker.com. Follow @drtylerhales on Instagram to see real patient results, special offers, and more.