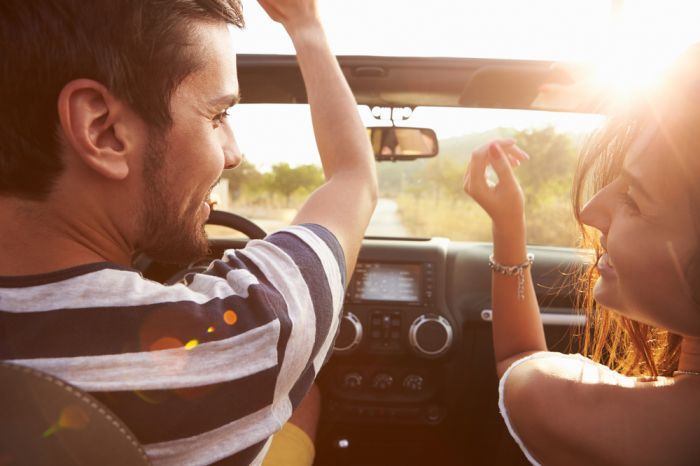 Photos Credit: Shutterstock
America is a country renowned for its great road trips. However, being such a large country with so many roads to choose from makes deciding which route to take a difficult task. The following list should serve to make your decision a lot easier, if and when you do decide to hit the open road.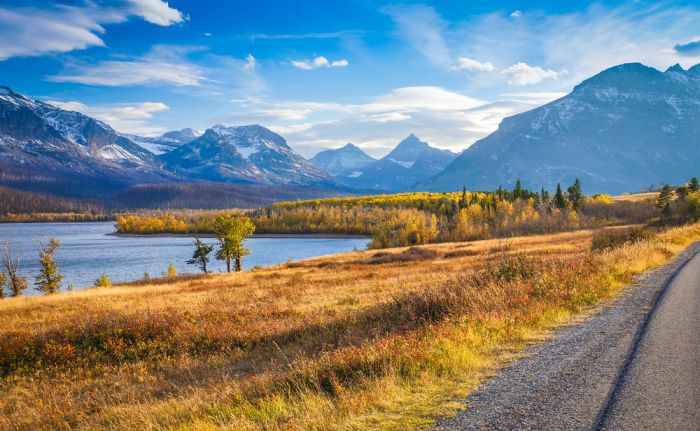 Montana, The Sun Road
If you enjoy mountain scenery, this could be perfect road trip for you. Although it is fairly short road and only a two hour drive, the views are incredible. Splitting half of Glacier National park, this journey will treat you to some of the best sights in northwestern Montana, including many waterfalls. Take in the beauty and calm by stopping at Logan's Pass. For the more adventurous, try a hike to the serene Hidden Lake overlook.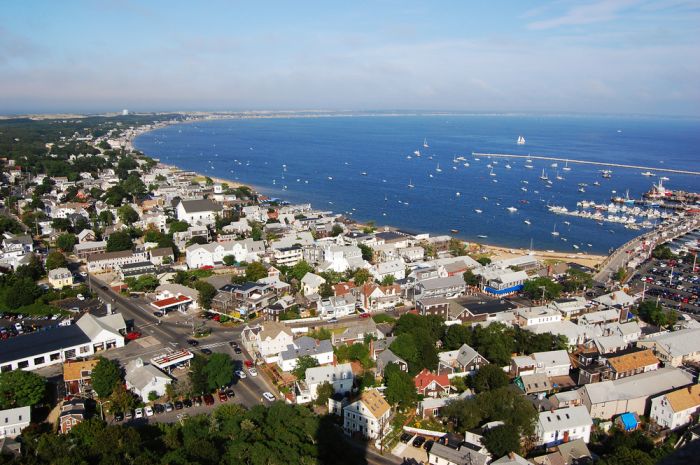 Cape Cod, Massachusetts
This 160 mile (257km) circuit of Cape Cod is the definitive road trip around the New England Coast. It is full of natural beauty and envelopes much of the spirit of the Cape. You will be treated to Provincetown, dunes, beaches and even some world famous clam and lobster shacks along your journey.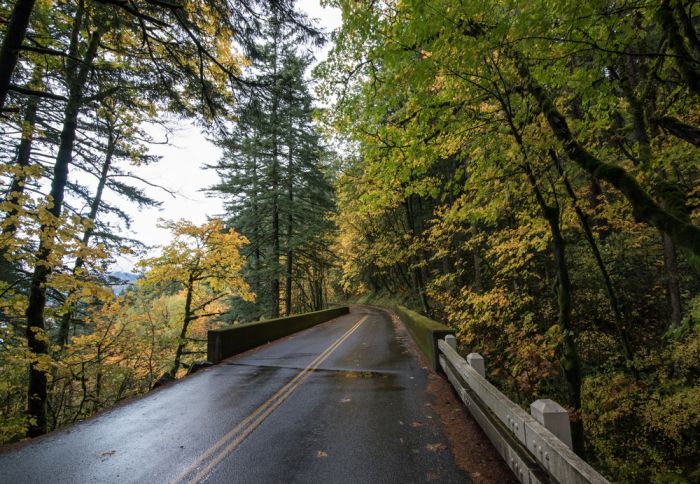 Oregon, Columbia River Highway
As the first highway in the USA to be labelled a National Historic Landmark, it's only fitting that Columbia River Highway makes the Top 10 list. At 75 miles long, this route is perfect for a slow, scenic drive alongside the river before passing through forests, vast areas of countryside and waterfalls.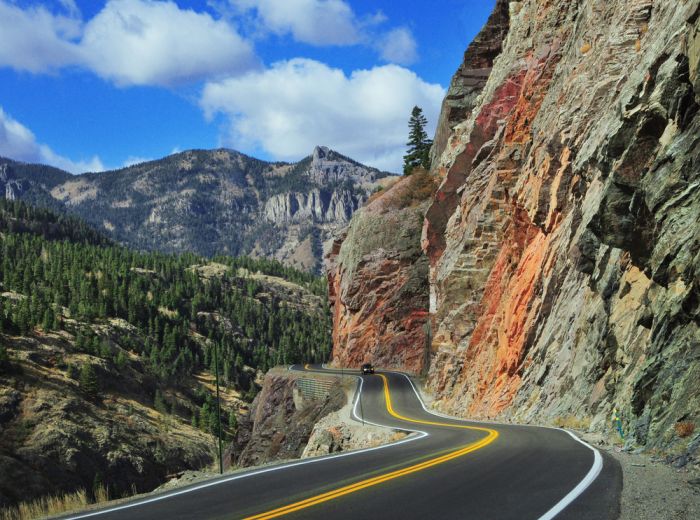 Colorado, San Juan Highway
For those seeking adventure, this 236-mile loop (which starts and ends in Durango, Colorado) is one of America's essential driving experiences. Along this scenic and historic byway there are many fascinating sights to be enjoyed, including mountains, forests and deserted mining communities from the gold rush. Many of the towns along this route have an Old Western feel to them. Be sure to stop by Ridgeway, Colorado, which is where they filmed True Grit. Buckle up, this drive is edge of your seat stuff. Expect steep, windy and even narrow roads around the Colorado Mountains, particularly at Red Mountain pass.
Minnesota, North Shore Drive
A joy for those who love the great outdoors, at 154-mile road is a glorious three-hour excursion following the north shore of Lake Superior. The journey takes you through eight state parks, including Cascade River State Park and the Superior National Forest.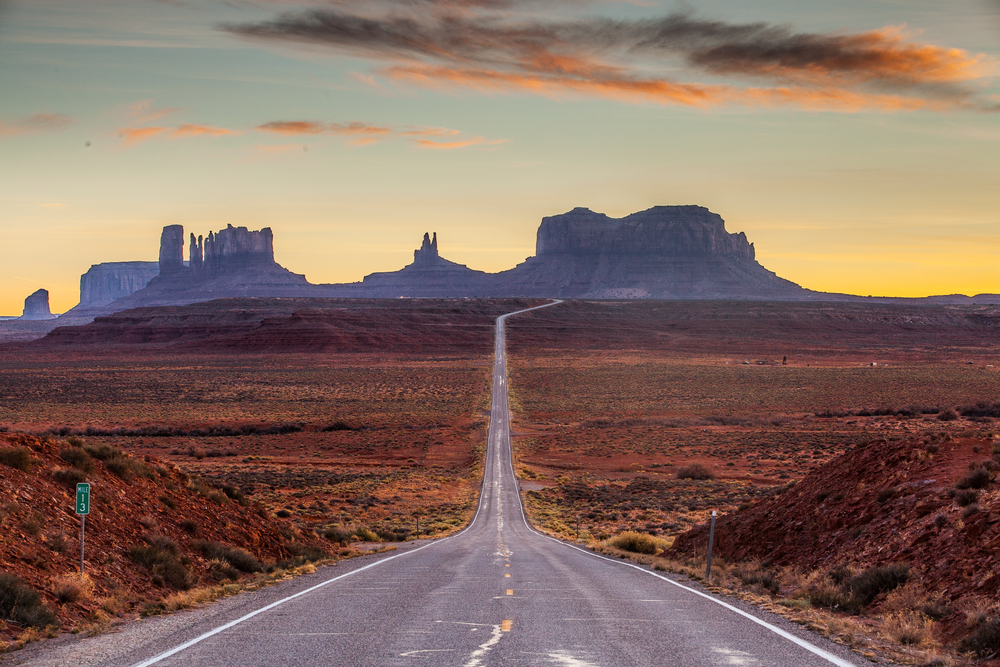 Arizona, Dinétah Scenic Route
Dinétah Scenic Route is a driving experience through Arizona unlike any other. Dinétah is the traditional homeland of the Navajo tribe of Native American Indians. Encounter early man (and early America) along the way like never before. This 100-mile road trip crosses into New Mexico, and will have you feeling like you have time travelled to another period in American History. If you care to stop driving, there are all manner of historical artifacts from the Navajo people, as well as wall drawings from prehistoric man. Expect mountains, rocky deserts and canyons, but don't forget to look out for the memorable window rock at the New Mexico border.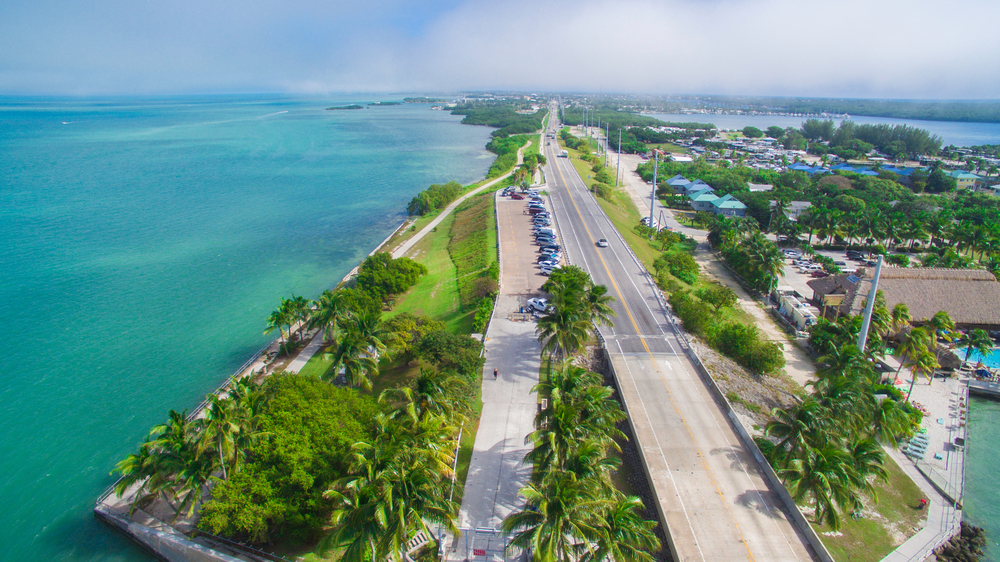 Florida, Florida Keys
One of America's perfect summer road trips, this 127.5-mile route from Florida to Key West combines the beauty of the state's natural surroundings with man's engineering genius. The system stretches for miles as you hop from island to island across over 40 bridges, with many fantastic scuba stops along the way. The full splendor of the water can be appreciated on this road trip, with the Gulf of Mexico on one side and the Atlantic Ocean on the other.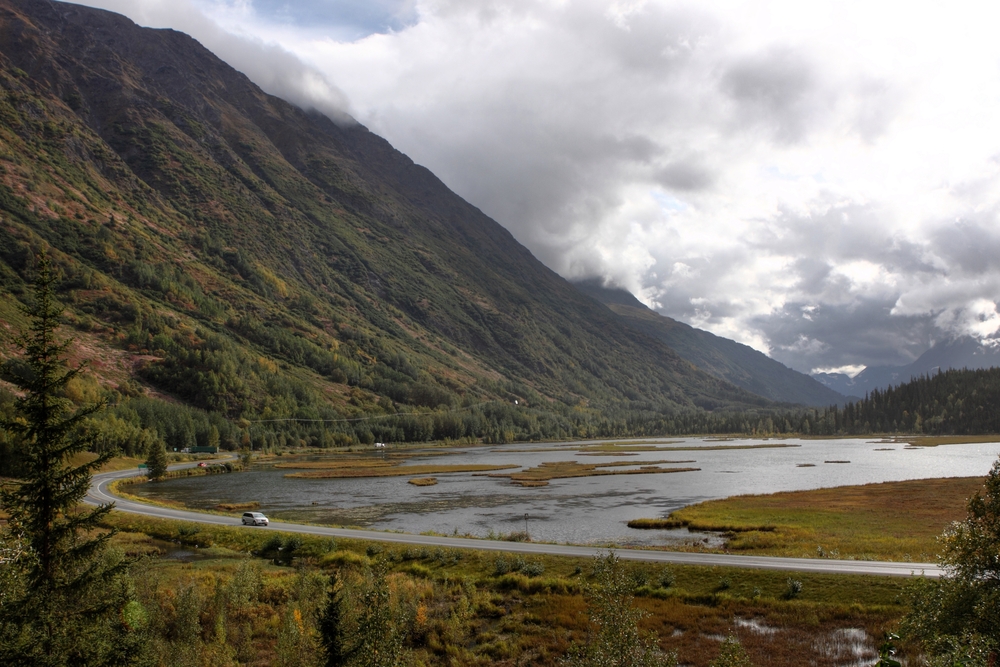 Alaska, Seward Highway
At 127 miles long, this highway runs from Anchorage to Seward and highlights the beauty of Alaska in a truly breathtaking visual experience. Starting in Alaska's largest city by the sea, the route goes south and passes through the mountains before eventually heading back to the sea at the harbor town of Seward. With multiple nature stop offs, much of Alaska's native wildlife, from black bears to eagles, can be enjoyed as you make your way to Seward. At Resurrection Bay, the final leg of the journey, you have the possibility of seeing sea creatures like otters, seals, orcas and humpback whales.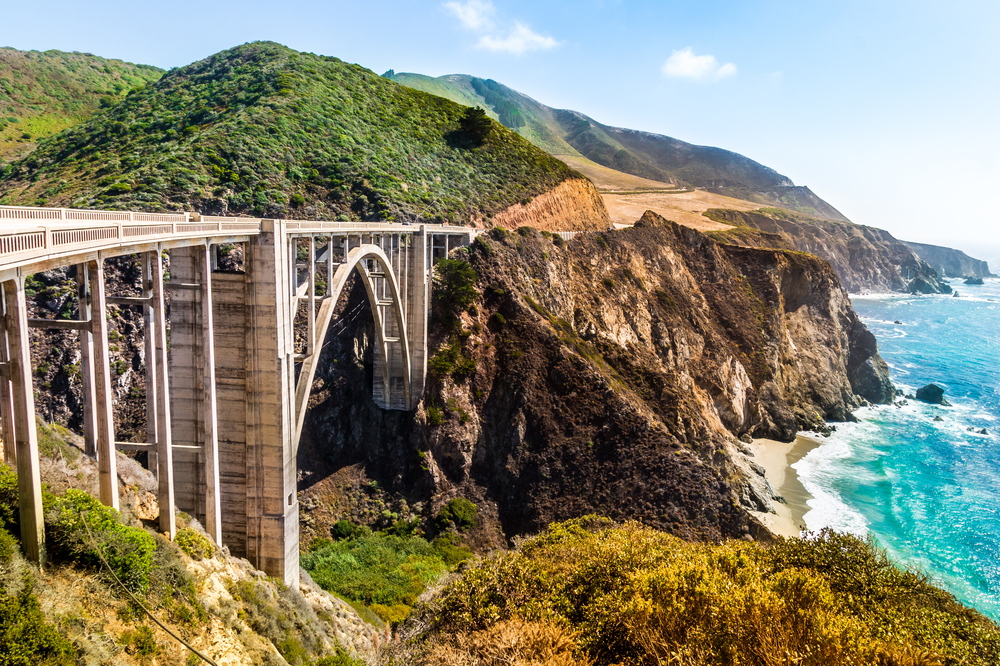 California, State Route 1
At over 655.8 miles, this California State Route takes you all the way up (or down) the coast, running across most of the Pacific coastline of California. This epic road trip takes you through both Los Angeles and San Francisco and even over the Golden Gate Bridge. The Big Sur section is the jewel in the crown though, renowned for its beauty, and has been so popular over the years that it is now an official National Scenic Byway. With rocky beaches and clear blue sea on one side, and the sight of the Santa Lucia Mountains on the other, this is arguably the best road trip on the West Coast.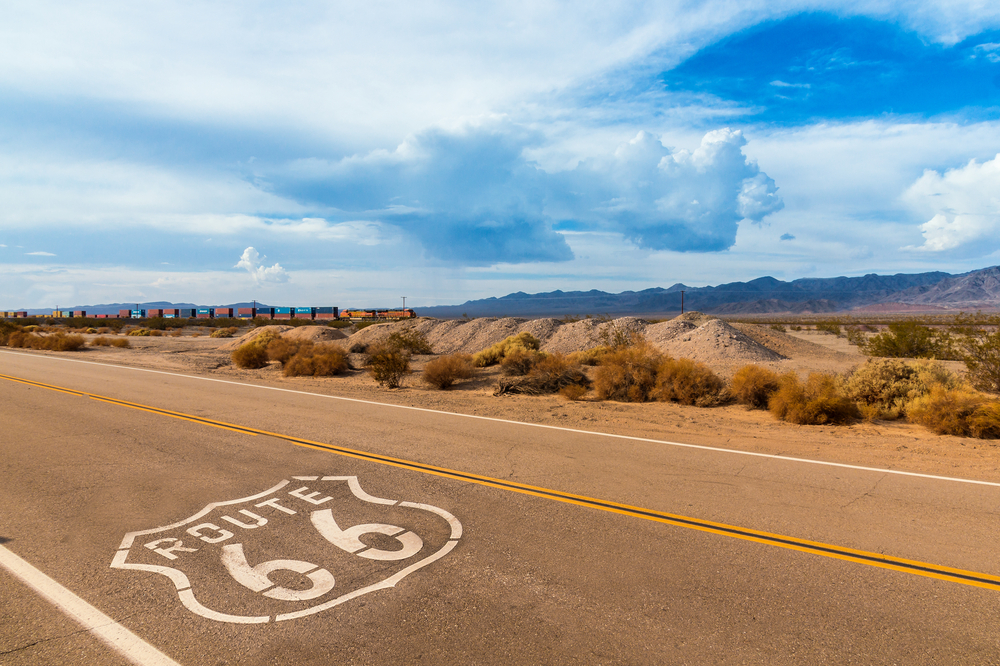 Route 66
As the route that was made famous by the film Easy Rider, no top ten road trip list would be complete without it. Although Route 66 is technically no more, following much of this legendary route can still be done. It's worth the drive because not only does this classic road allow you to travel across a large portion of America, but you also feel like you're a part of film history. Large sections of the famous route remain intact, such as through Illinois, Missouri, New Mexico, and Arizona, although the route does overlap with highways and other notable routes such as US Route 40. Though the name may not be exactly the same, it is still recognized maps as "Historic Route 66" in homage to its legacy as a well-known American route for road trippers. The "Mother Road" may never be exactly the same (as it now overlaps with different roads), but that doesn't stop the journey from still feeling like a truly amazing road trip.