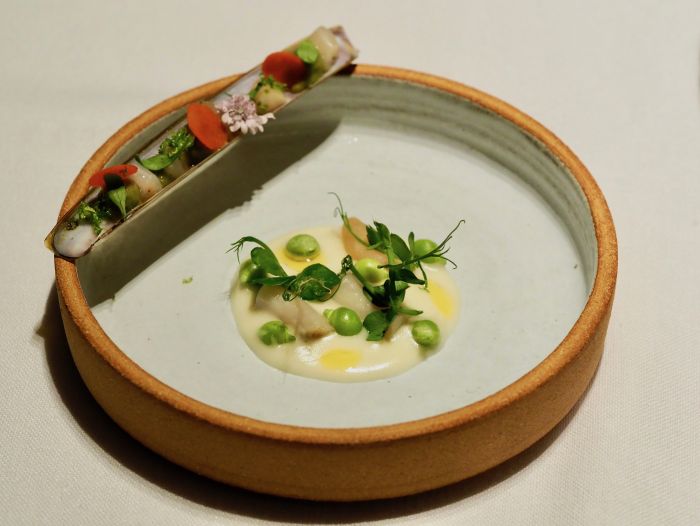 Columbia Hillen
One of the most thriving of European cities, Barcelona is also a gourmand Mecca with probably every Catalan, Spanish and multi-ethnic dish available in its many restaurants. With such a wide selection, here are a few leading lunch venues to try.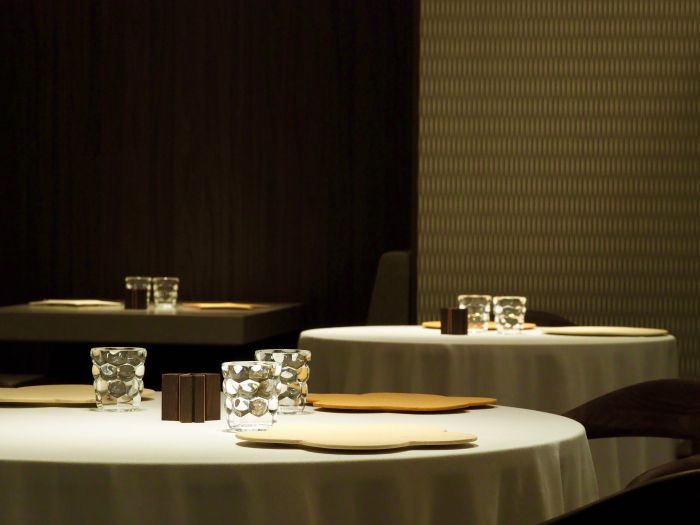 Columbia Hillen
Opened last November, this chic, ultra-modern Michelin star restaurant is the brainchild of owner-chef Jordi Artal, a former leader in the California IT sector and a passionate foodie.
Entry is through a nondescript, off-street sliding door to a vestibule where black-clad hosts and hostesses serve appetizers such as grilled sardine with tomato sofrito and a sliver of pork shoulder washed down with a glass of refreshing Pla de Bages vermouth. Polished wooden stands and ceiling and floor lights aim to create the ambience of La Torre Español, a village where the owner's ancestors originate.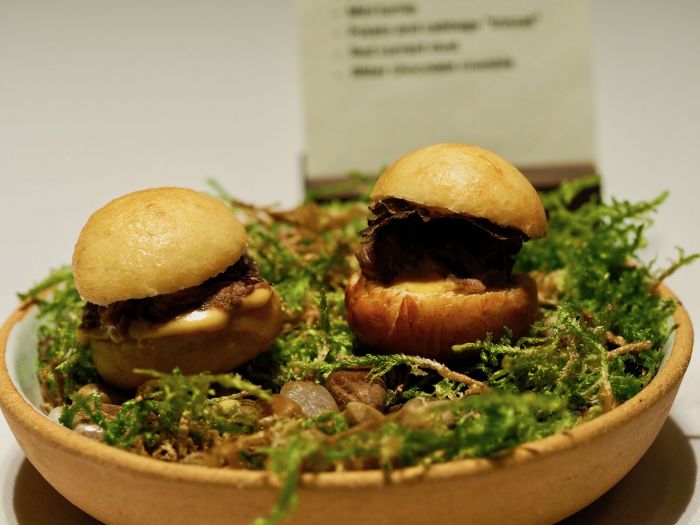 Columbia Hillen
Beyond is the restaurant proper, which at first glance reminded me of an elegant geisha house. With minimalist décor, it features 10 tables with crisp white linens, a few strategically-placed plants, a Catalan vault ceiling and acoustic panelling. Here we lunched on an artistically-designed tasting menu on a parade of eye-pleasing cutlery. Reflecting chef Jordi Artal's emphasis on local produce, each course is accompanied by cards explaining the exact source and content. These include herbs and vegetables including carrots, parsnips and celery from the Collserola region, oysters from the Ebro Delta and calamari and trout from local Mediterranean fishermen. Add to this razor clams with grilled avocado and as well as venison cooked in two different ways and a final sweet temptation of maple syrup, sea-salt, chilled cream egg-yoke, all whipped and you have a tasting menu that is a veritable feast for the senses.