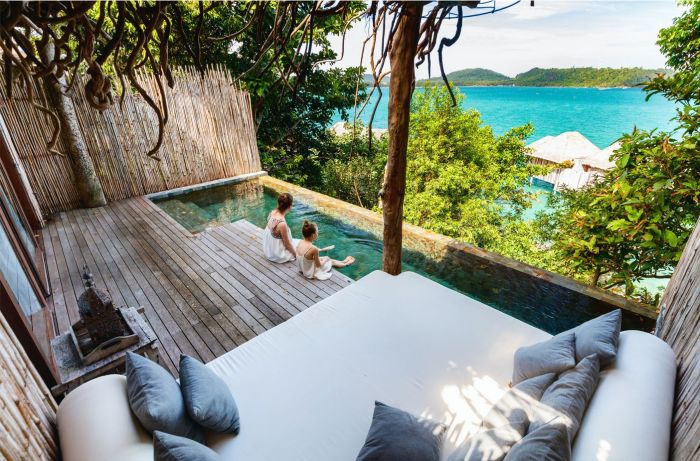 If you have an exciting summer vacation planned this year or are coming up with an itinerary for your next fun trip away, you know that after you book and plan out your time away, you'll soon have to pack.
This task is typically most people's least favorite part of traveling, but it needs to be done right to ensure you have the best possible time away. Here are some things to consider when packing for your next luxury vacation.
Give Yourself Plenty of Time
To arrive at your destination and have everything you need on hand, don't rush the packing process. It's hard to look your best and feel calm and stress-free if you discover that you've only packed parts of some of your preferred outfits or forgot your favorite items that take looks from nice to wow. The more time you can give yourself to get organized, the better.
Consider all the different activities you might end up doing while away on your luxe vacay, such as dining out, chilling by the pool, exploring sites, entering a church or shrine, shopping expeditions, and more. Work out what you'll likely need for different outings, and then put together a packing checklist that suits. For instance, if you're heading to a sacred site, you may need to cover your knees, shoulders, and arms, while if attending a fancy event, such as a special dinner or ball, you'll want a formal-enough outfit with you.
This planning will make it simpler to see what you need to buy before you leave, such as new pantyhose or toiletries. You may need to go shopping for some sexy new bathing suits for women to take away with you or buy some handy, supportive walking shoes for your trip. Since it can take time to find the right items and potentially have them shipped to you, don't leave this until the last minute.
Utilize a Lightweight Suitcase
Ensure you have a decent suitcase to put all your belongings in for your vacation. You want a product that wheels easily (the latest four-wheel designs are generally the best) and that's as lightweight and streamlined as possible. There's no point adding extra weight to your luggage when trying to stick below a certain allowance number for planes or other transport or having a heavier or bulkier case than necessary to cart around you're away.
If you want to invest in a new suitcase, you'll see that many products focus on being lightweight these days and proudly boast how many pounds they weigh right on the product description or tag. As such, it's not hard to find a suitcase that's lighter than you might expect.
Furthermore, when picking an option for your trip, try to go for a bag that's a step down from what you initially want to take. If you can pack carefully and strategically and choose a medium-sized item rather than a large one, this will give you a lot less weight and bulk to handle because you won't be able to pack in as much, especially non-essential goods.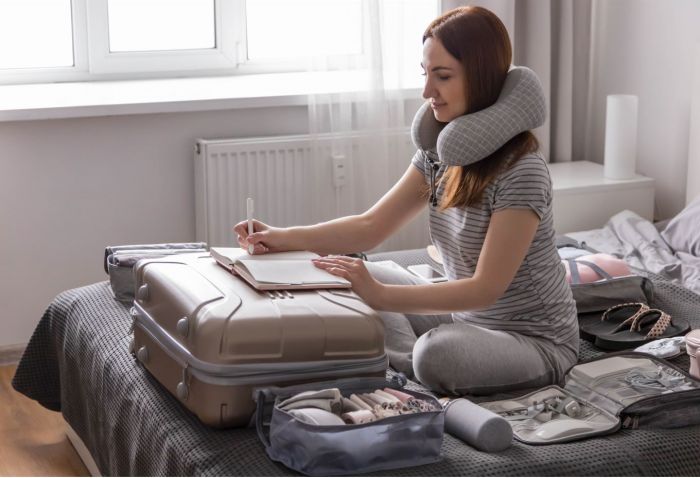 Research Likely Weather
Another packing tip is to learn the likely weather while you're away. You may need to research multiple destinations if you're planning to move about a bit during your trip. Look into not just what the maximum and minimum average temperatures are at the locations but also other factors.
For instance, is humidity or a lot of smog likely to be a problem? Could it be incredibly windy while you're holidaying? Will you be hanging out in an area that can fluctuate significantly in temperature and weather types during a single day? The more you understand what you could face, the more effectively you can pack.
Focus on Accessories
Accessories can be your best friend when traveling. Packing the right footwear, scarves, jewelry, hats, bags, etc., can help you tie outfits together and dress them up or down as needed. Many accessories don't take up too much room in your back and don't weigh too much, either, meaning they offer a great way to change up your looks.
Pack clothes that mix and match well together so you don't have to carry so much, and then use fun and stylish accessories to create fresh looks each time you go out. If you plan to take precious jewelry with you, though, do take the time to check that your contents insurance policy will cover these things while away from home.
As you pack for your trip, put in useful tech tools, too, such as chargers and power banks, and pay attention to instructions about how best to fold and carry luxury clothing and shoes. Some items need to be carefully folded or hung in a suit bag, for instance, or might even need to be packed in tissue paper or some other material to stop threads or sequins, etc., from getting caught on other things. Pack carefully, and you'll be able to relax and enjoy your stay away from the start.