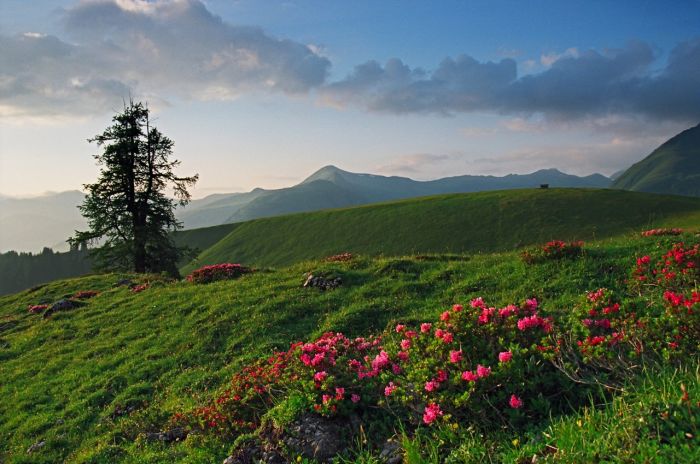 Tschuggen Hotel Group
The second annual Tour de Tschuggen, a three-day, 250-kilomter cycling tour through the Swiss Alps, will commence on July 5, 2019. Following the success of last year's event, the Tschuggen Grand Hotel's own general manager and avid cyclist, Stefan Noll, will be taking a brief respite from hotel management to practice a different kind of leadership: guiding the cyclists himself.
Day one of the three-day cycling tour takes participating road bikers from Chur to Arosa, finishing with a decadent evening of alpine cuisine and Swiss vintages at Michelin-starred Restaurant La Vetta in the Tschuggen Grand Hotel. Day two brings more breathtaking views, crossing Viamala Canyon and passing over the San Bernardino Pass before arriving at Hotel Eden Roc in Ascona for dinner overlooking sparkling Lake Maggiore. Day three takes cyclists on a two-hour tour around Ascona, and finishing with lunch on the Eden Roc Marina terrace. The tour may not be right for beginners, but e-bikers are free to join. Casual cyclists can also join the fun one week later on July 13, when Stefan Noll and Valsana Hotel General Manager Michael Lehnort will be leading a tour of Arosa on e-bikes.