Your home should be a sanctuary where you unwind, relax, and rejuvenate after a long day's work. And what better way to create that perfect oasis than by infusing a touch of luxury into your living spaces? Whether you're looking to elevate your home's aesthetic or simply enhance your overall well-being, these luxury home ideas will help you turn your home into a haven of comfort, tranquility, and style.
Indulgent Bedding and Linens
Let's start with the bedroom, the epicenter of relaxation. Investing in high-quality, soft, and luxurious bedding can instantly transform your sleeping experience. Opt for Egyptian cotton sheets, plush duvets, and silk pillowcases that not only feel heavenly but also add a touch of opulence to your bedroom decor.
Spa-Like Bathrooms
Turn your bathroom into a spa retreat with a few well-chosen additions. Consider installing a rainfall showerhead, heated floors, and a deep soaking tub. Luxury bathrobes, scented candles, and fluffy towels will complete the spa experience, making your daily self-care routine a pleasure.
Gourmet Kitchen
If you're a foodie, upgrading your kitchen can be a game-changer. Invest in top-of-the-line appliances, granite or marble countertops, and custom cabinetry. A wine fridge or a coffee station can add an extra layer of sophistication. Cooking in such a beautiful space will become a joy in itself.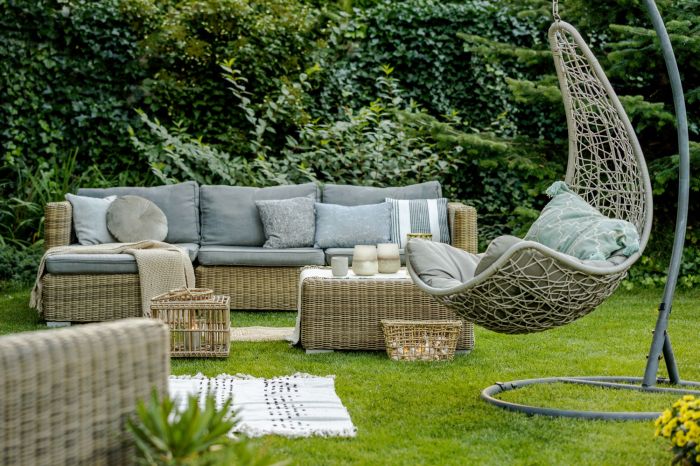 Comfortable Patio Lounge Chairs
If you love spending time outside, comfortable patio lounge chairs are a must-have addition to your outdoor sanctuary. Plush cushions, sleek design, and durable materials make these chairs not only a comfortable seating option but also a stylish statement piece for your patio or garden.
Soothing Color Palette
The colors you choose for your home play a crucial role in creating a serene atmosphere. Opt for soothing, neutral shades like soft grays, muted blues, or calming greens. These hues create a harmonious backdrop that promotes relaxation and tranquility.
Home Automation
Embrace the future with smart home technology. Automated lighting, climate control, and security systems not only add convenience but also a touch of luxury to your home. Imagine dimming the lights, adjusting the thermostat, or securing your home with a simple voice command or a tap on your smartphone.
Custom Walk-In Closet
A well-organized and spacious closet is a luxury that can streamline your daily routine. Invest in a custom walk-in closet with built-in shelves, drawers, and plenty of hanging space. A well-designed closet not only keeps your clothing and accessories in order but also adds a touch of elegance to your bedroom.
Home Theater
Bring the magic of the silver screen into your home with a dedicated home theater room. A large, high-resolution screen, surround sound system, and plush seating can provide an immersive cinematic experience. Add some popcorn and a cozy throw blanket, and you'll have the perfect space for movie nights.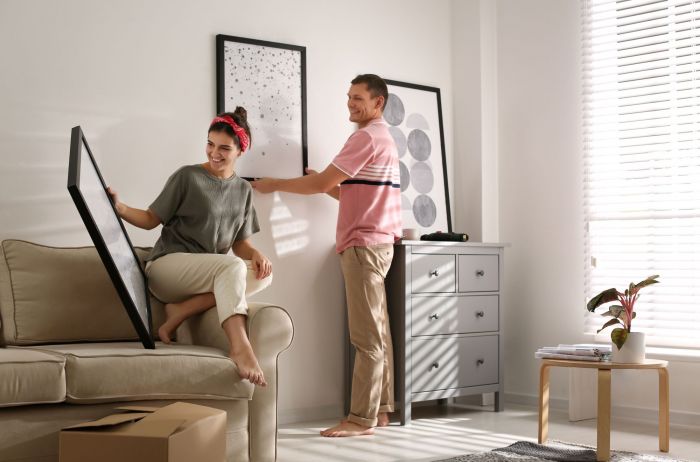 Art and Décor
Elevate your living spaces with carefully chosen art pieces and décor items. Invest in original artwork, sculptures, or limited-edition prints that resonate with your personal taste. Unique decor items like crystal chandeliers, handcrafted furniture, or antique rugs can be just what you need to add character to your home.
Gardens and Landscaping
Don't forget the outdoor areas! A well-maintained garden with lush landscaping, water features, and outdoor art can turn your backyard into a luxurious retreat. Pair it with those comfortable patio lounge chairs we mentioned earlier, and you'll have the perfect place to unwind and soak in the beauty of nature.
Home Spa
If space and budget allow, consider creating a dedicated spa room or area. Install a sauna, steam room, or hot tub for relaxation and rejuvenation. This is the ultimate luxury, offering a retreat within your own home where you can pamper yourself.
Personalized Touches
Finally, don't underestimate the power of personalization. Incorporate elements that reflect your individual style and preferences. It could be a family photo gallery, a display of your travel souvenirs, or a collection of rare books. These personal touches make your home uniquely yours and enhance your sense of comfort.