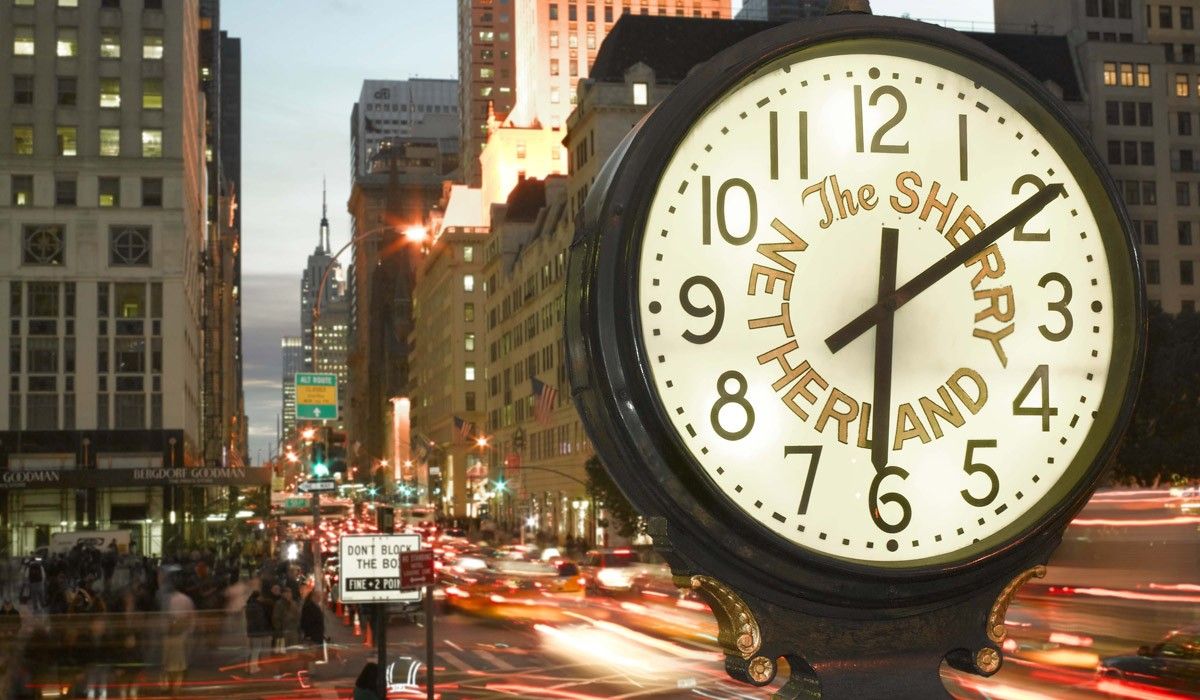 The Sherry Netherland
Many times, thinking of taking a journey or vacation with your puppy or adult dog in tow brings to mind visions of a low-budget adventure filled with subpar hotels. While in years past taking a cross-country trip might've meant sacrificing your hotel choices, these days you can perish those thoughts.
Along with learning the best ways to travel with a dog – whether by plane, train or car – dog lovers also have a plethora of choices of where to stay when they arrive at their destination city. In the case of driving with Fido, owners can use various means of Googling or sites like Bring Fido to figure out the best hotels that offer amenities for pooches as well.
Here are a few hotels based on popular destinations.
Los Angeles, California
The Hyatt Regency Century Plaza in Los Angeles, California, bills itself as pet friendly, welcoming a max amount of two pets – as long as they weigh less than 50 pounds each per guest room for only 30 extra bucks per pet each evening.
The Sheraton Gateway Los Angeles Hotel allows dogs as well, up to 40 pounds each.
New York, New York
The Sherry Netherland is a swanky hotel in the Big Apple that offers dog beds, treats, bowls and even dog walkers for your pooch so you don't have to leave your pet at home.
The Park Hyatt New York is a well-known luxury hotel in Midtown Manhattan that also welcomes their guests' dogs up to 50 pounds each at a two-dog maximum. The pups are allowed to stay as long as 6 nights, and the $100 fee is even donated to the Humane Society.
Chicago, Illinois
The Peninsula Chicago on famed Michigan Avenue is a centrally located hotel where the East meets the Midwest for a unique experience. They welcome up to two pets for $50 each that weigh 20 pounds or less for $100 per pet.
Orlando, Florida
If Disney World is on your mind and in your family's vacation plans but you'd like to bring along the family pet, the Grand Bohemian offers a luxury stay for both humans and the four-legged variety of "kids" close to the magical theme parks of Orlando.
In case the 20-pound doggie limit is too low that the Grand Bohemian imposes, the Hyatt Regency Grand Cypress Resort is another Orlando option that allows one pet per room up to 50 pounds – as long as you're willing to pony up their $100 cleaning fee and $50 per day pet fee.
More cities around the world...
Those are just a few options proving there are a plethora of high-quality hotels that understand travelers don't want to forgo creature comforts just because they like to bring their creatures along on vacation.
In order to uncover more pet-friendly hotels in cities across the world, use the "pet-friendly" or "allows pets" filter on any number of travel websites and sort them by price – with the most expensive hotels first – to discover 5-star and 4-diamond resorts that still allow dogs.