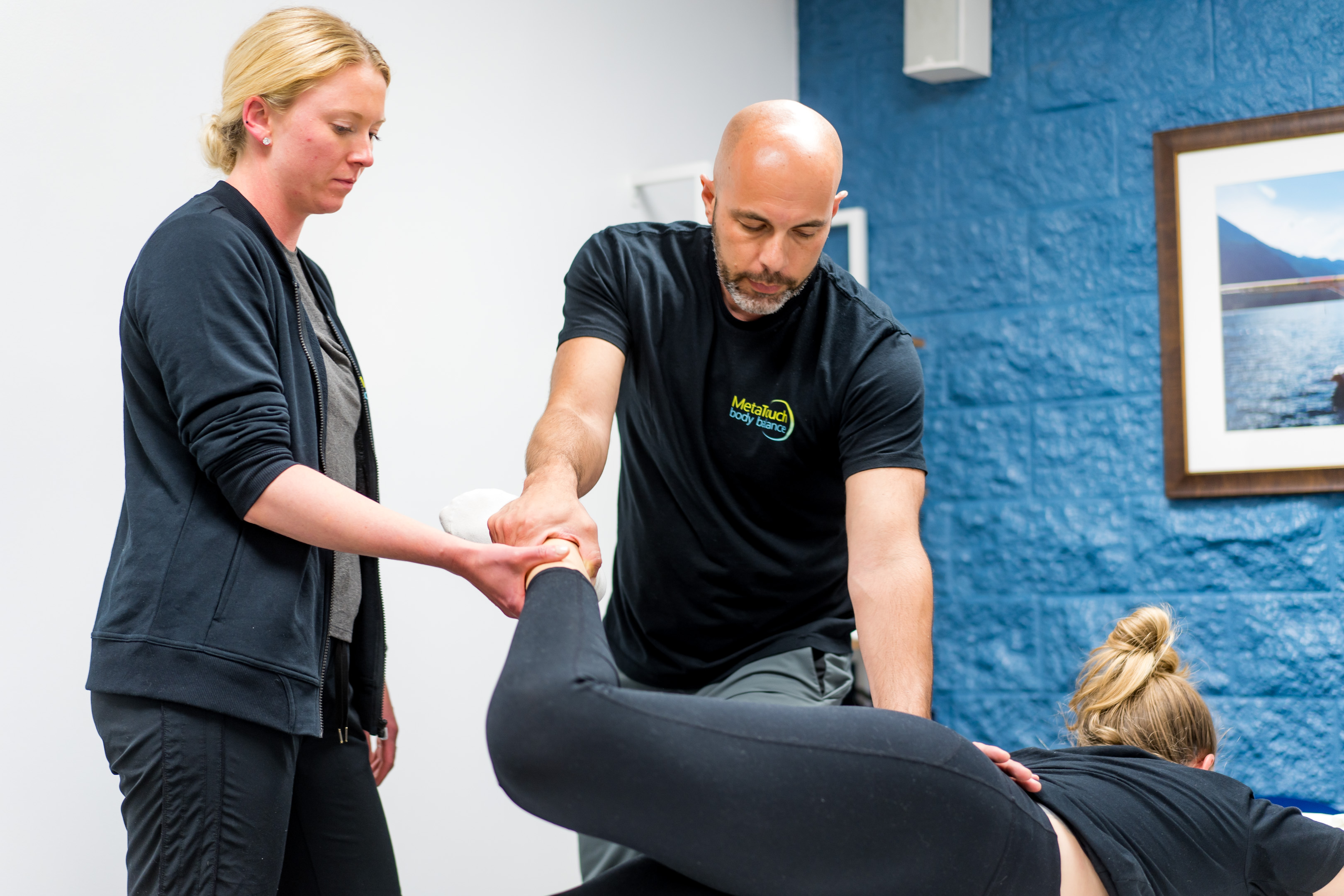 Photo courtesy of MetaTouch
Millions of people in the country suffer from ongoing pain, emotional issues, and other stressors. Often, they don't know where to turn to find relief, especially when getting help that doesn't involve taking pharmaceuticals. While there are a lot of people finding relief through holistic bodywork, there are many others who have never heard of it or do not know what it entails. The more people know about bodywork and body balancing, the more they will have a holistic option for healing and finding the source of their pain.
"I've dedicated my life to the art of bodywork and helping people who are unbalanced or suffering in pain," explains Holden Zalma, founder of MetaTouch Body Balance and creator of the MyoAlign Technique. "It's truly an art that helps people in ways other forms of care are usually incapable of. I love sharing new bodywork techniques so that it can help more people around the country."
Zalma has been a holistic bodyworker practitioner for over 28 years and has created an alternative manual therapy that has helped people who suffer from severe injuries and chronic pain. His, now famous, MyoAlign Technique is a form of manual bodywork that helps people avoid surgeries and gets to the root of the problem that is causing all the symptoms. He can help patients restore their mobility within three sessions and relieve the systems.
His bodywork technique is so popular that people fly in from all over the world for help. It's a technique that focuses on locating and correcting fascial restrictions, which brings balance back to the body, thus alleviating pain and restoring mobility. As a holistic bodyworker, he knows that more people would opt for such an approach to healing if only they were familiar with it, which puts him on a mission to get the word out about bodywork.
Here are 5 things to know about the art of bodywork:
Bodywork defined. An umbrella term encompassing a range of therapeutic practices, bodywork promotes relaxation while reducing pain and focuses on restoring balance within the body. It's a whole-body approach that doesn't look at one area that is bothering someone but keeps in mind that everything is connected.
What it entails. Using a collection of techniques, bodywork focuses on manipulation and manual pressure of the soft tissue. The holistic approach focuses on the individual so that everyone's session is tailored to meet and address their needs. The goal is to use body-centered therapies to improve the person's overall well-being and health.
Who it helps. Many people of any age can benefit from bodywork, including those with muscle tension, pain, discomfort, and imbalances in the body. With an approach that focuses on the interconnectedness of the mind and body, it can help those with physical issues connected to emotional health, even though they may not be aware of it.
How it differs from massage. Many people assume bodywork is the same as massage therapy, but that is not true. Bodywork differs from massage therapy because it's a more comprehensive approach to healing the body and mind. While massage focuses on manual soft tissue manipulation, holistic manual bodywork recognizes that physical ailments routinely stem from emotional or energetic imbalances. It encompasses various techniques and modalities that aim to enhance the functioning of the body, alleviate muscular tension, reduce stress, and support overall wellness. Holistic bodywork techniques can include massage therapy, acupressure, reflexology, myofascial release, craniosacral therapy, and many others. Practitioners typically use their hands, fingers, elbows, or specialized tools to apply pressure, manipulate soft tissues, stretch muscles, and work on specific points or areas of the body.
The many benefits. Bodywork provides many benefits, including improving circulation, decreasing pain, increasing mobility, improving overall sense of well-being, reducing anxiety and stress, or providing greater flexibility and range of motion. Those who suffer from chronic pain should consider speaking with a bodyworker to see if they can help bring relief. Bodywork can be used as a standalone therapy or in conjunction with other healthcare practices to address various conditions.
"If you have symptoms that can be alleviated through bodywork, you should try the therapy," added Zalma. "Even if you cannot come to see me, seek out a qualified bodyworker in your area and make an appointment. You may be surprised at what it can do for you. The goal of bodywork we do at MetaTouch is to enhance the body-mind connection, restore balance, promote the natural healing processes of the body, and improve overall physical and emotional well-being."
Zalma is a celebrity holistic bodywork practitioner, licensed manual therapist, and teacher of the trade. He began his career as an assistant athletic trainer at the University of Southern California. He worked with the student-athletes, helping to keep them as pain and injury free as possible. Once he left there, he wanted to change how traditional medicine didn't address the root problem, and he set out on a mission that has evolved into helping tens of thousands of people with the MyoAlign Technique at MetaTouch Body Balance.
Zalma and his team of professionals at MetaTouch Body Balance focus on fascia work and fascia release to help relieve pain thereby bringing balance back to the body. MetaTouch Body Balance creates lasting positive change in clients to allow optimum performance. To learn more about Zalma's holistic technique follow him @MetaTouch, and book at apportionment today at https://metatouch.com/.