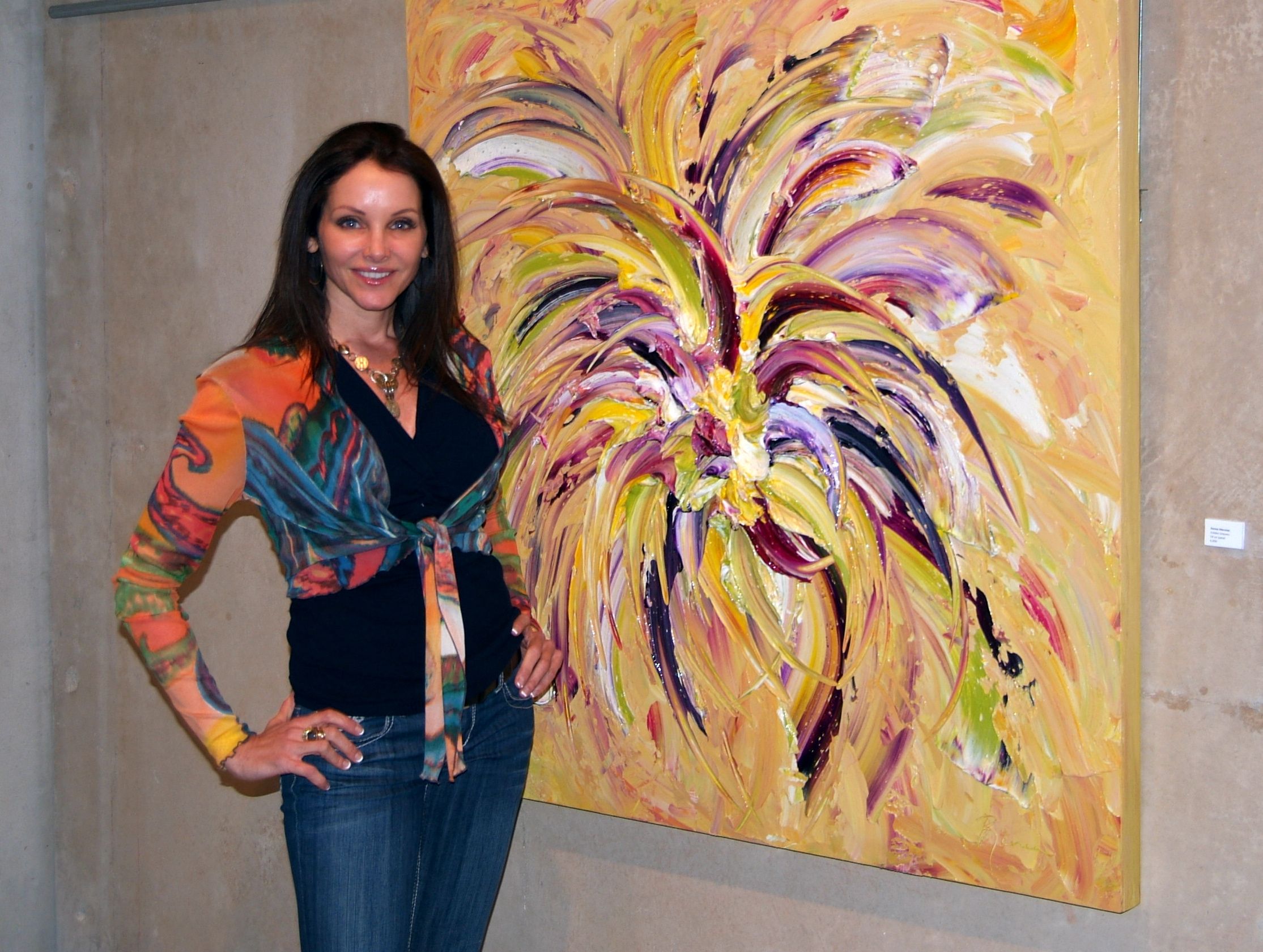 Renea Menzies
Self taught artist Renea Menzies is quickly rising to the top of the art world. From creating her own art to fill her new home, Renea is becoming a go-to artist for art collectors looking for their own unique pieces.
Since beginning her career with mixed media works of acrylic and other textures, Renea has created a special way of applying oil to canvas to create special 3-D flowers. The stunning works are all individually created, and Renea even offers special commissions for collectors looking to have that special something in their home.
With a passion for interior design and a resume that includes modeling and make-up artistry, Renea has parlayed her love of color and texture into beautiful contemporary works of art. Layering oil on canvas began after her experiments finding art that would fit into her own home, a feat she now does for other homeowners.
Dedicated to ensuring that each painting is unique and special for each client, Renea promises that clients will love their commission—or she will redo it until she gets right. Although, she adds, that has never come to pass.
Her persistence and dedication has paid off, as over a mere decade Renea has gone from a struggling mother of two to a successful contemporary artist, with her extravagant and beautiful paintings going for up to $24,000.
Renea is showing at the upcoming Red Dot Fair in Miami, one of the largest exhibitions in the country, from November 30th-December 4th. The Texas-based artist's works can also be found at galleries around the country including Newbury Fine Art in Boston, Royal Street Fine Art in Aspen, Sutton Galleries in New Orleans, Zantman Galleries in Carmel, California and online at http://www.reneamenzies.com/.