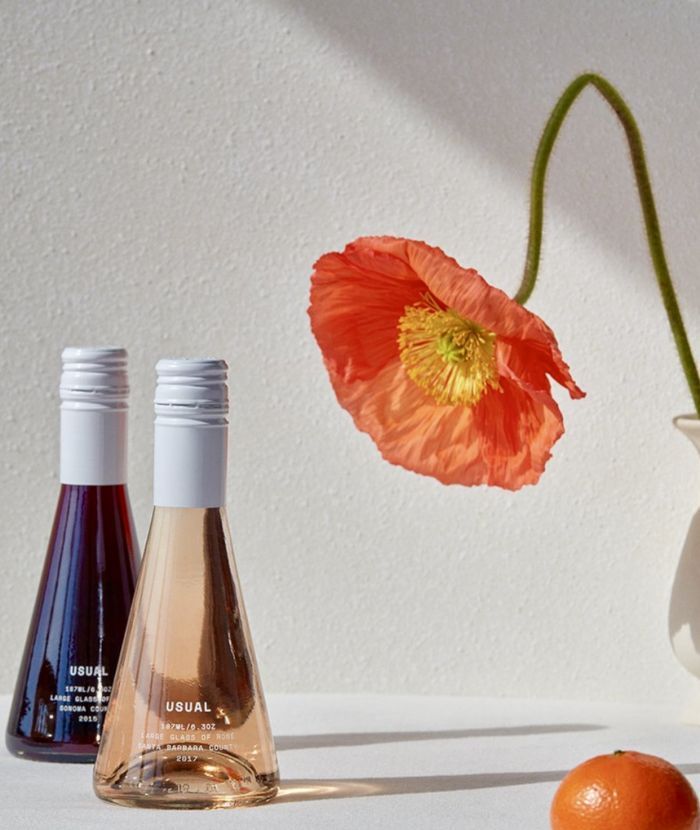 Courtesy of Usual Wines
As soon as the #SaferAtHome mandate was implemented and people started physically isolating, Usual Wines decided to help wine drinkers by promoting cheer, community and conversation. The wine company gave 1,000 bottles of their Usual Red and Usual Rose' wines to visitors who clicked on their website and completed a request to receive free wine.
The two-pack was mailed to customers 21+ who paid the $5 shipping fee.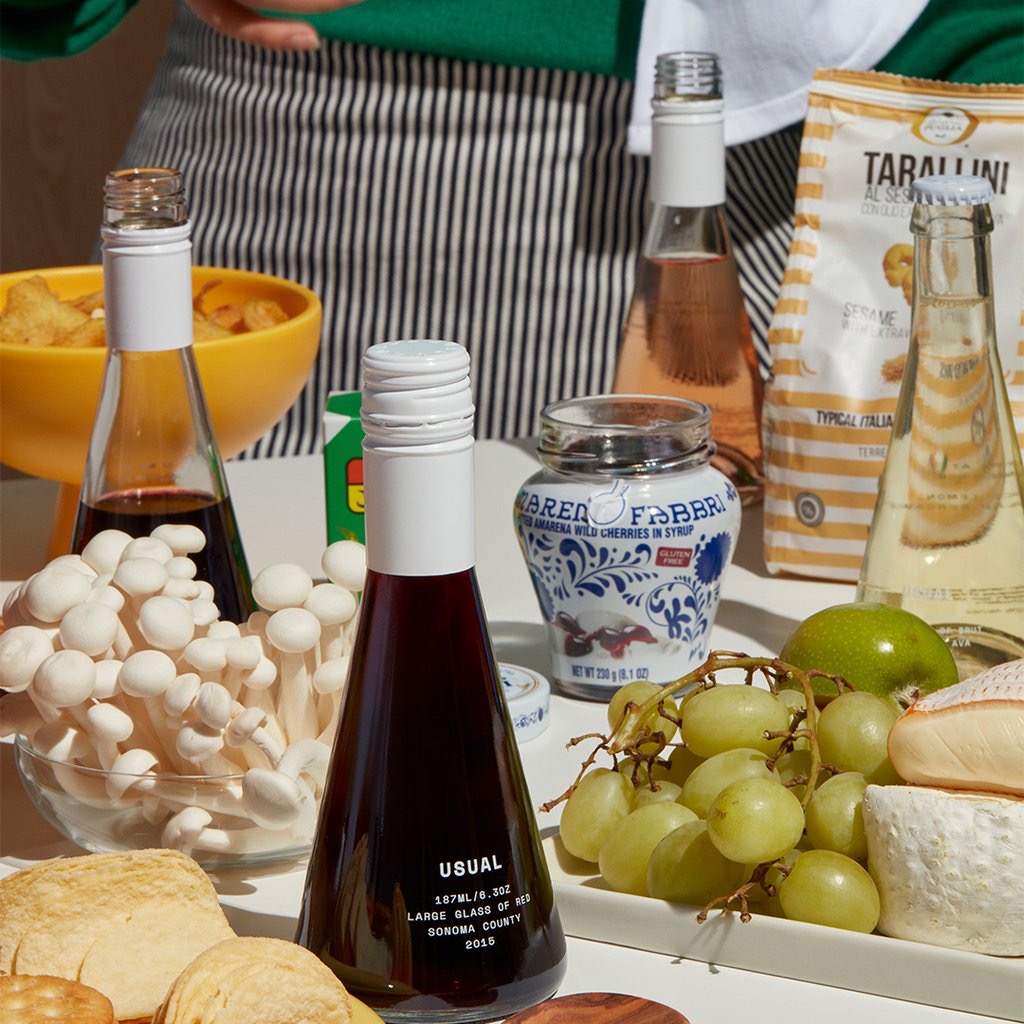 Photo courtesy of Usual Wines
What is unique about Usual Wines is their clear bottle design that contains enough wine for a generous 6.3 oz (187 ml) pour. Most restaurants pour about 5 oz into a glass.
Each varietal is made in different regions of California offering small, sustainably farmed batches with natural ingredients. The different nuances are based on the microclimates for grape growing.
The marketing team is very clever, promoting how their wine is made from grapes, sunshine and water, with no additives. 'Not only does this make it easier for your body to digest than any other types of wine, but it is also a much more sustainable production,' said a spokesperson.
The Red is a 2015 vintage made from Zinfandel and Cabernet Sauvignon grapes grown in the misty mountain areas of Sonoma County, CA. The winemakers use minimal intervention when in the barrels. They don't add sugar or sulfites.
With a volume of 6.3 oz (187 ml) and 13% alcohol, a generous pour offers a bright and bold Bing cherry sip with a linger of chocolate and violet finish. It's a perfect balance of fruit and oak that is creamy on the tongue, and an ideal wine to sip while enjoying Zoom Happy Hour with family and friends.
This wine pairs well with bold grilled steaks, lamb and baked pasta with cheese.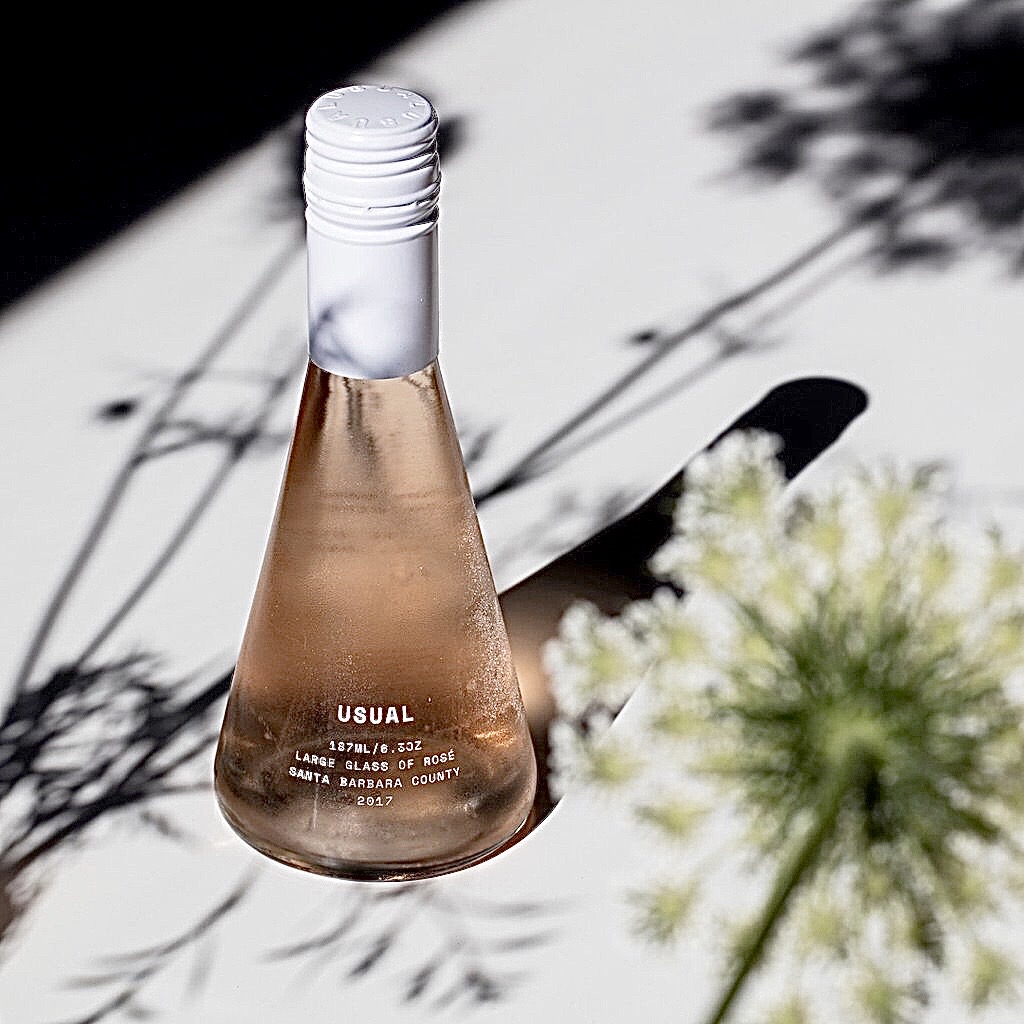 Photo courtesy of Usual Wines
Usual Rose' is made from Syrah, Sangiovese and Malbec grapes grown in the warm coastal community of Santa Barbara, CA. Twisting off the cap, the entire bottle can be poured into one glass.
Sight and tasting notes include a crisp, easy to drink Rose' that is pretty in color. The essence of rose petal, rhubarb and strawberry tantalize your palate. It's not a too sweet Rose' wine, and is considered more on the dry side.
This 13 % alcohol Usual Wine is ideal to sip at sunset while sitting outside on a warm day with a plate of semi-soft cheese, crackers, nuts and grapes. Open another to enjoy with a light salad, pasta and grilled fish.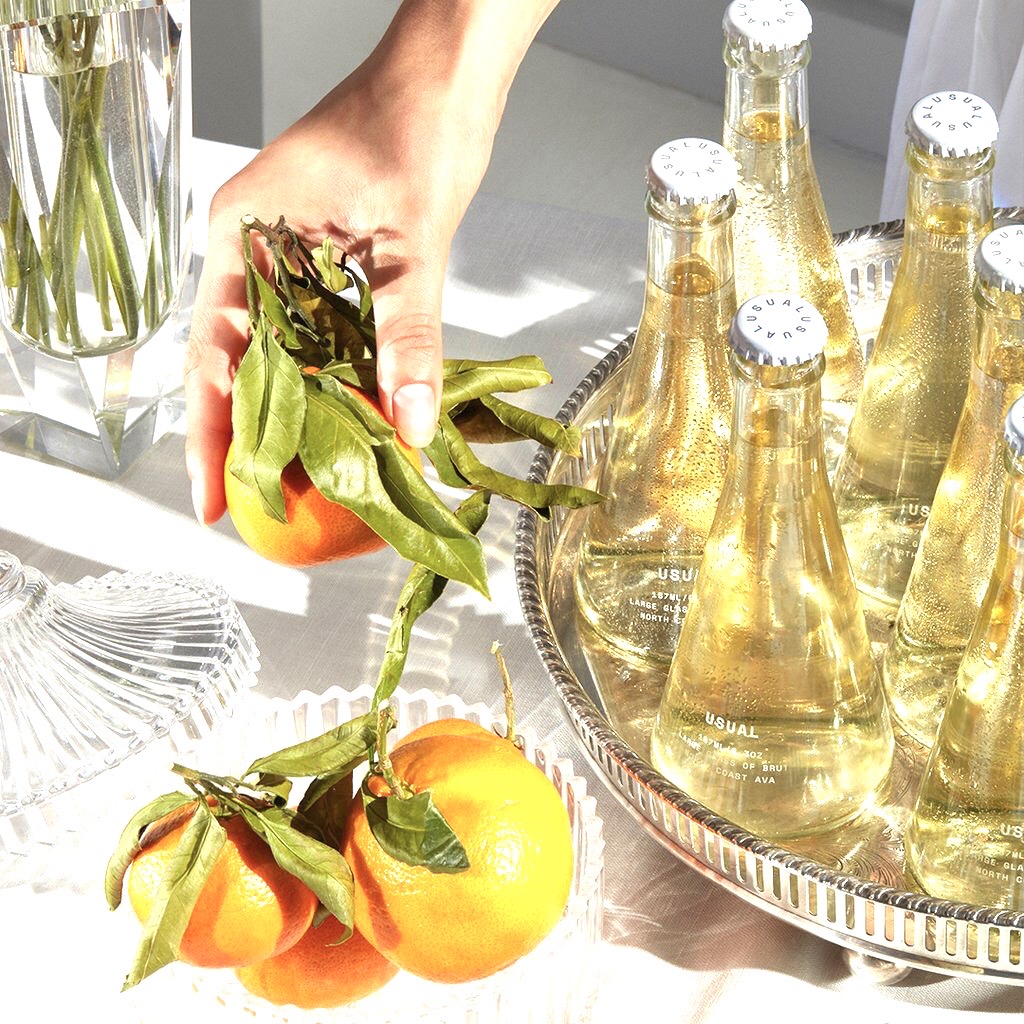 Photo courtesy of Usual Wines
Usual Wines make a sparkling Brut too. The grapes are grown near the North Coast of California offering a wisp of citrus lemon, bergamot and an elderflower finish.
Open this bubbly to celebrate good health and serve during weekend brunch. Pour a little fresh squeezed orange or tangerine juice for a delicious mimosa.
Servings per bottle is a 1.26 pour offering 110 calories, 1.5 grams of carbohydrates and no sugar.
Jill Weinlein
The free wine special is over, however check their website to see if they are offering another Usual Wine special.
Right now, Usual Wines are available with 6, 12, or 24 bottles in a box. Order 12 or more and your shipping is free. Mix it up with a box of Brut, Rosé and Red.
When you finish a bottle, the unique design makes a pretty bud vase or candlestick holders during a picnic outside.