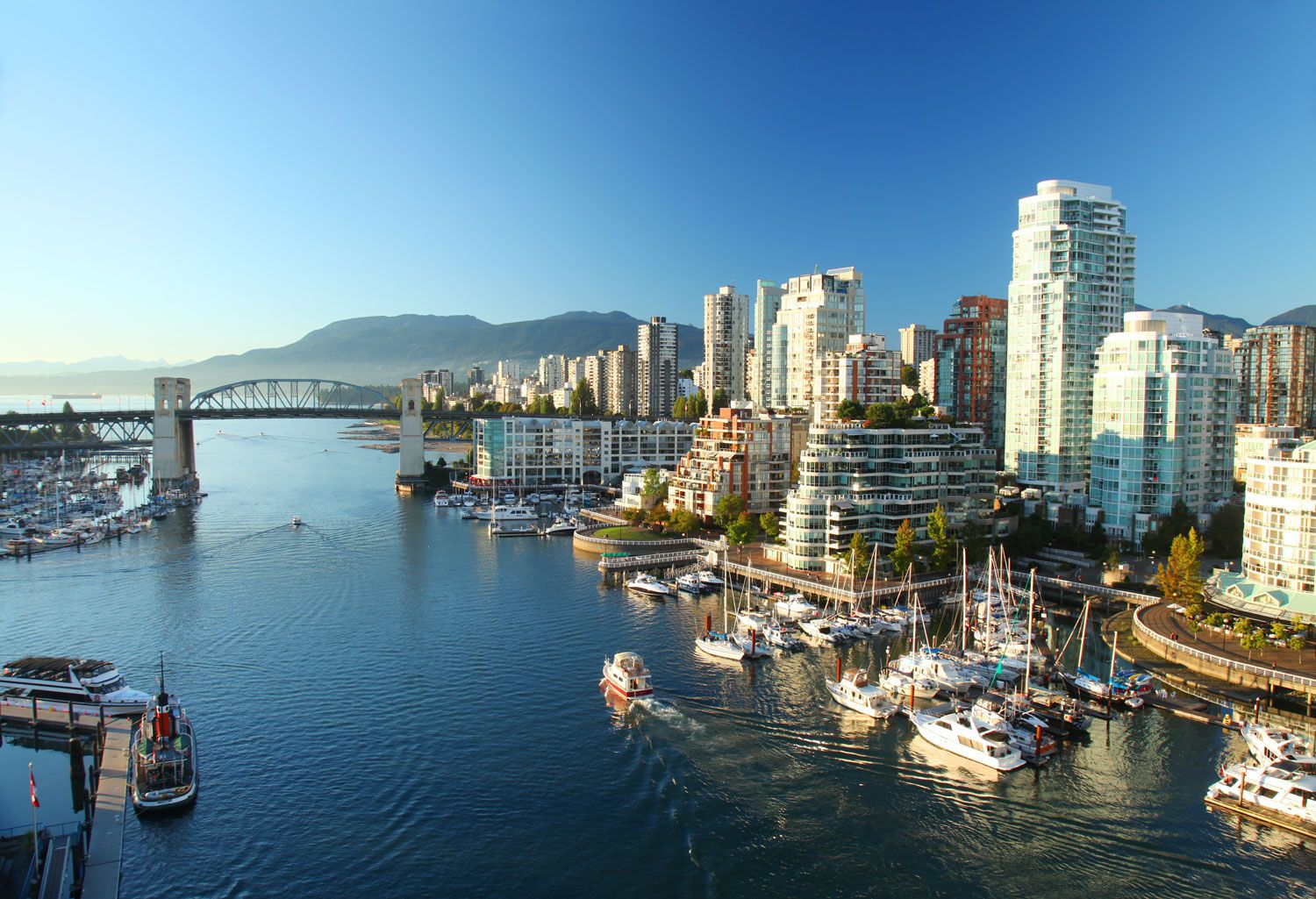 Photos Credit: Shutterstock.com
Vancouver is known for its stunning landscapes, active harbor and mountain backdrops, it's a destination full of life. Thus, to say this city has everything is less an opinion; it is simply fact. However, Vancouver's "everything" category also includes its selection of hotels, a fact uniquely underscored for me on a recent visit when my overnight discoveries ranged from first class to First Nations.
It is not coincidence that Wedgewood Hotel & Spa's "W" logo is reminiscent of Chanel's interlocking C's. Both exclusive and both classy, each insignia represents the best. As Vancouver's only member of the Relais & Chateaux collection, this family-owned jewel is the realization of a dream – the dream of the late Eleni Skalbania. Greek born, the hotelier's legendary taste was exquisite; and her daughter, Elpie Marinakis Jackson, who is at the helm of today's operation, shares the same commitment to perfection.
Immediately upon entering the Wedgewood you feel as if you've walked into a lovely, treasured home. My arrival on Sunday evening – a downtime for many properties – was a happening at the Wedgewood. Patrons of its award-winning Bacchus Restaurant & Lounge are comprised of approximately 50% travelers, 50% locals (always the premier compliment from the community).
With live entertainment featured nightly, I'm told it may be the city's only hotel to offer this perk. On this night the featured pianist/vocalist is playing Sinatra. To quote a Sinatra tune, Cheek to Cheek, "Heaven, I'm in heaven" best surmises my reaction.
A large painting of the eatery's namesake, Bacchus, the Roman God of Wine, overlooks the Old World-style restaurant and lounge. Beneath light fixtures imported from Venice and artwork from everywhere, it is defined by burgundy velvet, overstuffed seating, classic high back chairs and is surrounded by the richness of dark wood.
Known for British Columbian fare is its BC Tasting Menu, which does not disappoint. Its specialties range from the Dungeness crab and Nova Scotia lobster bisque appetizer to the BC steelhead salmon with Alaskan scallops entrée, though I'm told the menu's most popular addiction is its truffle frites. For a finale, a glass of Remy Martin Louis XIII cognac is available for $184. Its memory-lasting perk, however, is that it's the kind of place where the staff seems to anticipate guests' needs before they know they have them.
Among its 83 luxury rooms and suites are four penthouse suites (each with a different color scheme and décor). All rooms feature walk-out balconies and each is complemented by the Wedgewood's spa – recently recognized as Vancouver's "Best Day Spa."
Situated diagonally from the city's latest retail lure, Nordstrom, mere blocks from Lululemon's flagship store and within minutes of the city's renowned shopping stroll along Robson Street, the Wedgewood's location additionally appeals to guests who enjoy a healthy dose of aisle action.
It is a hardy walk from Wedgewood's posh district to Skwachays Lodge, located in an area best described as one in the midst of gentrification. Situated at the crossroads of Gastown, Chinatown and Railtown, it is a short distance from Gastown and less than a block from the gates of Chinatown (including Dr. Sun Yat Sen Classical Chinese Garden, a pristine urban retreat).
Housed within a centuries-old Victorian façade, these accommodations are a component of an unusual concept – a small 18-guestroom hotel, Aboriginal Gallery and residence for 24 Aboriginal artists, all in one.
This is an authentic first-person opportunity to delve into Canada's First Nations experience. Each guest room is designed to replicate a unique element of the culture – with its own name and its own theme. My room, the Forest Spirits Suite, decorated in an in-the-woods setting, is anchored by a full-wall canvas featuring a brightly-colored family painting of side-by-side powwow dancers. Additional genuine touches are a traditional smudge room (for spiritual cleansing), a roof-top sweat lodge and a 40-feet high totem pole (extending skyward from a street-facing balcony, it has become a Vancouver landmark). So, if you're into 'firsts,' Skwachays is Canada's first Aboriginal arts and culture hotel.
It is surprisingly surrounded by an assortment of incomparable eateries. My favorite was Chambar, a Belgian brasserie best known for its mussels and native brew, which is anchored by a massive, classic dark-wooden bar. Acme is a back-in-the-day diner whose centerpiece is a meandering food counter, but its freshly-made fare covers a wide range – from wild boar, turkey and bacon cassoulet to banana cream pie. And though it is not nearby, Salmon n' Bannock is the city's only First Nations restaurant. Acknowledging the traditional territories of the Coast Salish Musqueam, Squamish and Tsleil Waututh First Nations, it is best known for its Feast Menu – a lavish spread for an entire table of six or more.
Rounding out the First Nations theme is the Bill Reid Gallery, a small museum showcasing the work of its acclaimed Haida namesake (the nation's noted broadcaster, writer, poet, spokesman and artisan), who created over 1,500 works in the course of his career. Its centerpiece is its two-story Celebration Pole and its current exhibit, Gwaii Haanas: Land Sea People – featuring work from the land of his people (his mother was Haida) – runs until March 27, 2016.
So, whether you seek to be exfoliated or educated, you will not be disappointed in Vancouver.