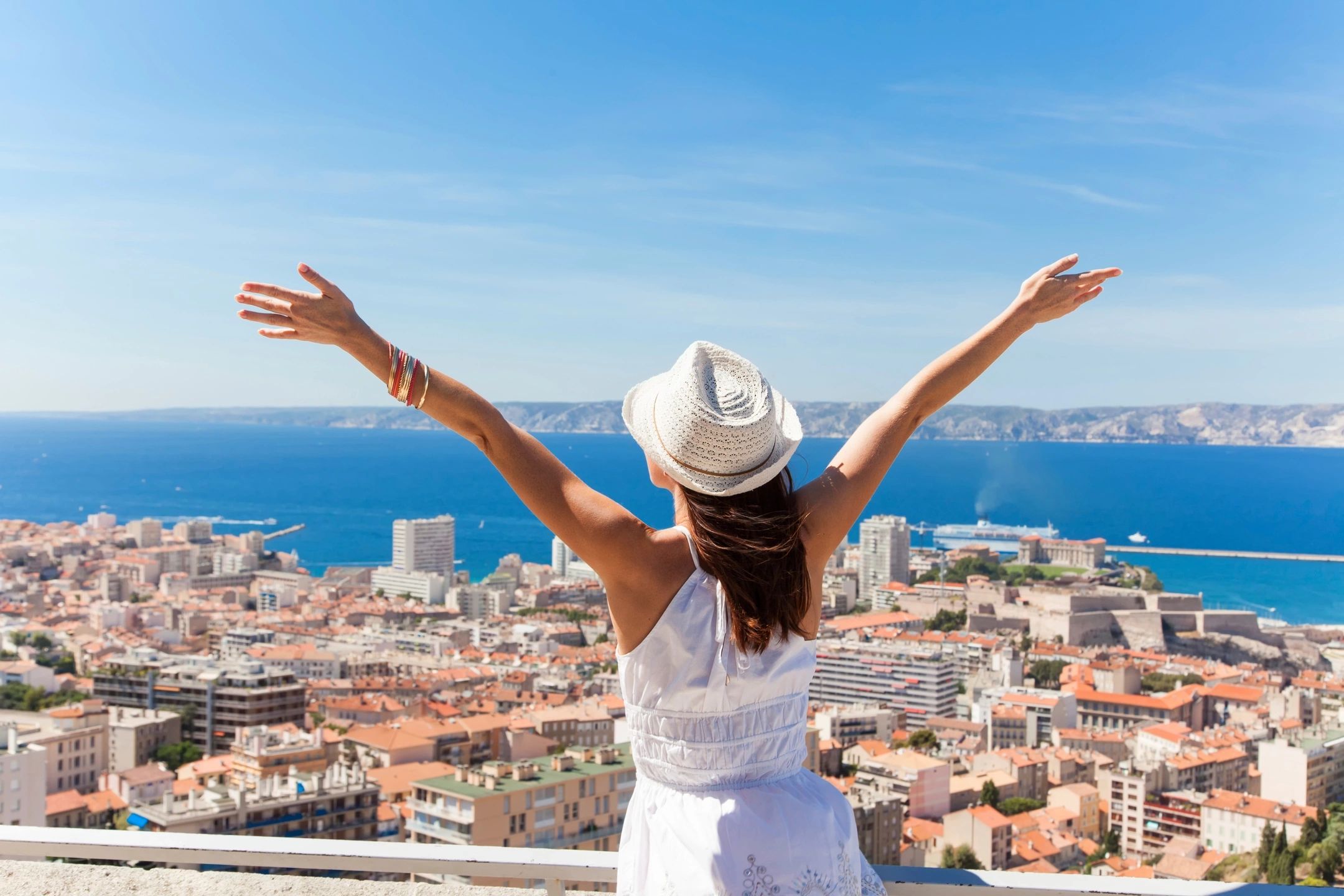 Deciding on a cruise around the Mediterranean is one of the best vacation arrangements you can make. Cruising is a fantastic way to discover this magnificent region full of culture, art, and delicious cuisine. From visiting famous ports like the one in Barcelona, Spain, or the pastel-painted villages of Cinque Terre, Italy, to exploring ancient cities on picturesque Greek islands Rhodes and Mykonos, and hiking on Lycian Way, between Ölüdeniz and Geyikbayiri on Turkey's coast, the Mediterranean has a lot to offer! Yet, it is not only the enjoyment of the region that is offered when choosing a cruise. Being on a cruiser often means that you will be treated to all of the luxuries that come with it - days by the pool, summer tan, lavish dinners, and abundant culinary choices, extravagant spas, live music, themed parties, and more.
With so much going on, packing for a Mediterranean cruise can be quite a challenge. It requires proper planning and forward-thinking. From a balance of beach attire, comfortable clothing for exploring cities, and some additional wear for those memorable cruise formal nights, to gadgets designed to make your life easy on the go. To help you out, we have compiled a list of the top things you can't leave home without before you hop on a cruise this summer. Get your coffee and read on!
Proper Attire and Accessories
Selecting clothes and accessories for your Mediterranian cruise will probably be the most exhausting part of the packing process. The easiest way to do it, though, is to make a list. That way, you can be sure that you have packed appropriate clothing for the activities you plan on doing on formal nights, at the ports, and on days on the deck.
Formal dinner night onboard and onshore
Though cruising has become more casual these days, people tend to move beyond jeans for cruise nights. That is why we advise you to have a few formal attire outfits, such as an evening gown, cocktail dresses, or elegant pantsuits, matched with sleek jewelry for the onboard evenings. These outfits can do double duty throughout your vacation since many Europeans like to dress up for dinner, not to mention if you plan on exploring Monte Carlo's famous casinos. When it comes to styling your formal attire with jewelry, if you don't feel comfortable bringing many pieces with you, we suggest you opt for pearls. Pearl jewelry is classy, feminine, and versatile, and can be easily matched with every outfit. We mean literally, nothing has stood the test of time more than them, plus the white pearlescence is so flattering against sun tanned skin, you will look absolutely stunning! If you still do not own a piece of perfect pearl jewelry that would fit your style, you can visit: https://www.pearlsofjoy.com to look for more options. Ultimately, do not forget to pack fancy shoes that will complement your glam attire.
Hanging out on the deck
Spending time on the ship's deck while sailing between ports is the most relaxing time on a cruise journey for many. Naturally, you may think that sunbathing and chilling by the pool, does not require more than a swimming suit, though we'll argue that it does. You see, most staterooms are not right next to the pool or sun deck. Reaching them might mean moving through dining areas or lounges. For this reason, you need to bring a coverup in which you feel comfortable walking around the ship. Think of light, cotton, or linen summer dresses in bright colors or floral designs. Or if you are more of a t-shirt and summer shorts person, why not wear what's on your mind this summer? Opt for unique t-shirts with slogans or encouraging words, like this grace wins t-shirt. They are so easy to style with jeans, cotton, or linen shorts.
Same as for every summer vacation, do not forget to pack a sun hat, a few lightweight scarves for further sun protection, sunglasses and beach sandals or flipflops. If you want to feel like a glamorous movie star, pack a wide-brimmed straw hat. It looks fantastic with almost every beach outfit and will provide you with extra protection. To shield your eyes from the sun and avoid squinting in all of your pictures, make sure you pack at least one pair of sunglasses. Moving around the ship (and the beautiful beaches for that matter) requires comfy beach sandals and a pair of flipflops, so make sure you pack them both.
Onshore experiences
Strolling around the coastal cities and visiting their beautiful beaches will require a light and comfortable outfits, such as linen pants and shirts, cotton sundresses, tank tops paired with skirts, espadrilles, straw hats, and leather sandals. Many historical sites in Europe, particularly those with churches, have strict dress codes. So, it is good also to add shawls, pashminas, light sweaters, or below-the-knee skirts for visits to these kinds of places.
When it comes to shoes for strolling onshore, leave fashion behind. You will be doing a lot of walking and being on your feet, over cobblestone streets and uneven trails, so make sure you take comfortable hard-soled footwear, so you can make the most of your day by not being in agony. Importantly, bring a lightweight sweater or a stylish jacket, a rain jacket or a hoodie to wear when you are spending time at ports or any of the ship's outdoor areas. They are all great options for that 'just in case' weather.
Aside from all of your clothes, it is important to pack one good backpack or handbag for your Mediterranean cruise. This accessory is essential for days at the port when you'll be exploring European sightseeing places. Having enough space to carry things like your wallet, passport, phone, clothing items, a bottle of water, camera, and souvenirs is a priority.
Other travel gadgets and essentials
Passport, money, and medicine
We are sure you are quite aware of the importance of packing your passport, yet we also advise you to pack two copies of it, in case it is misplaced or stolen. Keep one copy in your suitcase, and give the other one to your travel companion. Since you will need to carry your passport with you, primarily when onshore, make sure it is always stored securely.
A credit card that charges low, or preferably no fees for overseas use, is always the best idea for bringing money to your travel. However, we do advise you to have a small amount of local currency for taxis, souvenirs, etc. If you can not get cash upfront, use an onshore ATM. Nevertheless, do not forget ahead of your travel to alert your bank or credit card company. That will avoid having your card shut down due to foreign charges. Naturally, the same as with your passport, store your credit cards and money in a safe travel wallet.
One vital thing to bring on your cruise travel is a sufficient amount of your medications for the length of your cruise. Make sure you also pack first aid essentials such as bandaids, anti-nausea medicine, upset stomach relief, and pain relief medications.
Sunscreen
Nothing can ruin a cruise like an ugly sunburn. For this reason, make sure you've got a bottle or two of sunscreen with you everywhere you go.
Phone and phone charger
Today, it's difficult to imagine traveling without our phones, chargers, and power banks. Yet, for this trip, we do suggest that you buy an extra phone charger and pack it in your suitcase for 'just in case.'
Plug adapter
To safely use chargers or small appliances, remember to take along a plug adapter. Ships usually have the right plugs, but pre- or post-cruise hotels might not. You can always ask the reception to provide you with one, but it's better to come prepared.
Travel apps
With so many things to see in Europe, having travel books with you is helpful. However, instead of piling them in your suitcase, we suggest you download travel apps ahead of time to use offline while you are away.
Camera
Last but not least, pack an excellent camera. Sure, your phone can do the trick, but you might want to get even better quality pictures of the beauty of the Mediterranean coast and all of its picturesque sights. If you are planning on purchasing one before your travel, make sure it is of good quality and lightweight so you can take it with you every time exploring the Mediterranean shores without thinking whether or not it will add weight in your backpack.
In the end, there is really no reason to overpack clothes for your Mediterranean cruise since many cruisers offer convenient laundry services. What is essential to bring with yourself on this trip is a smile and an adventurous spirit. Enjoy it!