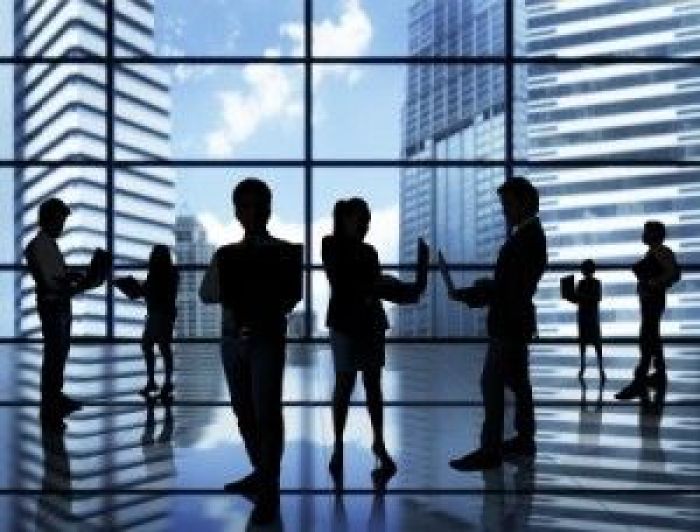 Choosing a program of study for your undergraduate or graduate degree is a bit of a balancing act. You don't want to spend several years – and sometimes thousands of dollars – studying something that you don't like. At the same time, you don't want to choose a major that's going to land you in the unemployment line after graduation.
If you're like most students, you want to choose a degree program that promises a fulfilling career and significant earning power. Perhaps one of the best degrees to ensure that you earn a good salary is organizational leadership. Learning how to manage and lead in a variety of organizational settings opens the doors to a wide range of career paths, many of them in the upper echelons of management. Depending on your specialty, your industry and your employer, with an organizational leadership degree, you can earn more than six figures annually.
Still not convinced? Check out some of these surprising statistics:
Top executives (those who serve as CEOs, presidents, and general and operations managers) earn a median annual salary of $101,250 per year. Chief executive officers have the highest annual wage of just over $165,000 per year; even the lowest paid CEOs earn an average of $75,000 per year. For general and operations managers, the lowest pay level was around $47,000 per year, with the highest paid managers earning around $166,000.
Of course, while these salaries are certainly impressive – and generally come with significant benefits and bonuses – these positions aren't always easy to come by. Even with an organizational leadership degree, competition for the top-level executive positions is fierce. To fill these jobs generally requires many years of experience and a level of significant achievement throughout your career. However, holding an organizational leadership degree can help you along your way and clear the path to the career success required for a seat in the corner office.
Holding an organizational leadership degree doesn't mean that you have to set your sights on the boardroom, though. For example, if your passion is education, an organizational leadership program can prepare you for a position in school administration. Working as a school principal, superintendent or other administrative role (which often requires a Ph.D. and experience in education as well as experience in organizational leadership) can earn you almost $95,000 per year in some areas.
Or consider a career in human resources management. Human resources managers do more than just handle paperwork and the hiring and firing of personnel; they are often included in discussions of strategic planning and planning and play an important role in communicating policies and issues between employees and upper management. Demand for jobs in this realm is expected to grow in the coming years and the pay is quite good, with a median of nearly $100,000 per year for experienced professionals.
Earning More in Organizational Leadership
If you are already working in an organizational leadership role or you want to someday, the best way to earn more money each year is to further your education. Not only do organizational leadership courses provide a background in the theory of leadership, it also helps students build practical skills and experience that allow them to get ahead at work.
A large percentage of the highest paid leaders in most fields also hold certifications or additional degrees that are relevant to their jobs. For example, an IT project manager might combine an IT security degree with his organizational leadership degree or a human resources manager might seek certification in a variety of specializations from the Society for Human Resource Management. Adding these types of credentials to your organizational leadership degree shows both your commitment to the field, and that you have a strong background in its core body of knowledge. These are both attractive traits to companies that are looking to promote employees.
While you should never make the earning potential of a career field the primary reason for choosing a program of study, how much money you can expect to make is an important consideration, especially when you are taking out loans to pay for your education. Organizational leadership is a good choice for those who want multiple career options and the possibility of earning a top salary. The skills you learn now will transfer to almost any position in any field and guarantee your marketability for years to come.
This article was written by Justin Davis who has been pursuing a Master's degree online for the past few years. He expects to have his degree by next year.