Photo credits Shutterstock
Drug and Alcohol Treatment at Luxury Addiction Rehab Centers
Receiving drug addiction treatment at a luxury drug rehab center offers recovering patients many advantages. Not only can patients expect to be treated for a variety of drug addictions, but they can also expect to undergo a comprehensive list of therapeutic options too. Most importantly, however, luxury drug rehab offers patients a highly flexible recovery process that integrates treatment into the daily lives of their patients. Ultimately, this allows patients to receive high-quality care while still maintaining their personal lives.
Drug and Alcohol Detox
The first step for many incoming patients is going through the drug or alcohol detox process. This process involves spending time in a controlled, medical environment, surrounded by experts, who are focused on gradually cleansing patients' systems from drugs. During this process, patients are typically given prescription medication to ease the process and soothe withdrawal symptoms.
During detox, patients are also treated for any medical complications or diseases that they may have. This support covers both physical and mental health. Taking care of all aspects of a patient's well-being affords them more comfort and allows them to dedicate their focus to recovering from their addiction. Medical experts also provide overall holistic care to further improve patients' well-being.
Finally, during detox, patients receive psychotherapy to work through any damages that they may have sustained from their addiction or any mental health issues that may have led to their addiction. It's worth noting that although patients' do receive these supports during detox, psychotherapy and mental health support are prioritized much more in the later stages of recovery.
Drug detox can be an extremely difficult undertaking. In fact, this is the point where many people relapse into their addictions. Often, this happens due to uncontrolled detoxification attempts. It is also the point that deters many from even considering going sober. This is precisely why professional detoxification gives patients a much higher chance of success.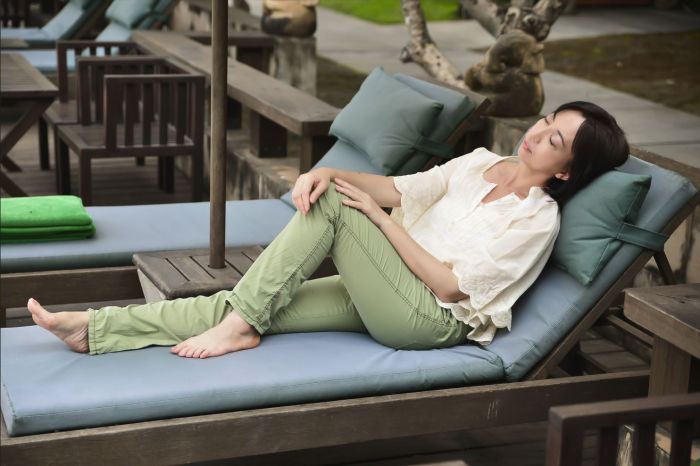 Taking Advantage of the Various Partial-Day Programs Offered at Luxury Rehab
Partial-day programs are an excellent opportunity for quick and effective treatment and rehabilitation. Patients can access all of the high-quality care that's available at a luxury URP rehab center with the added benefit of living at home or in another residential setting. Patients visit their rehab center daily and go home later in the day. These programs are a great way for patients to maintain their obligations and relationships while getting high-quality drug and alcohol addiction treatment.
Intensive Outpatient Program
For those with less severe addictions, the intensive outpatient program, or the IOP, is an excellent treatment solution. This program is highly flexible and runs for a short period of time. This form of condensed treatment allows patients to quickly return to their life with minimal disruption. The intensive outpatient program is also an excellent opportunity for those going through a relapse and who need a quick readjustment.
Partial Hospitalization Program
Although similar to the intensive outpatient program, partial hospitalization runs for a slightly longer period. This program allows patients to make visits to their rehab center that work around their schedule. It's important to note that although patients spend less time within a treatment center, they are still receiving access to the same treatments including the wide array of therapeutic options available.
Partial-day Programs and Sober Living Homes
Sober living homes are a special form of residential living arrangement for recovering patients. While not all, and in fact, many patients won't ever set foot in a sober living home, they can be integral to the recovery process of some patients. Sober living homes are intended for those that don't have a sober environment to return to after their treatment. These patients are at great risk of relapsing should they return to a non-sober environment.
Typically, sober living homes are conveniently placed near a variety of integral services for patients. For instance, employment opportunities, drug rehab centers, and 12-step clubhouses can all be easily accessed from these homes.
Additionally, sober living homes are also structured to ensure the long-term success of recovering patients. By enforcing curfews and a variety of rules, patients still receive help in readjusting to their life while in a more realistic day-to-day environment. It's worth noting that many patients that participate in partial-day programs (such as partial hospitalization and intensive outpatient programs) spend their own time at sober living homes.