Unsplash
Fine jewelry is often considered a piece of wearable fine art. With stunning, beautifully colored gems and shimmering luxury metals, investment-worthy jewelry is designed to make a statement. It can hold great sentimental value, too– fine jewelry is often passed down through generations as family heirlooms. With this unique ability to remind us of life's most special moments, you'll want a timeless piece that lasts.
Of course, when you're looking for a long-lasting, deeply sentimental piece of everyday fine jewelry, you need to know what exactly you're buying. You may want to know if your new ring has the right amount of clarity and shine, where in the world your stone comes from, and what the quality and durability of its setting is. While we might not all be trained gemologists and jewelers, there's a few things to look out for when purchasing a piece of fine jewelry. We've rounded up some of our best tips, straight from the experts, below.
Understand Your Fine Metals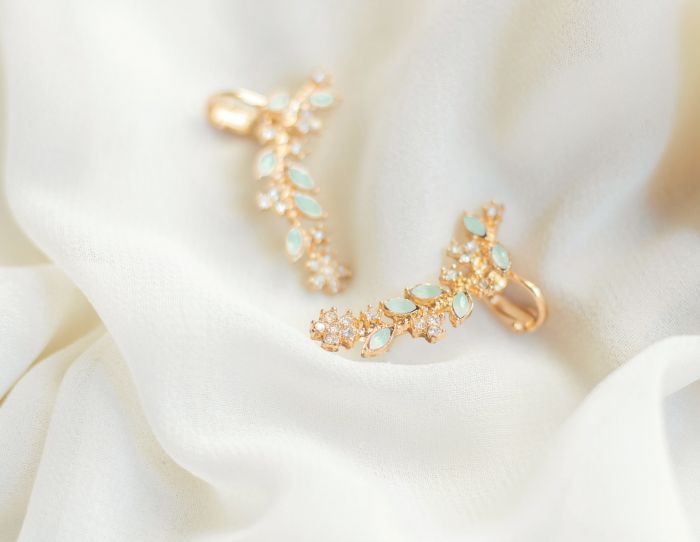 Gold
Gold fine jewelry is prized as one of the most timeless, classic options. Unless it's 24 karats, most gold is alloyed with various precious metals to make it stronger, or in some cases, to change its color. Copper or zinc are the most common alloy metals, and when paired with yellow gold, can maintain the precious gold color while adding strength to your piece of fine jewelry. It's also fairly easy to maintain, as it can be polished at home or by a jeweler to look new again.
White gold, another common color variant in fine gold jewelry, is often alloyed with palladium, silver, or less commonly, nickel, to change its color and give the piece a crisp, white finish. Unfortunately, the plating of this alloy will start to fade and show warmer tones as the years go on, and many opt to replace their white gold every few years to keep their fine jewelry vibrant. Luckily, many jewelers will work with you to create custom fine jewelry pieces ensuring that you're getting exactly what you want in terms of quality and design.
Silver
Sterling silver is another wonderful option for fine jewelry– but it's important to know what makes a high-quality piece. After all, silver does tarnish when exposed to air over time. Some pieces may embrace this characteristic, featuring oxidized details for a vintage look.
To resist tarnishing over time, silver jewelry is often plated with rhodium, a fine metal that appears bright white. When purchasing silver jewelry, you'll likely have the choice between a natural silver finish and a rhodium finish for your new piece. The choice is yours– this comes down to personal style, as well as how much maintenance you want to put into your new piece.
Gold-Filled and Other Options
Gold-filled and vermeil, or sterling silver plated with gold, are wonderful options for those looking to invest in fine jewelry while still considering their budget.
Look for GIA Certified Stones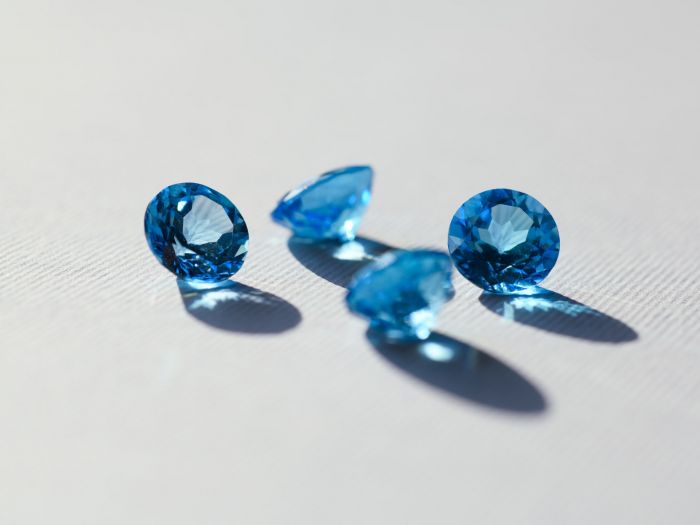 The GIA, or Gemological Institute of America, is an independent lab dedicated to research and education in the field of gems and fine jewelry. In an effort to set and maintain standards to evaluate gemstone quality, it developed the widely-used International Diamond Grading System in 1953.
When looking at fine jewelry for purchase, you'll want to inspect the gem's GIA certificate. This certificate is a document that contains a full scientific assessment of your gem's 4 C's– the stone's carat, cut, clarity, and color. The report will also provide a full background of the diamond or gem, including the stone's color, weight, size, cut, and any treatments that it underwent before making it to the showroom. Having a copy of this report will help assure you that your stone is, in fact, authentic, and give you valuable clues as to its overall quality and durability.
While you can vaguely determine the quality of a stone just by looking at it, buying fine jewelry with certified gemstones ensures that what you're purchasing is exactly the same quality you're paying for.
Make Sure You're Sourcing from a Reputable Jeweler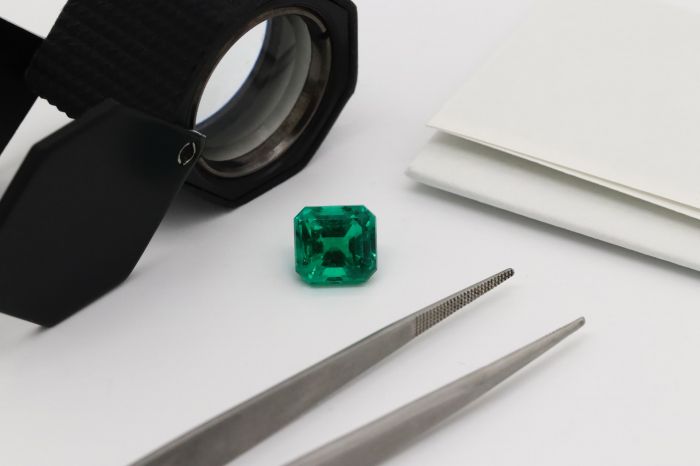 Perhaps the most important thing to look out for when buying fine jewelry is making sure that you're purchasing your new piece from a reputable jeweler. You want to buy your new investment from a reliable source that you can trust to provide gem reports and disclose any treatments, so you can understand the true quality of your new piece of fine jewelry. This way, you'll be sure they're stocking the finest jewelry pieces, luxury watch brands, and gems in their showroom.
It's important to remember that fine jewelry stores source and create their unique pieces with quality in mind. Avoid getting sucked in by stores that claim 'wholesale prices, or deals that seem too good to be true. Cheap prices don't correlate to desirable gemstone quality.
Fine Jewelry Pieces
Purchasing fine jewelry is a big investment– but it's also a wonderful way to celebrate life's most special moments, from engagements, anniversaries, and more. There's just something about the way a shimmering gem catches the light, or how a minimalist gold wedding band brings joy to the everyday. Look for fine jewelry pieces from a known jeweler with certified stones and precious metals– and your investment piece will be sure to stand the test of time to bring you joy for generations to come.