Courtesy of WILD TONIC
The bubbly fermented WILD TONIC® Jun Kombucha celebrates National Honey Month in September every year, to honor the most important ingredient in their bubbly beverage "liquid gold".
The 100% pure honey beverage is a work of art by painter, Holly Lyman. While she was painting with beeswax, and ancient medium known as encaustic, she became fascinated with honey, another beneficial product by bees. Holly discovered a rare ferment known as Jun. She brewed the living cultures and created a one-of-a-kind kombucha beverage.
Crafting her kombucha primarily with sustainably sourced tea and honey, instead of cane sugar, along with a SCOBY (symbiotic culture of bacteria and yeast) which is then infused with organic fruits, herbs and botanicals and brews the living cultures to create a refreshing, delicate beverage, absent of the 'vinegar' bite common in traditional kombucha.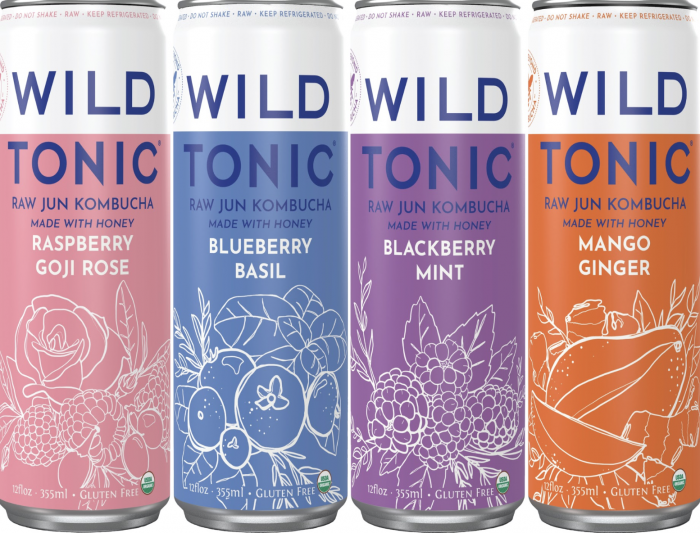 Courtesy of WILD TONIC
Honey's natural microbial qualities allow Wild Tonic's Jun Kombucha to retain prebiotics in addition to the beneficial probiotics, amino acids and antioxidants. Traditional kombucha is made with sugar, typically only containing probiotics.
Honey is not only an important ingredient, it's an important part of WILD TONIC's culture and ethos. Jun Kombucha is gaining popularity, as it is classified as the champagne of kombucha.
WILD TONIC brews traditional non-alcoholic Jun Kombucha in a variety of flavors that include Raspberry Goji Rose, Blueberry Basil Blueberry, and Lavender Love.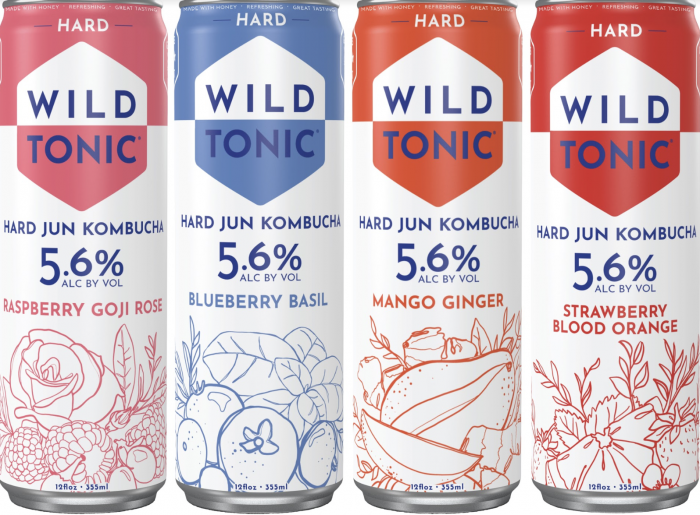 Courtesy of WILD TONIC
She also makes Jun Kombucha with 5.6% ABV in flavors that include Mango Ginger and Strawberry Blood Orange. Their 7.6% ABV Reserve is made in four different varieties, with names Wild Love and Backwoods Bliss.
Traditional non-alcoholic Jun Kombucha can be shipped nationwide in 12/12oz cans for $29.99. The 5.6% ABV Kombucha is available in 8/12oz cans for $29.99, and 16/12oz cans for $55.00 is available to direct ship in Arizona per state regulations.
Celebrate with free shipping and 10% off on your next 12oz case with promo code HONEY. For direct purchase go to www.wildtonic.com/ to find a store near you.