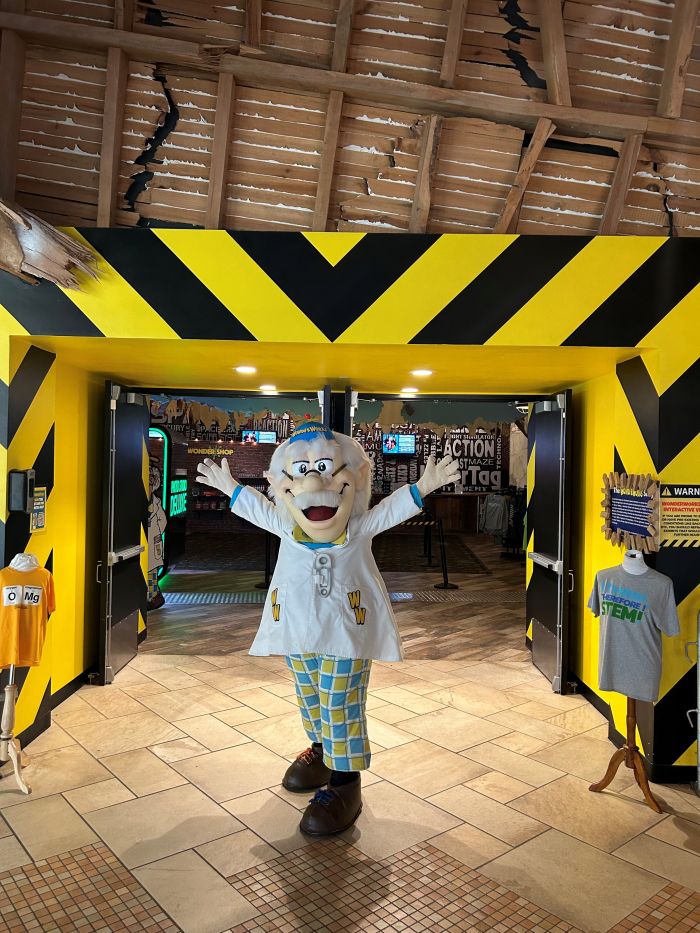 Photo courtesy of WonderWorks Destiny
WonderWorks Destiny is inviting guests to take part in celebrating National STEM Day as they host special science demonstrations on November 8, 2023. Watching a science experiment play out before your eyes is always exciting, no matter how old you are. It gives science lovers a chance to get an up close and personal look at how the seemingly impossible is made possible. They will also unveil a new exhibit that puts STEM careers like marine biology in the spotlight.
"We are very excited to celebrate National STEM Day and unveil a brand-new rotating exhibit that will highlight various STEM careers in the coming years! Part of our mission is spreading a love of learning and STEM throughout the community, so this special event is a great way to inspire future scientists," says Jon Cascella, general manager at WonderWorks Destiny.
WonderWorks focuses on providing a wide range of interactive exhibits based on STEM/STEAM (science, technology, engineering, art, and math) themes. They offer a fun learning environment for individuals of all ages. In honor of National STEM Day, November 8, 2023, the WonderWorks team will be hosting science demonstrations throughout the day that will add to the guest experience and that are included with the general admission ticket. Guests can get a first-hand look at chemical reactions in an elephant toothpaste experiment, learn about the physics behind laying on the Bed of Nails, and channel their inner marine biologist to examine how marine mammals stay warm with the Blubber Glove lab.
WonderWorks Destiny will also unveil the new exhibit "I Think, Therefore I STEM," which will feature marine biologist careers. They have teamed up with SeaWorld and the National Oceanic and Atmospheric Administration to help provide a wealth of exciting information and interactives for guests to learn about what marine biologists do, how to become one, different specialties within the field, and more. They hope to inspire some young nature lovers to consider a career in STEM in the future. According to NOAA, those who pursue a career in marine biology tend to split their time between the field and lab, collecting and analyzing data and working directly with animals to learn more about them and their environment, so it tends to be a great career path for those with a love for wildlife, research, and conservation.
"Empowering young minds to pursue STEM careers such as marine biology is essential for our world's future. By fostering a love for marine science in the younger generations, we are cultivating the stewards our oceans and marine life need. Every budding marine biologist represents a potential solution to the challenges our seas face, from climate change to conservation. Their curiosity, dedication, and passion hold the key to safeguarding the deep and the incredible creatures that call it home," explains Dr. Joseph Gaspard, vice president of Zoological Operations at SeaWorld Orlando.
WonderWorks Destiny is proud to offer various STEM and STEAM programsthroughout the year, including a winter break science week, annual youth art contest, science fair and event partnerships, educational field trips, teacher events, student achievement awards, and more. Between these programs, they continue to offer an engaging place for guests to explore STEM themes all year long.
WonderWorks Destiny features over 100 hands-on STEAM-focused exhibits, an indoor, 70-foot-tall, suspended ropes course, laser tag, a 4D XD motion theater, the Wonder Zones, and more. They also offer an annual pass, a discounted way to keep the fun going all year. The WonderWorks Destiny Annual Pass includes unlimited admission to the exhibits area, laser tag, and Canyon Climb Ropes Course. More information about the annual pass can be found online. WonderWorks offers a variety of educational programs and promotions throughout the year for local students and families to enjoy. They also offer group rates, field trips, homeschool days, and corporate events. For more information, visit the site at: https://www.wonderworksonline.com/destiny.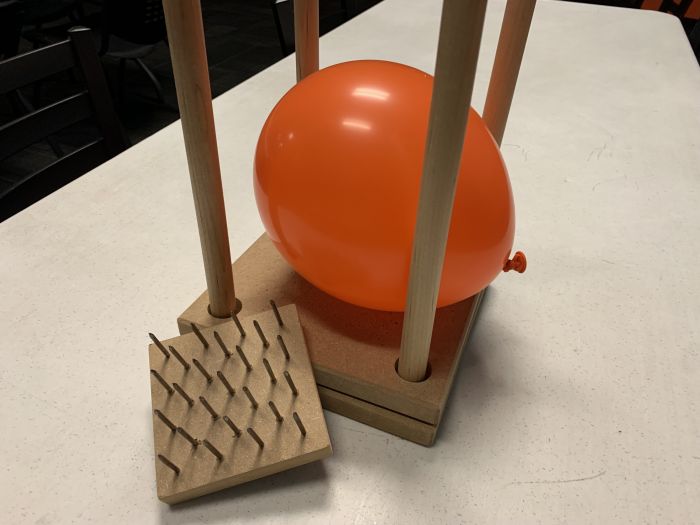 Photo courtesy of WonderWorks Destiny