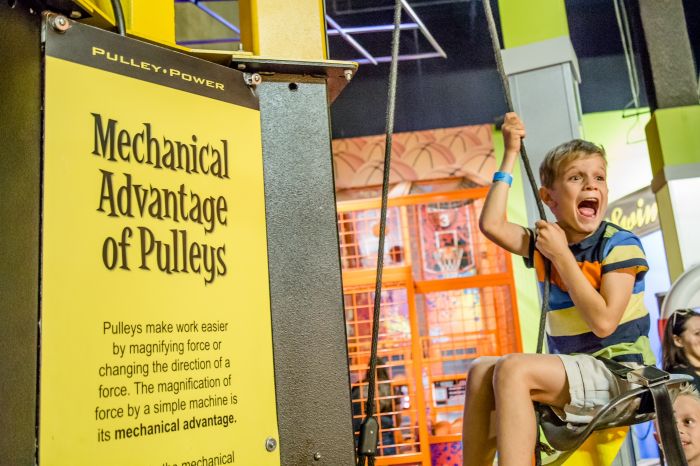 Photo courtesy of WonderWorks Myrtle Beach
With the end of 2022 just around the corner, the fun at WonderWorks Myrtle Beach has no plans of slowing down. The indoor amusement park has plenty of exciting, educational opportunities in store for the rest of the year that will excite guests' imagination and engage their interests. Guests will have the chance to celebrate National STEM Day, enter a youth art contest, and nominate students to be recognized for their achievements in and around the classroom.
"National STEM Day is all about how awesome science, technology, engineering, art, and math can be! We're excited to inspire our local youth to explore these topics through our interactive demonstrations and exhibits," says Kaitlin Barnes, education sales manager at WonderWorks Myrtle Beach.
WonderWorks Myrtle Beach offers unique programs that align with their mission, which is to spark the imagination of the next generation, including those interested in being scientists, leaders, and creative types. They offer hands-on, interactive experiences for people of all ages and interests.
Some of the fun events and opportunities available to round out 2022 include:
National STEM Day. Guests can take part in celebrating National STEM Day on November 8, 2022. There will be fun, hands-on demonstrations and experiments throughout the building. The activities will provide guests with a chance to get up close and personal with STEM/STEAM concepts such as surface tension, origami, the principles of pressure, and more. The experiments are great for science lovers of all ages, and participation is included with the price of admission.
A Youth Art Contest. All local student artists are invited to enter the youth art contest offered by WonderWorks Myrtle Beach. Winners of the contest will have their work displayed in the ART-OLINA: Youth Art Gallery of the Carolinas inside WonderWorks. This year's contest theme is "Brought to Light." Students, their parents, or their teachers can submit their artwork online: https://www.wonderworksonline.com/myrtle-beach/art-contest/.
Student Achievement Awards. Local teachers are invited to nominate students to be recognized for their accomplishments. WonderWorks' upcoming WonderKids program highlights student achievement in the categories of Strength through Adversity and Future Scientist. WonderKids is a way to acknowledge students in the community who take an interest in science or who have pushed themselves beyond what they thought was possible. Horry, Georgetown, Charleston, Marion, Dillon, Florence, Berkeley, Brunswick and Columbus County teachers are invited to submit their nominations beginning November 7, 2022 at: https://www.wonderworksonline.com/myrtle-beach/wonderkids/.
"WonderWorks is a unique spot for events of all kinds," added Robert Stinnett, general manager of WonderWorks Myrtle Beach. "We're conveniently located at Broadway at the Beach, and your group will love everything we have to offer!"
WonderWorks Myrtle Beach is offering the perfect spot for holiday gatherings, including for businesses, schools, community groups, non-profits, and more. They also offer over 100 activities, team builders, and fun for all ages throughout their four floors. They will work with groups to meet their budget by creating a custom plan for the gathering. To get more information, visit the site at: https://www.wonderworksonline.com/myrtle-beach/groups/corporate-events/.
WonderWorks Myrtle Beach has many activities for people of all ages, providing an opportunity for people to engage in hands-on activities that are both fun and educational. Some of the STEM-related activities offered include such topics as the solar system, shark anatomy, planet Earth, and weather. There is also an indoor ropes course with over 30 obstacles that allow people to put their physical skills to the test.
WonderWorks is located at 1313 Celebrity Circle. The attraction offers group rates, birthday parties, special events, and more. For more information on group rates and offerings, visit the site: https://www.wonderworksonline.com/myrtle-beach/groups/.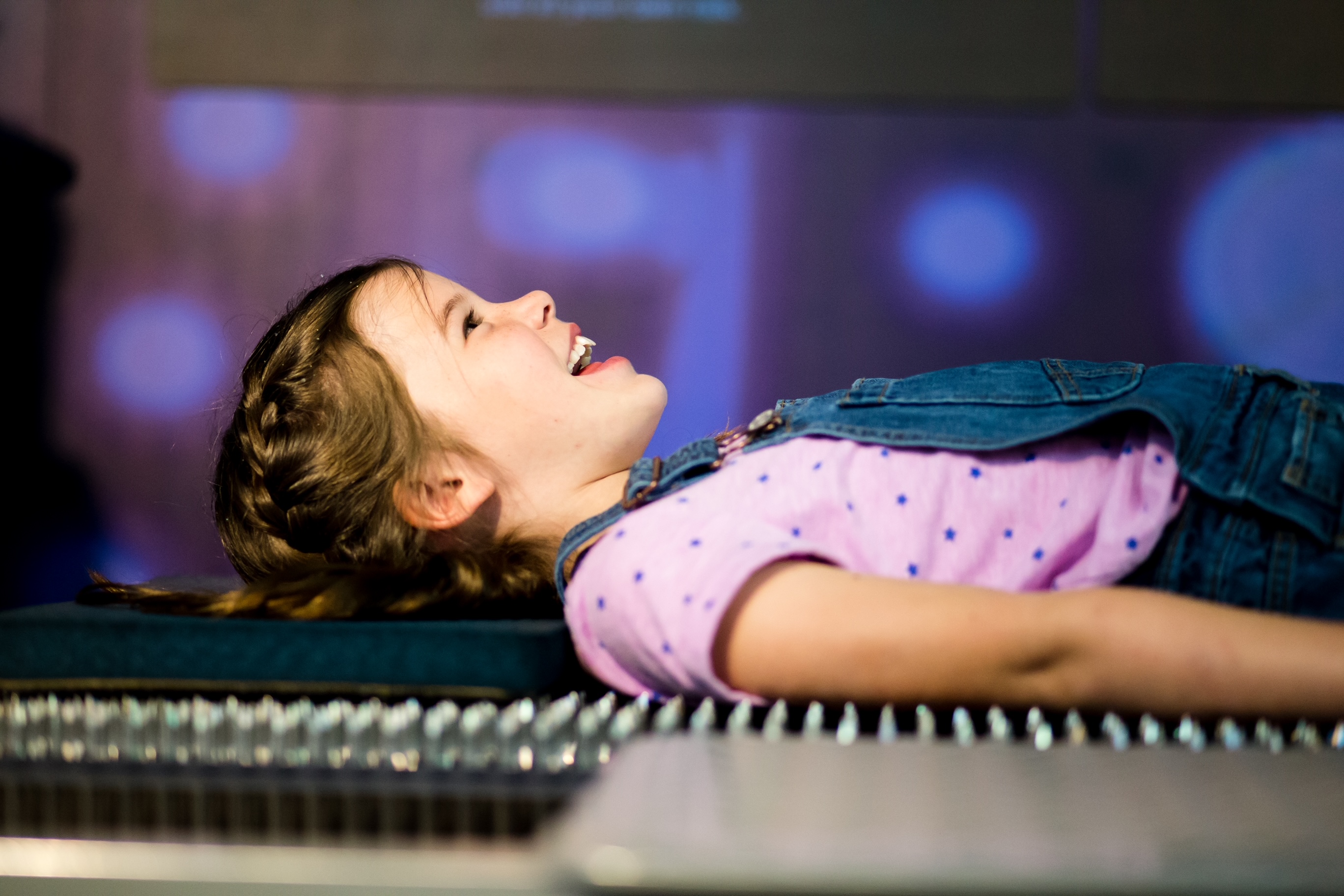 Photo courtesy of WonderWorks Myrtle Beach