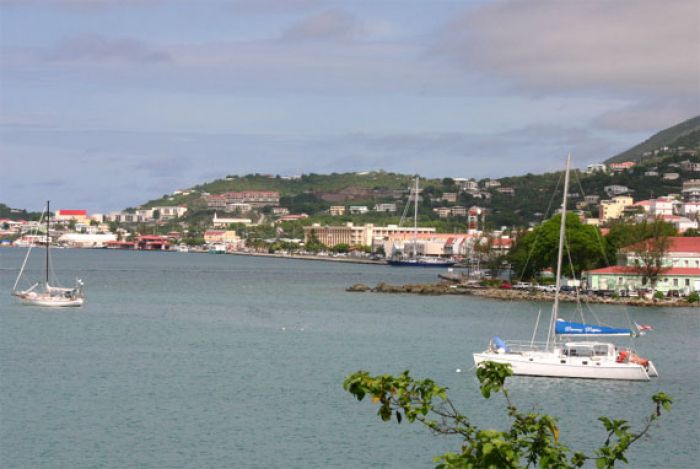 For many, a vacation translates to shopping – seeing the sights of the aisles. To these travelers, urban adventures of the retail persuasion are more appealing than on-the-road lures including sightseeing, night life . . . even beach going.  
I am one of those shop-till-I-must-stop travelers. An island trip may be deemed successful if I return home without a tan, but it scores a resounding incomplete if void of that adrenaline rush that causes my "spendorphins" to kick in.  
So, after a lifetime of shopping through six continents, during every season and at most sales, I've developed a list – World's Top 10 Shopping Cities. Offered in reverse order (think David Letterman), I've saved the best for last.    
10.  Bangkok – "Shopping day and night" defines this experience. Most malls and department stores stay open till 9:00 p.m. – some as late as 10:00 p.m. And popular after-dark markets include the Patpong and Suan Lum bazaars. Thai crafts, such as Khon masks and Mat Mee silk, reflect skills passed from generation to generation. And for exclusive treasures, seek out diamonds, emeralds, rubies, sapphires, pearls, gold and silver.
9.  St. Thomas – St. Thomas has a reputation: the world's best duty-free shopping. In Charlotte Amalie on Main Street and Waterfront Drive and along connecting alleyways, shops range from diamond and gem specialists to camera, liquor and linen stores. Mistakes can be made on your spirits selection, but if diamonds cause that sparkle in your eye, do your homework. Know the four C's: cut, color, clarity and carat weight.
8.  Los Angeles – Best about L.A.'s shopping scene is its appeal to any fashionista. Melrose Avenuefeatures funky finds – e.g., handbags made from used skateboard decks. Then there's Rodeo Drive. Punctuated by palm-lined thoroughfares and posh Porsches, it's wise to devote an afternoon to boutique exploration – Beverly Hills style.
7.  London – Here, retail reconnaissance goes beyond Burberry trenches and souvenir Bobby helmets.  Harrods will seem the size of the Parthenon, but its historic food halls and Diana and Dodi Memorial are must-sees.  The funky style of Top Shop appears a bustling shrine to teenage fashion, but it's where supermodels pop in for replicas of trend.  Saville Row is home to bespoke tailoring (made-to-measure clothing).  And Portobello Market is a Saturday staple.    
6.  Santa Fe – The Plaza, the city's heart, is also its shopping soul. The 365-days-a-year Indian market fronts the Palace of the Governors; it features the hand-tooled creations of artisans from nearby Native American tribes. Surrounding-the-plaza boutiques additionally showcase Santa Fe's southwestern flair. But if it's fine art you're after, find Canyon Road.
5.  Milan – As northern Italy's capital of designer duds, Milan is a high-octane mix of shopping choices. Along Corso Buenos Aires are trendy, fun fashions. Via Montenapoleone is the address of such high-luxe names as Valentino and Versace. Piazza del Duomo teems with activity – outdoor cafes, street vendors, couples strolling and shopping . . . all with the Duomo (cathedral) commanding the scene's backdrop.     
4.  Hong Kong – In this Asian arena, shopping is more than an option, it's a mandate.  And in reality, it's an overwhelming one.  My advice: quiz your concierge.  Ask "Where do locals shop?" and "Where do you go for the best shopping?" Armed with information, seek name-brand eyewear, designer handbags, Mandarin-style clothing and custom tailoring. But don't overlook the multitudinous markets: Stanley Market, Ladies Market, Jade Market and more. 
3.  Istanbul – Shopping in this East/West Mecca is well . . . grand. It's no coincidence that Istanbul's biggest shopping draw is the Grand Bazaar. With 60 lanes and more than 3,000 shops, it has every Turkish delight: carpet, fabric, gold jewelry, even meerschaum pipes. Stop at the Spice Market for edibles. And seal a done deal over a gold-rimmed glass of tea, a charming custom.  
2.  Paris – In a city of superlatives, Avenue de Montaigne is no exception. As Paris' most exclusive, this street has high style and higher prices. It's the Mecca for haute couture. And to complement any French look, make a perfume purchase.
1.  New York - As fashion's multi-faceted home, perpetual options make New York my top pick.  Originally an artists' enclave, today's SoHo features one to-die-for boutique after another; on weekends its streets become a posh outdoor mall.  And for those seeking thoroughbred, the avenue to stroll is Fifth.  Add into the equation Bloomingdales, the Diamond District and a designer sample sale or two.  The result: purchase paradise.