Photo courtesy of PieCaken
Celebrity chef Zac Young is thrilled to share his new interactive 'Spill Your Heart Out Cake' for couples and families to enjoy on Valentine's Day.
Named one of the Top Ten Pastry Chefs in America 2015 by Dessert Professional, Chef Zac Young is known for his playful take on desserts, especially his PieCaken.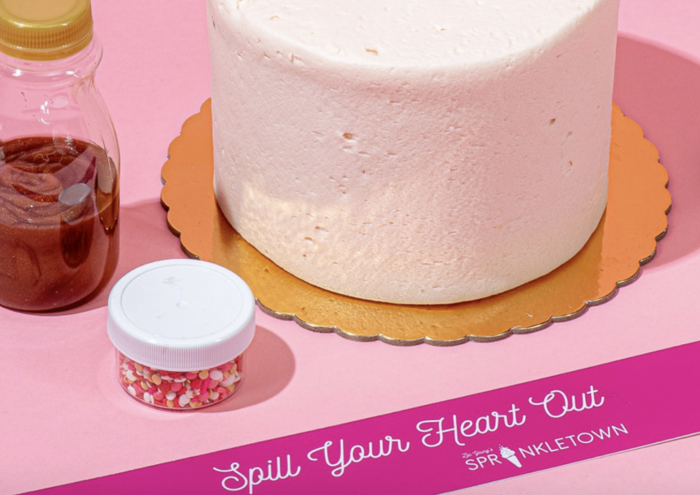 Photo courtesy of PieCaken
This fun and easy, DIY expression of love can be enjoyed throughout the week. Imagine layers of devil's food cake, with chocolate mousse and frosted in strawberry cheesecake.
The cake has a separate rosé champagne glaze and festive sprinkle mix. Put these into the ring on top of the cake, remove the ring, and watch the sparkly glaze flow down to decorated the cake. Young likes to call it a literal outpouring of love.
This cake feeds six people (or one or two with plenty of leftovers) and is available for nationwide shipping on Goldbelly for $99.
Click here to watch how to DIY.
VIDEO Link- https://drive.google.com/file/d/16AUCmj1PRf-XMWF3UyCD2LZtsg5zAR1i/view