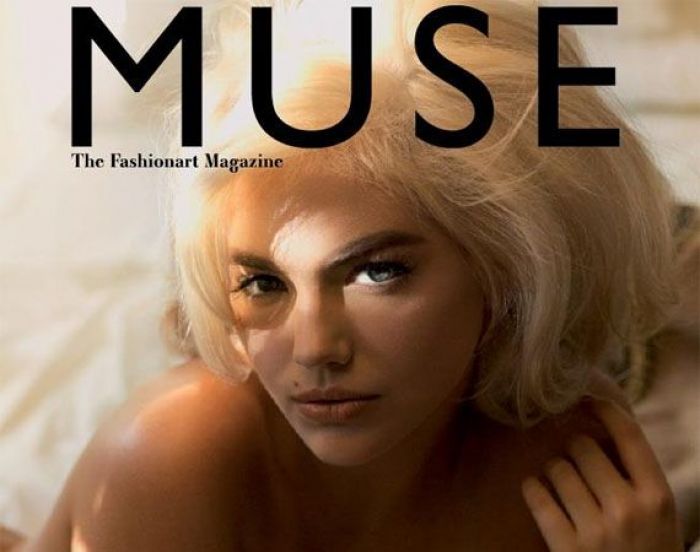 Photo Credit: Sebastian Faena/Muse Magazine
Sports Illustrated
's newest cover girl Kate Upton has taken her all American good looks to the cover of yet another publication, the Italian FashionArt
Muse Magazine
. The 19-year-old beauty posed for
photographer
Sebastian Faena in some sexy black and white and color shots with a Marilyn Monroe feel. The spread shows Upton in various settings including her wrapped in a Louis Vuitton blanket in a subway station, wearing only high heels in an apartment, and drinking coffee in a diner in a paparazzi-esque shot.
Muse Magazine
is known for putting fashion at the forefront and presenting it in a cutting edge yet elegant style.
To see more of Kate Upton's photo shoot, go to
MuseMagazine.it
.