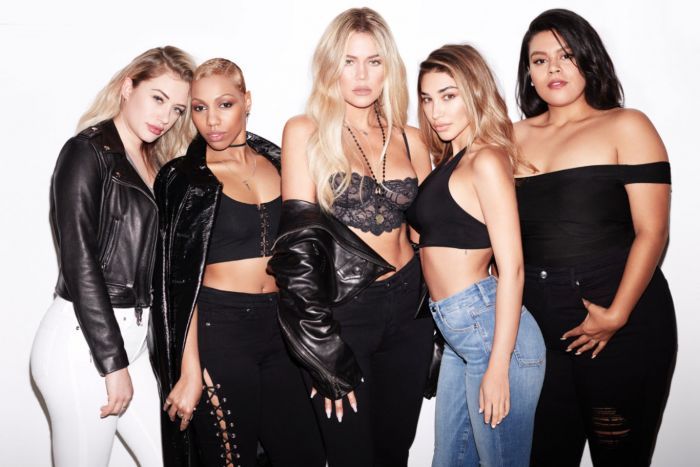 Photo Credit: Good American Jeans
For ages, the fashion industry has been criticized for its exclusion of women who were not primarily tall, white and skinny. Simlilarly, when people think of change, most minds do not conjure up an image of socially responsible and ethical haute couture designer fighting for the rights of the underprivileged. While style and design keeps evolving, the industry itself has remained the same.
However, the fashion world has seen some changes in its creative expression and main clientele the past few years, which has been most likely sparked by changing social, political and sexual liberations in society. When you take a closer look at the recent happenings in the industry, one can see designers trying to switch things up and reach out to previously ignored and unaccepted groups. Some may say Kate Upton had something to do with it. Others may say it's due to the focus lately on body positivity, acceptance and inclusiveness. Maybe it's all of the above.
There are also political annotations embedded in the modern fashion. Maybe it's because what we wear can be a political statement or maybe it's because our politics are now intruding our sacred personal spaces that we call our bodies. Whatever the reason, today's fashion is gaining momentum in leagues beyond sass and sex appeal.
A few weeks ago, designer Prabal Gurung's made a major political statement at the New York Fashion Week which saw models opening the event with red trucker hats embellished with the phrase "Make America New York" as a jibe at Trump's "Make America Great Again" slogan for his election campaign. The same designer made his models walk with the tees bearing the words "The future is female" which was a reference to the recent women's march and "Nevertheless she persisted" which linked to Elizabeth Warren, the senator to Massachusetts. The slogan started when Warren attempted to read a text which other senators did not want to hear, they tried to silence her. They said about her, "She was warned. She was given an explanation. Nevertheless, she persisted," and that line became an ideal for feminists during the first days of the Trump government.
The fall/winter fashion weeks which ran from February 9 to March 8, starting from New York and ending in Paris, are amongst the industry's most prestigious showcases where many big names display their ready-to-wear collections and other creative designs.
Jeremy Scott, who showed for Moschino sent out models wearing nothing but garbs made from trash bags and packaging material. The message behind this was what the designer himself wore as a t-shirt: "Couture is an attitute, it's not a price point," highlighting how the fashion industry has become more about the money and less about the art. The capsuled design collection taunted the trend of disposable fast fashion and consumerism which has engulfed the industry.
Steps to make fashion more inclusive have also been making news all over the internet on the lines of plus size, religiously diverse and other miscellaneous collections. Recent events show that finally the industry is achieving milestones in acceptance and inclusiveness.
The fashion shows for autumn/winter 2017 encompassed size diversity more than the industry ever has. While in one way it wasn't that hard as earlier designer catwalks infamously featured mainly teenage models with considerably androgynous physiques it was still something worth noting. Michael Kors, Comme des Garcons, and H&M all celebrated well-rounded forms in its shows, led by the popular models for plus sized lines Ashley Graham, Katy Syme and Stella Duval.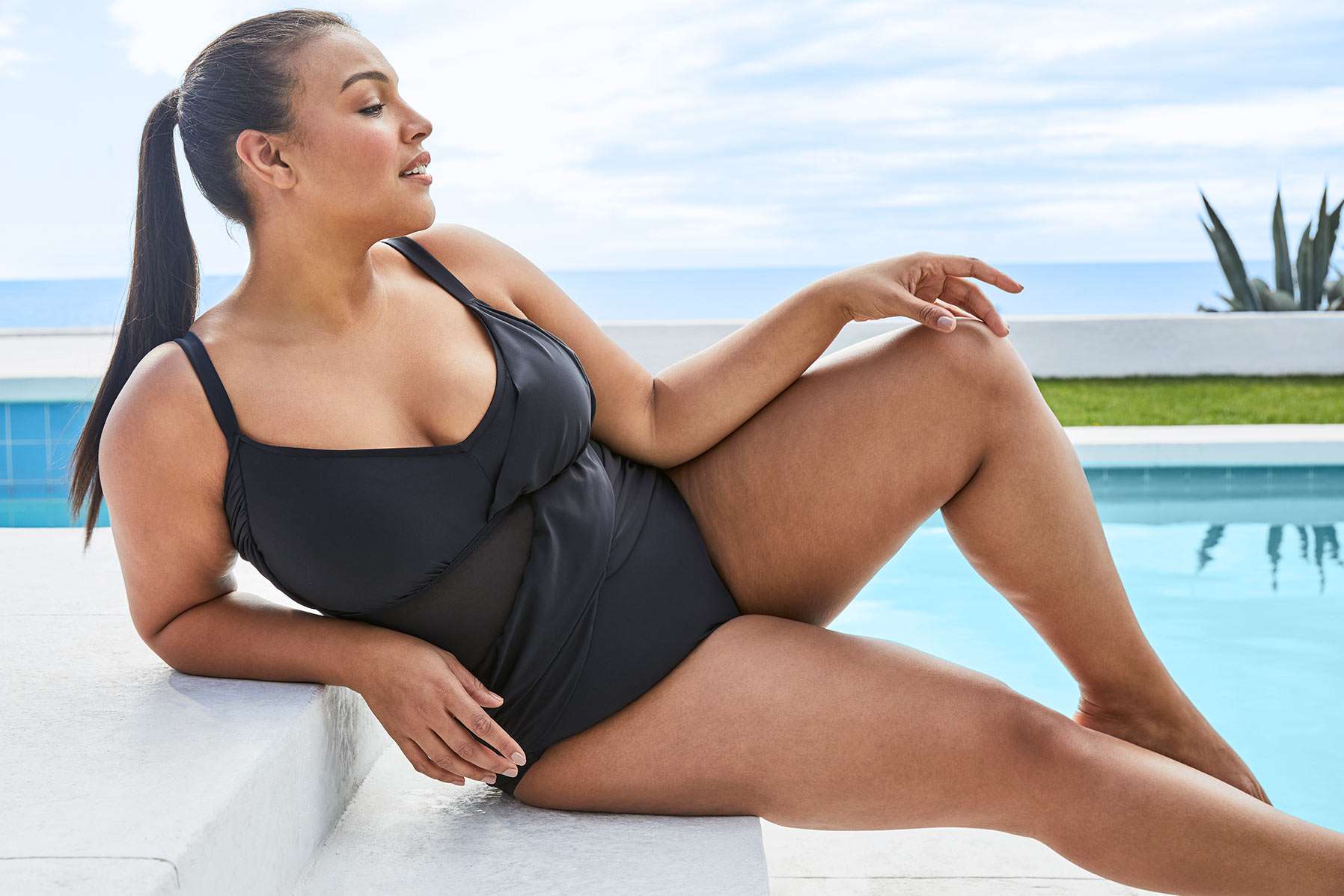 Photo Credit: Target.com
Dolce & Gabbana persisted their tradition of featuring models of all ages in their runway show including small children, older models, and families.
Gurung—who had formerly offered his designs up to size 22—collaborated with the plus-sized label Lane Bryant on a 22-piece collection which was modeled by Candice Huffine. Recognizing the untapped market with huge potential, Victoria Beckham also got down to work. Her high street debut line for Target has pieces up to XXXL. She also featured Candice Huffine in her catalog hence highlighting the status of inclusivity. She said about the endeavor to Harper's Bazaar US that "I feel there's something here for everybody, no matter her age, her size, where she's from, for me, it's about being inclusive and that's how Target feels as well."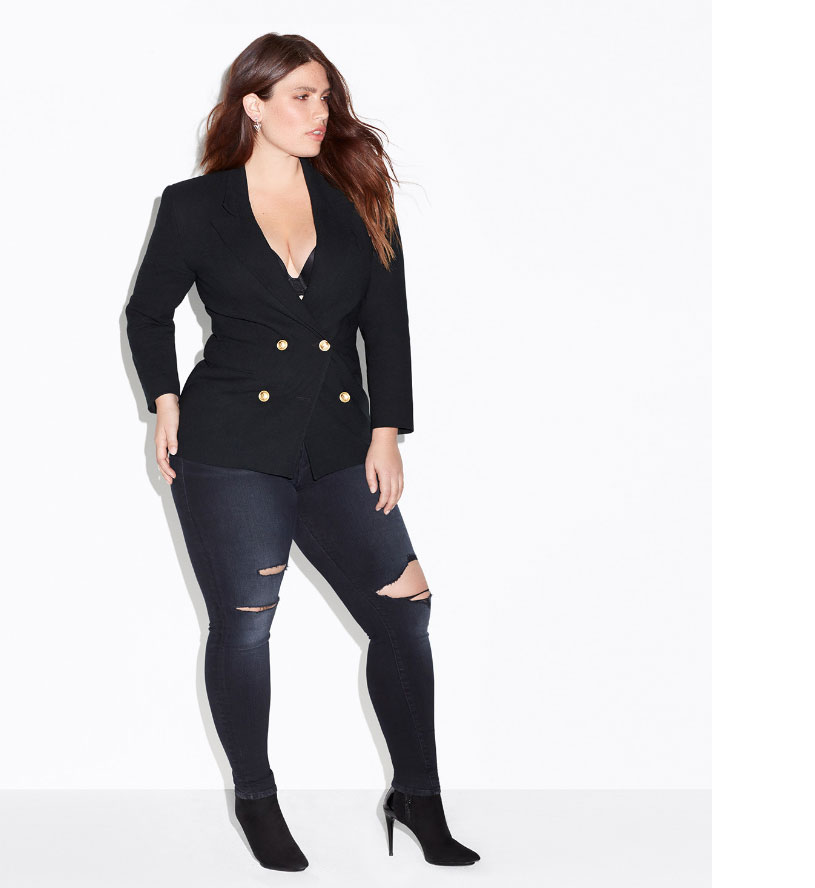 Photo Credit: Good American Jeans
In addition to that, just recently, Selfridges also publicized that it was supplying its very first plus-size brand through Khloe Kardashian and Emma Grede's denim label Good American Jeans. These jeans are specially designed to "contour" curves, rather to restrict them. Even the made-for-already-slim and trim women sport fashion labels are stepping on the inclusivity train. Nike announced their sizes being extended up to XXXL in items like sports bras, running tights, and hoodies. And very recently they released a PSA kind of a campaign revealing their sports hijab for Muslim women who struggle with finding the right fitness attire.
For many fashion activists, this might not be a huge deal, as inclusive fashion already existed in many less prominent online clothing boutiques who dressed small, large, black and transgender women alike. Yet it's only now that the industry giants are coming around to the notion and really starting to make waves. And that is a big push to a change already in motion.