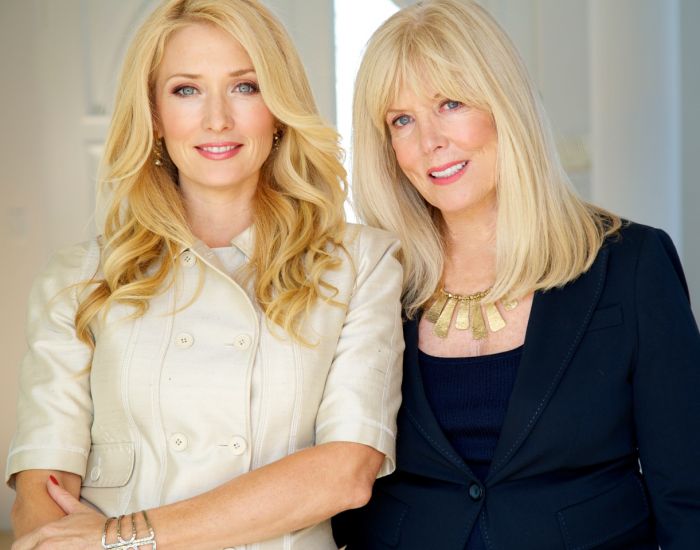 Photo Credit: Ross Pelton
The well-heeled scoff at The Beatles' Can't Buy Me Love as they have the ability, thanks to some high-end matchmakers, to pay an exorbitant fee to find love. The lonely men and women that live on the top of the monetary food chain turn to Kelleher International, the largest, privately-owned matchmaking firm in the country. Founded by Jill Kelleher in 1986, Amber Kelleher-Andrews, alongside her mom, acts as the CEO, and assists the staff of over 40 employees across 25 major cities in the U.S. and four international cities (and counting), with personalized matchmaking.
The mom and daughter duo have helped successful, affluent and educated singles who are passionate about finding their soul mate, find love, leading to thousands of couples, hundreds of marriages and even more babies. Their constant dedication to their client's needs allows them to carefully hand-select the best possible introductions using their proven detailed search system, leading to a 85 percent success rate for serious relationships and marriage.
Founded on the principles of old-fashioned matchmaking , Kelleher hand-selects clients who are like-minded and are looking for serious, long-term relationships and marriage. Kelleher's matchmakers work very similar to an executive search firm and act as personal headhunters for their clients. Along with a confidential and proprietary database of over 20,000 men and women, clients have the opportunity to meet exceptional singles who are scouted and vetted on a continual basis by the staff.
Their firm caters almost exclusively to high-end clientele with packages ranging from $25,000 (a local membership) to $300,000 (their Chairmen's Group package), all dependent on how wide a net a client wants to cast. While the $300,000 membership adds cities of choice within the United States and international access to their dating experience, the uber exclusive Chairman's Group consists of a limited number of hand-picked clients that also get the exclusive opportunity to work with Jill and/or Amber.
Yes, this is quite the price-tag, but it isn't just about the money. Their fees act as the first step of the screening process and they are proud to only accept clients that are passionate about what they do and are seeking someone to spend the rest of their lives with. Once clients enter a long-term relationship with a match provided by the company, they have the option to put their membership on hold, in order to pursue the new relationship. If after a time, the relationship for some reason does not work out, they pick up the membership right where they left off.
Jill and Amber have seen it all, working with athletes, celebrity, high-profile business executives and more. Like founder Jill Kelleher frequently states, "There is a lid for every pot. They're working on their minds, they're working on their bodies, they're working on their success, and they forget about the most important thing in life which is, who you're going to spend your life with." Their exclusive service only accepts 25 out of every 1,000 applicants every month.