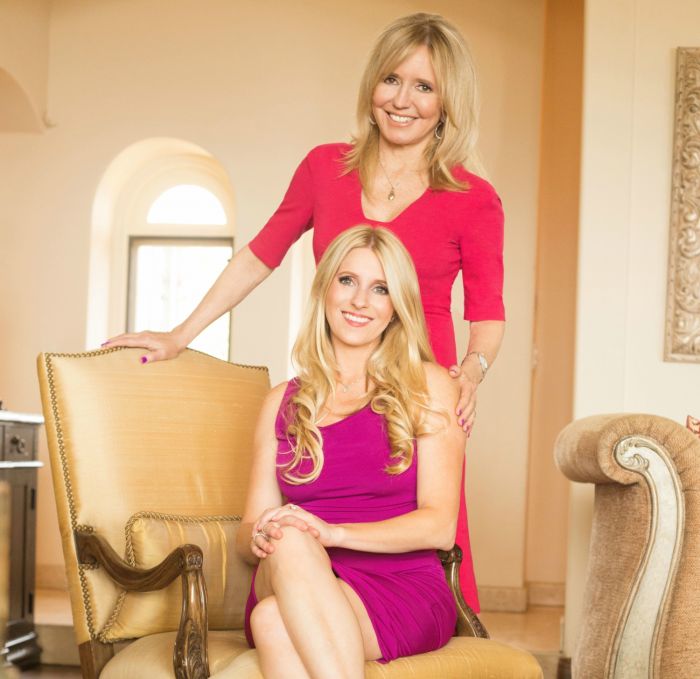 Photo Credit: Sarah Orbanic
Sherri Murphy, founder and CEO of Los Angeles-based matchmaking firm Elite Connections International, has helped find love for the wealthy nationwide for 23 years, leading to thousands of couples, hundreds of marriages and babies. Just this year, Murphy and her team of matchmakers have made over 1,000 matches which have led to four marriages, eight engagements and a multitude of happy exclusive couples.
Founded on the principles of hard work and dedication, her type of matchmaking has led to thousands of successful couples and hundreds of marriages. The company has an 86 percent success rate and it shows with their track record. Founded on the principles of integrity and personalized matchmaking, Murphy has led her devoted professional matchmaking staff to work one-on-one with clients to provide a safe and easy process of connecting them with the right people.
"Our clients have everything they want in life except a special person they can share their life with. They come to us because they don't have the time or they are too private to post their info online. We do all the scouting and screening for them, so they are not wasting their time," Murphy said. Yes, time is money, and for those that don't have time but have a lot of money, they turn to Murphy for her top-of-the-line International Premium Membership package.
For a one-time fee of $150,000, this membership offers clients 500 days of hold time, two to three matches per month and four matchmakers for a period of two years. Prior to any matching happening, Murphy and her dedicated staff hold one-on-one consultations between clients and staff to hone in on the clients wants and needs and what they may be really looking for in a partner. Elite Connections will match each client in three U.S. locations and one internationally as well if they want that.
"It's a personal and private service. We meet everyone face to face. It's a fact that you can't get to know someone by reading emails and looking at photos. So it's important that we get to know people to see if we feel we can work with them. They get to know us as well. Finding love is one of the most important things in everyone's life and we don't take our job lightly," says Murphy.
The company is able to match in most U.S. cities, with a majority of clients and matchmakers in CA, NY, and Florida. Clients with this package have three to four matchmakers working exclusively with them and they have 400 days where clients can freeze their membership for any reason. While a member, the matchmakers will search through the company's proprietary database that includes thousands of women and men along with tailoring searches with their matchmakers.
"The dating consultants job is to bring in people entirely based on their clients dating criteria," said Murphy. "Everyone we recruit is met in person and fully screened by trained employees." Along with constant communication that goes on through these two years, although Murphy and her team hope that they are successful before the two years are up. These elite clients, at no additional cost, have access to their staff of dating consultants, coaches, phycologists, photographers, style and decorating consultants.
Over the past 23 years, Murphy and her team continue to lead in connecting high-end clientele and enjoy the challenge. Nothing is more rewarding than bringing two clients together that are meant for each other, we are passionate about our client's happiness," says Murphy.