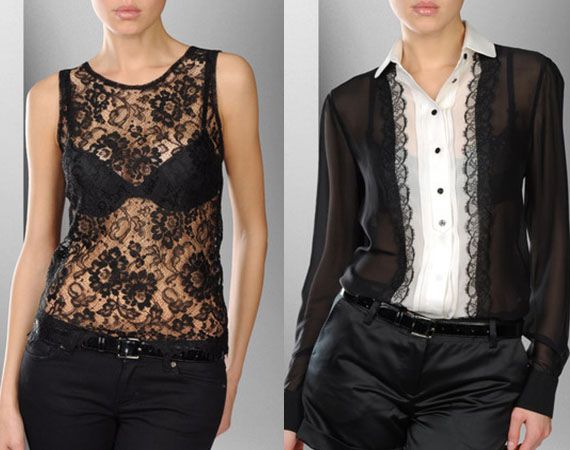 Lace is one of those
super-luxe
fabrics that seems to stand the test of time. While it may be more popular one season than another, this uber-feminine look is here to stay.
This spring, designers are having a love affair with lace. Dolce & Gabbana's new ad campaign features sultry maidens in lace bustiers and sundresses. Alberta Ferretti gave us ethereal creations mixing lace with printed chiffon. So how do you take the look from runway to real life and avoid looking like your grandma's old doily?


The key here is picking one lace element per look. Stella McCartney and Diane von Furstenberg offer beautiful blouses with lace details such as inlays and sleeves. These blouses pair perfectly with everything from distressed denim to pencil skirts. If you want to up the ante, try the sweetly sexy French Connection long sleeved tunic dress. Wear it with black opaque tights and heels, in the spring with camel colored flat boots, and in the summer with gladiator sandals.

If you want to try lace but don't want to commit to the whole look just yet, opt for lace accessories; a clutch, shoes, and even printed lace nail strips by Sally Hansen. They're just this side of fabulous, I promise!

Diane von Furstenberg

Stella McCartney

French Connection

Dolce & Gabbana