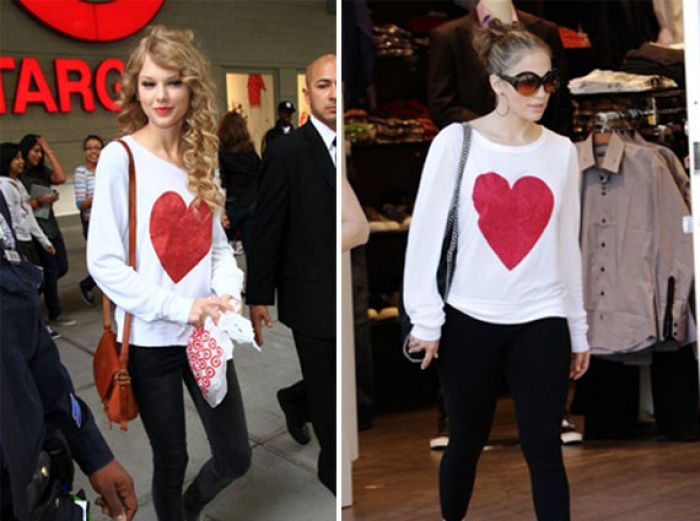 If you have flipped through the pages of any weekly gossip magazine lately, chances are you have seen
celebrities
wearing their hearts on their sleeves...or chests.
First spotted on Taylor Swift, Wildfox Couture is the L.A.-based line behind those casually chic heart T-shirts. Everyone from Beyonce to Jennifer Lopez to Megan Fox has scooped up their designs. The boxy cuts make these T's the perfect partner in crime for denim or black jeggings. Wear the look now with your favorite cardigan and ankle boots and in Spring with platform wedges and tons of necklaces.

Showing their design chops go way beyond just cutsey T-shirts; Wildfox's Marie Antoinette inspired Spring 2011 line includes distressed denim and killer vintage inspired maxi dresses from their White Label collection. Available at fine retailers nationwide including Kitson and select Bloomingdale's.

See more at www.wildfoxcouture.com.