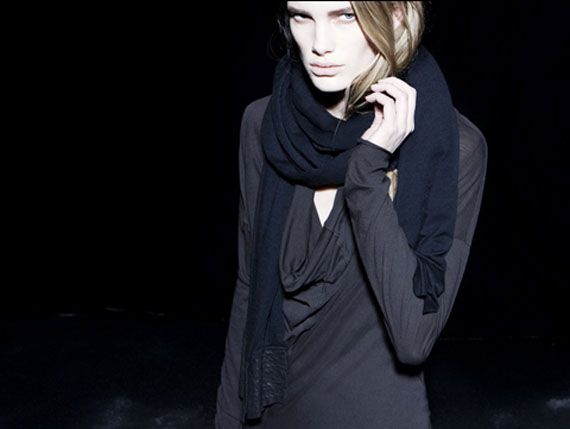 Photo Courtesy of Ilaria Nistri
As one of the most fashionable cities in the world,
Milan
has the ability to inspire and grow some of the most exciting new fashion talent in the world. With supportive initiatives like
Vogue
's Who is On Next and Milano Unica's On Stage, there is a troop of innovative, fresh designers showcasing their latest collections for spring/summer '12. As all eyes turn to the Italian fashion capital, JC Report provides a rundown of the new talents worth watching.
Licia Florio
Licia Florio took an ambitious leap from study to practice by setting up her own label soon after graduating from Instituto Maragoni. Her initial collection—featuring white pleated baby doll dresses and black-and-white blazers printed with rose bushes—was an instant success and attracted Italian retailers to the fledgling designer. Her follow-up collection, dubbed "My City My Forest," befit a modern-day Gretel with a series of demure dresses, scalloped collared jackets and mohair knit vests in black, powder and brick. She has since launched a unisex shoe brand with fiancé Francio Ferrar called L'F. Inspired by her love of men's clothing, the pair designed modern brogues in bright color combos like scarlet red and pink or grapefruit and white.
Ilaria Nistri
Contemporary designer Ilaria Nistri originally worked as a lawyer before setting up Stilab Srl, a company dedicated to researching and developing precious fabrics, modern textiles and innovative techniques, with her husband Simone Rafanelli. Given that Nistri was raised in her family's textile business, however, the transition seems less surprising and more like a natural progression. Drawn to conceptual aesthetics, Nistri has developed a dark and haunting style created in an equally captivating artistic show space. Her spring/summer '11 collection, "Liquida Matrice," was a holographic performance, staged by progressive Italian theatre company Santasangre. Images of caged dancers submerged in surrealism were projected while models walked the runway in liquid llama knits, asymmetric silk hemlines and black leather covered in snake-imprinted metal scales.
Cristiano Burani
Newcomer Cristiano Burani got his fashion break as the winner of the Milan Fashion Incubator, a collaboration between the city and Camera Nazionale della Moda Italiana (Milan's version of the British Fashion Council). He initially focused on delivering pattern and sample prototyping services with his company B Design Srl, but within a few short years he turned his attention to creating what has now become a highly popular clothing line. His spring/summer'11 debut collection presented tailored cream leather jackets with ribbing, voluminous sleeves, paneled pencil skirts and a shearling jumper with an exposed fur high-neck collar. Burani's attention to handmade details and luxurious textures—like his sequined and leather scaled embroidered shift dress—have not only secured a devoted following, but also a nod from
Vogue
Italy's Franca Sozzani.