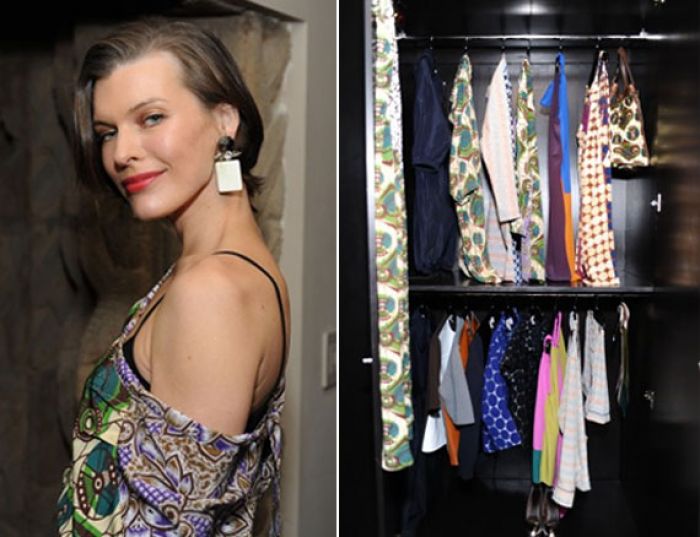 It was a night to remember this past Friday as fashion insiders (including yours truly!) from all over the globe flocked to Los Feliz to celebrate the much-anticipated Marni for H&M collection, which hits around 260 stores worldwide and online on March 8.


The star-studded soiree, which took place at the immaculate Sowden House designed by Frank Lloyd Wright, was hosted by Sofia Coppola, Consuelo Castiglioni and Margareta Van Den Bosch and drew the likes of Drew Barrymore, Mel Gibson, Freida Pinto, Jessica Chastain, Andrea Riseborough, Shirley Manson, Rashida Jones, Milla Jovovich, Winona Ryder, Rose McGowan, Jaime King, Anton Yelchin, Jayma Mays and more.

The majestic venue set the mood for the evening, as industry elite toasted the new designer collaboration (the full line, including accessories, menswear, jewelry, footwear and more was available to preview in a makeshift closet at the event) and celebrated to the sounds of Bryan Ferry, who performed a memorable mini concert under the stars.

From brilliant African tribal prints, flowing silk dresses, chunky wooden platform heels, colorful over-the-top baubles and chic little jackets, the playful women's line whet our fashion appetites considerably; and we're not the only ones. A-listers donned the colorful garb, experimented with personal touches to add a twist and proved that no matter your personal style, there was certainly something in the collection for everyone.

"It's been an inspiring night, surrounded by a perfect setting and a great crowd. L.A. encapsulated the dream! It is not long before Marni at H&M is in the stores, and I am happy to share these magical moments with everybody," smiled Castiglioni, reflecting on the evening.