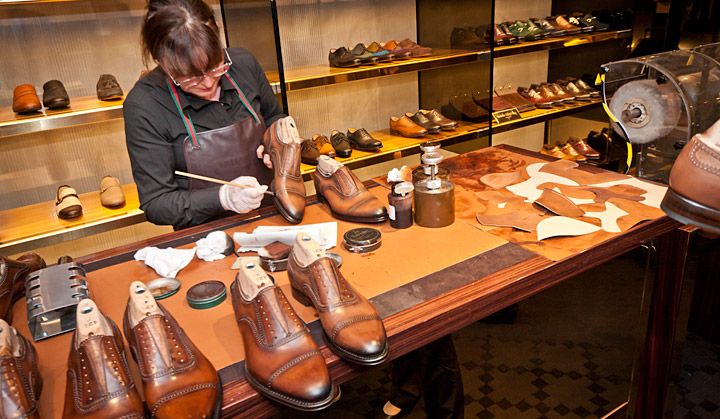 Photo Courtesy of Gucci
With a pedigree that dates back to the 20s, Gucci has long been known as a brand of fine Italian craftsmanship. Over the years, the House of Gucci has continued to expand its empire, becoming one of the most widely recognized names in both designer fashion and luxury goods.
In an effort to showcase the brand's rich heritage and skilled craftsmanship, the Florentine brand established the Gucci Artisan Corner. In 2009, Gucci's most skilled artisans began traveling the world so that customers could witness firsthand the meticulous detail of its leather. The Gucci Artisan Corner had initially limited its presentations to the art of handbag design, but has recently expanded its scope to include the intricate process involved in the production and design of its signature men's shoes.
Visit
Gucci.com
to find a complete list of Gucci Artisan Corner retail events.