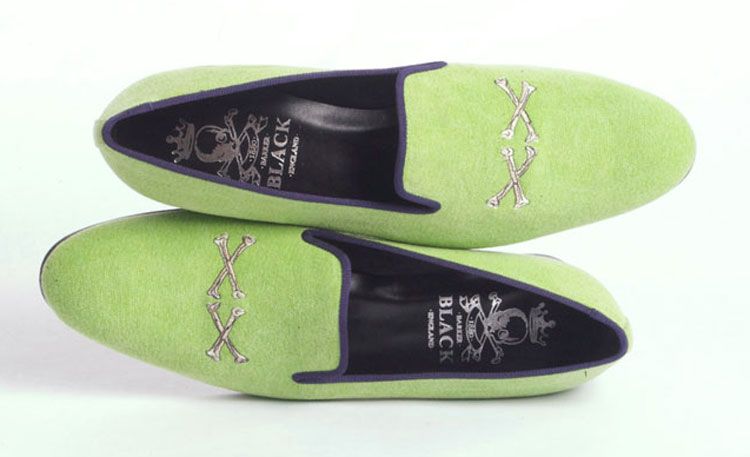 Photo Courtesy of Barker Black
If you're on the search for
luxury men's shoes
, look no further than Barker Black. The English footwear brand originated from the shoe company Barker, which was established in 1880 by Arthur Black. After launching in 2005 as Barker Black, the brand has relished in the success that Barker laid the foundation for over a century ago— it appeared in the premiere issue of
Men's Vogue
in 2005 and was chosen by
GQ Magazine
as one of the "best new designers in America" in 2007.
Barker Black prides itself on using classic techniques in the design elements to make updated, more modern versions of a timeless men's shoe. These shoes start at $550 to over $1,000 a pair for their quality, bench-made handwork. After all, it's been said that good English footwear should outlast an English car, and creative director Derrick Miller takes that saying seriously. It's for that reason that Miller is adamant on putting a more luxurious spin on extremely well-made, timeless shoes; not to mention providing more options for his consumer demographic— the brand's collections consist of boots, lace-ups, slip-ons, sneakers, and most recently, a few summer essentials.
The summer collection includes the Espadrille Summer Sandal, which slides on in a thong style, and the Bone Slippers, which come in fun colors to celebrate the season. The brand also puts a spin on their sneaker line by releasing Hi-Top Sneakers for summer, which feature black ponyhair and a silver cervo. Like all Barker Black shoes, they sport the signature skull and crossbones logo, which comes from the 17th Century Lancers, once England's best-dressed regiment. Faithful to its English heritage, all of the brand's shoes are named after Lancer officers.
Barker Black also offers made-to-order services where, for an additional 20 percent surcharge, customers can choose from a list of skins in the store's leather book, or swap different styles and shapes shown in the store. A line of accessories is also available for the fashionable gentleman, including ties, pocket squares, and bow ties.
To view the full collection, visit
BarkerBlack.com.