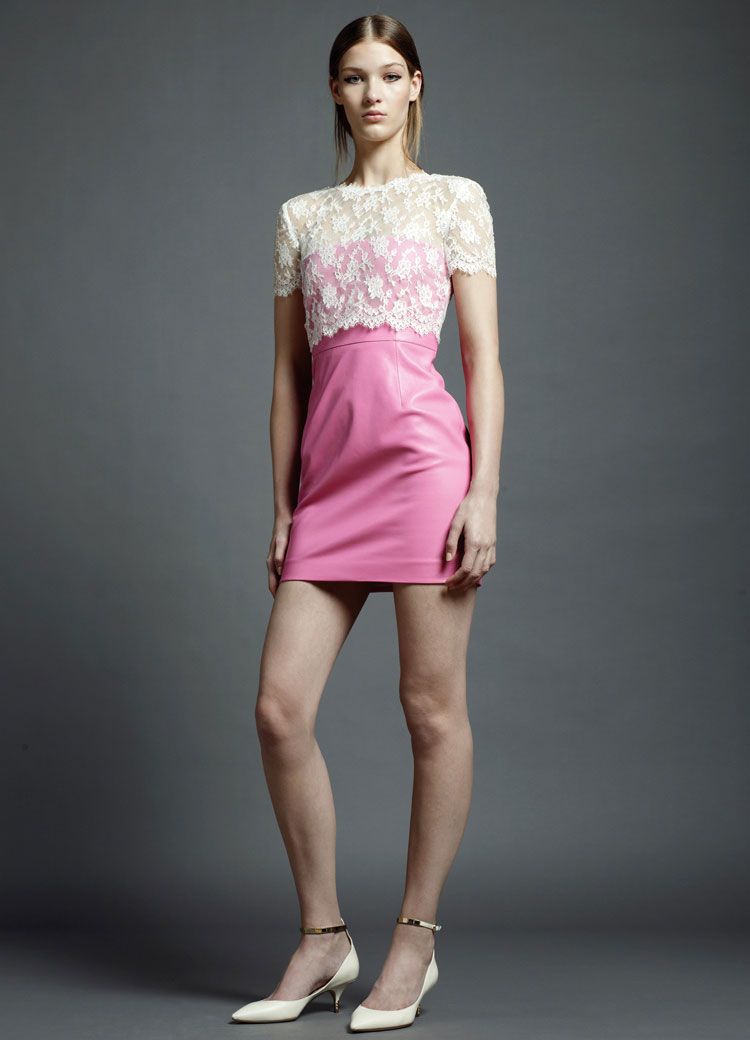 Photo Courtesy of Valentino
There is one
luxury fashion
trend that has been around for hundreds of years and seems to never go out of style. Popular since the 15th Century, lace is and always has been a treasured decorative element due to its delicate workmanship and airy patterns— which is why it's usually reserved for formal wear, bridal fashion, and elegant accents. But this season, we saw lace make a comeback in both evening wear
and
ready-to-wear, as both an accent and a main attraction. And if there's one thing we can say after watching the Spring 2013 shows, it's that lace is here to stay.
Roberto Cavalli
The majority of Roberto Cavalli's collection was graced with lace— if not making up the body of main pieces like tailored slacks and just-below-the-knee cocktail dresses, lace still made an appearance in accents like laser-cut leather embroidered in patterns to look like the delicate material. The lace is finer and more sheer in garments like elegant gowns and tunics, but is heavier in pieces like a slack, blouse and jacket ensemble that uses the material throughout. Needless to say, Cavalli fans have a lot to look forward to this spring.
Photo Courtesy of Cavalli
Valentino
Valentino was another voice for lace this season— while white versions made a few appearances in the form of accents and other playful motifs, the designer did stray away from traditional white in his larger uses of the material and instead opted for black and an enchanting emerald green in several of his designs. If one statement can be made about Valentino's spring collection, it's that it is
textured
and reminds us of crisp, sunny seasons in Palm Beach or the Amalfi Coast.
Photo Courtesy of Valentino
Saint Laurent
If lace is your thing, then Hedi Slimane is your man. His first collection for Saint Laurent featured the material heavily, from sheer, cape-sleeved blouses to the ruffles on multi-layered gowns to full-bodied floor-sweepers (with thigh-high slits, of course.) It's hard to say that Slimane's use of the material was as prevalent as say, Cavalli's— his collection serves as a melting pot of all fabrics from leather to silk— but where he did choose to incorporate lace, he did so tastefully to give wearers a mysterious, elegant look.
Photo Courtesy of Saint Laurent