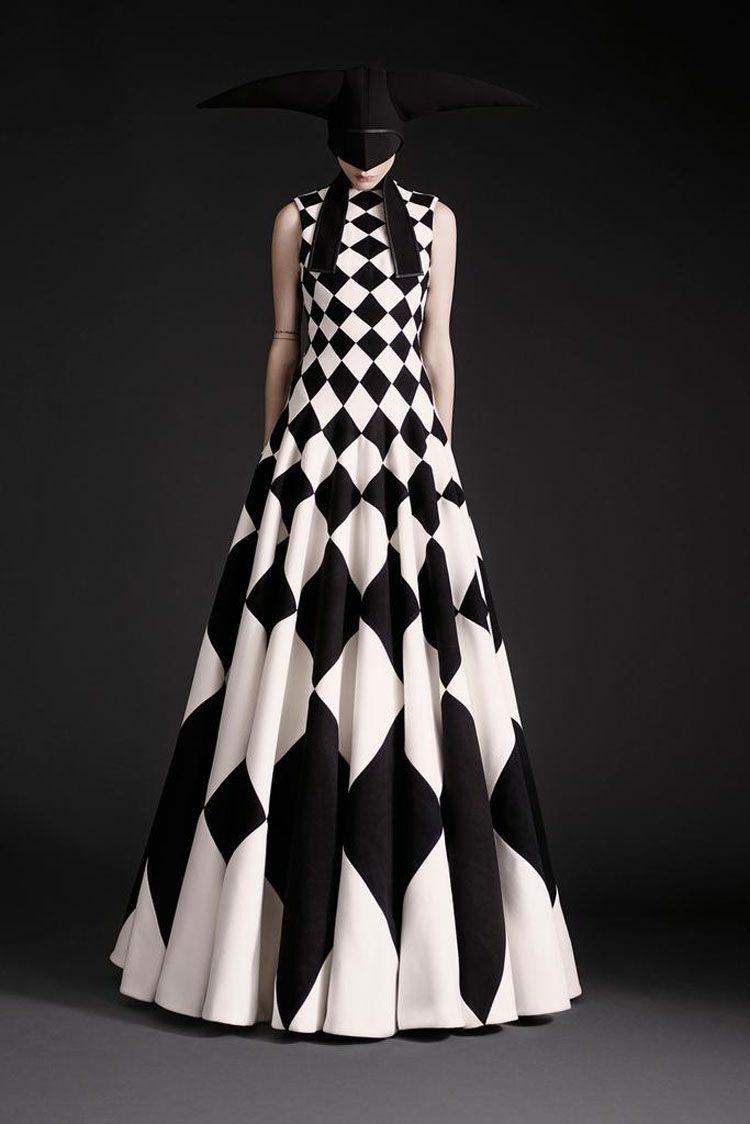 Photos Courtesy of Gareth Pugh
Paris Fashion Week is the time when we see some of the most beautiful and creative designs during the entire month, and Gareth Pugh is right at the top of our must-see list. One of the most avant-garde ready-to-wear collections, Pugh decided forgo the runway this season and instead chose to present his Spring 2015 collection in his Parisian showroom. What he showed was a collection that very much spoke to his design aesthetic with abstract shapes, silhouettes and layers that would make anyone get lost in the yards of fabric, but also paired each set of looks with one very wearable piece making it a perfect blend of art and functionality.
Drawing inspiration from fairy tales, Pugh collaborated with Simon Costin from the Museum of British Folklore to be sure that the designs were correct and his modern day translations drew from the original imagery. And the collection reflects these tales quite a bit; from scarecrow straw hats to a replica of the Celtic Obby Osses, a type of stylized horse used at the Padstow Obby Oss Festival, the collection is a twisted take on ancient folklore that Pugh translated beautifully into ready-to-wear. (Well, with Pugh we use the term loosely.)
His structure and silhouettes, some of the best attributes of Pugh's collections, were slimmer and lankier than last season and drew the eyes vertically on each look with hanging rope, shredded fabric and elongated lengths with sleeves and pants dropping past the ends of fingertips and shoes. The collection combined both finely tailored and intentionally deconstructed looks that were surprisingly wearable considering the designer. Expert draping and placement allowed even the most unstructured of looks to come across as luxurious.
While the collection was an overall success, there were a few pieces that stood out as the jewels of the line including a set of black and white, angular wrap-top dresses, a simple cloaked ballgown, burlap dresses (that indeed looked like they were plucked from the pages from a fairy tale) and a checkered black and white gown that would have looked at home in the Queen of Hearts' wardrobe or an Alexander McQueen runway. While we normally love Pugh for his creativity and museum-worthy designs, a few of these might actually end up in our closet next spring.