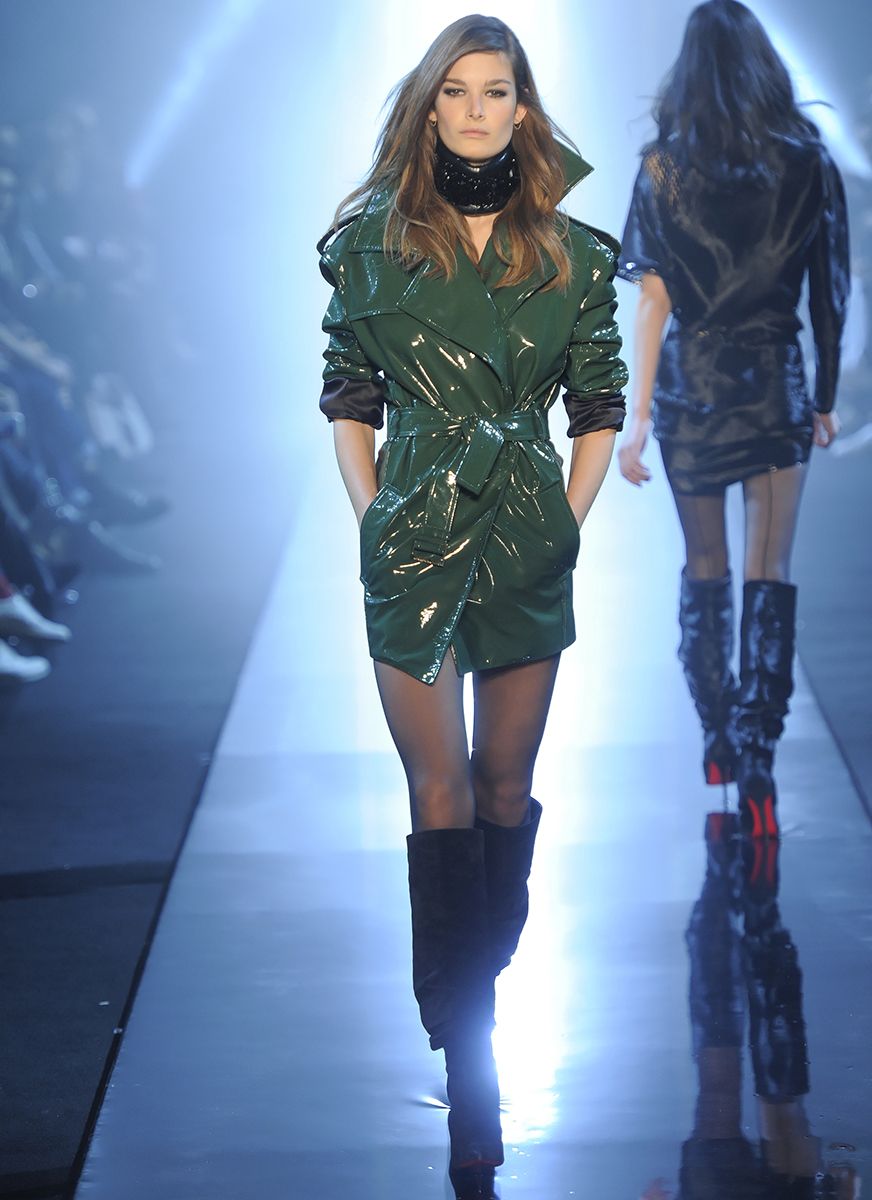 Photos Credit: Alexandre Vauthier
In December Alexandre Vauthier was elected a member of the Chambre Syndicate, and is now an officially-recognized haute couture designer. Congratulations are in order as he joins the fashion elite in what is arguably one of the most prestigious positions in the industry. And yesterday's presentation was an opportunity for him to demonstrate exactly how he earned his new title. Showing a dark line of pop star-worthy pieces, his Spring 2014 couture collection was replete with pony, eel and alligator leather that showed the craftsmanship of a true couture atelier. Of course, there's almost no need for all the pomp and circumstance of a new title when divas like Rihanna, Heidi Klum, Kim Kardashian and Beyoncé have you on speed dial.
Designing for his celebrity fans rather than his average client (on second thought they are undoubtedly one in the same), he focused on luxurious materials and textures, allowing the cut and depth of each to take center stage. Brushed suede, patent leather, silk and satin were prevalent in the collection, but it was the exotic skins that stood out like a calling card on the black, navy and green-hued runway. His fabric manipulation was impeccable in both structured garments and draped gowns—pieces rose and fell with every model allowing even the simplest designs to move like a dream.
Embellished designs paired with just enough skin were what made this collection work so well. It was sexy, but not erotic; it was edgy, but not ferocious. Vauthier's collection was fortunate enough to find a comfortable balance between intriguing and trashy. Banded bustiers and crisscross cutouts were reminiscent of Versace without venturing too far into Donatella's territory, while layered black ensembles gave off a seductive darkness that was entirely Vauthier's. Rather than show the talent of the couturier through textiles alone, evening looks dazzled in crystal embroidery where it was clear weeks, if not months of work, went into embellished mini-dresses, gowns and Beyoncé-worthy hot pants.