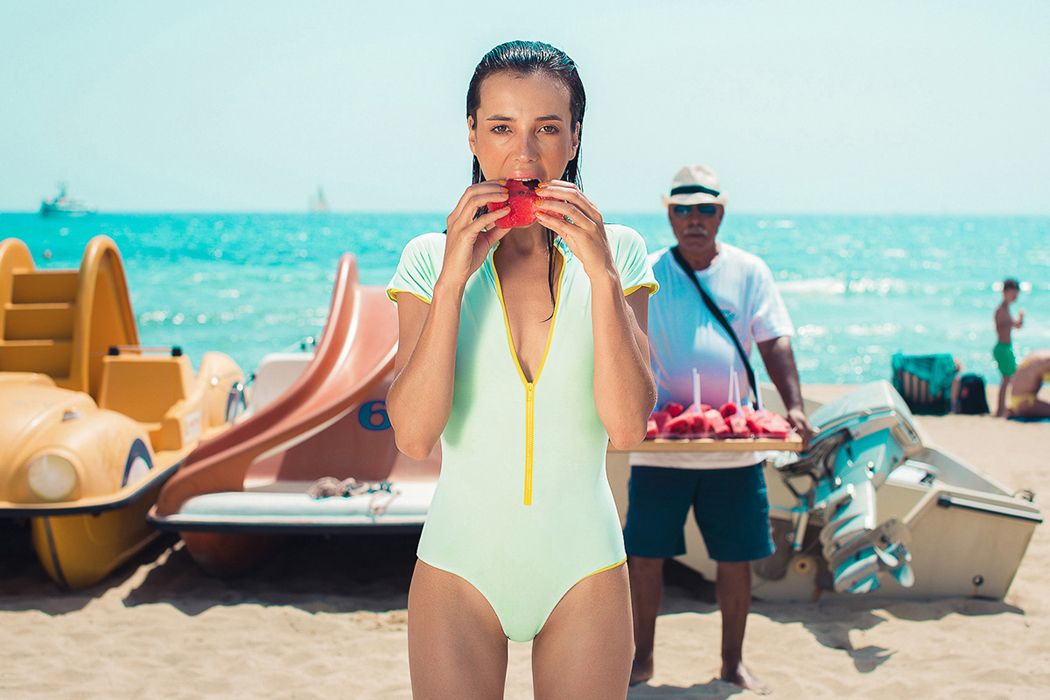 Photos Credit: Albertine
Why is it that the French always get it right? From their food to their fashion, everything that comes from France is always chic, refined and sort of perfect. Looking at Albertine's swimwear collection, we can't help but find ourselves craving that sense of it-ness, that tousled, sun-streaked hair and the scent of tropical sunscreen oil.
Born in 2008 in the idyllic South West France, the brand was founded by two sisters, Anémone and Caroline Anthon, who wanted to create a brand for the playful, eye-catching and confident beach-lover. They called it Albertine. As soon as the label came out, their unique outlook on swimwear and outgoing luxury pieces attracted the press, global fashion mavens and celebrities.
Growing up in their grandfather's corsetry workshop, their quirky and feminine upbringing is reflected in their collection, with swimsuits expertly crafted to a svelte silhouette. Cuts are kept simple and flattering, but vibrant prints and colorful patterns ensure that the wearer is standing out in the beach—for all the right reasons.
What we love best about the line is that it works with every woman's personal style. Feeling romantic? Pick a demure bandeau top or a frilly itsy-bitsy bikini. Ready to unleash that inner, glamorous goddess? Opt for a bold, leopard-print bustier. But what Albertine is most famous for is their exquisite photo prints. If you fancy paying homage to wherever you're traveling to (or whichever beachside town you hail from), you're in luck because for the SS15 collection, Albertine has captured images of the famous seasides of Biarritz, Venice Beach and the picturesque village of St Tropez.
Any luxury lover knows that the devil is in the detail and the sisters know this well—every piece has a little surprise. A bow on the hip, a ruffle across a back strap or a zip down the front of a swimsuit to tease other beach goers and poolside loungers. And with the added cool-factor of beach landscapes and Saint-Tropez rooftop prints, you'll be tempted to wear the swimsuits on the journey back. Here's hoping we don't shock the guys in customs.
Albertine is available online and priced from €135-€208 (approx. $145-$233).