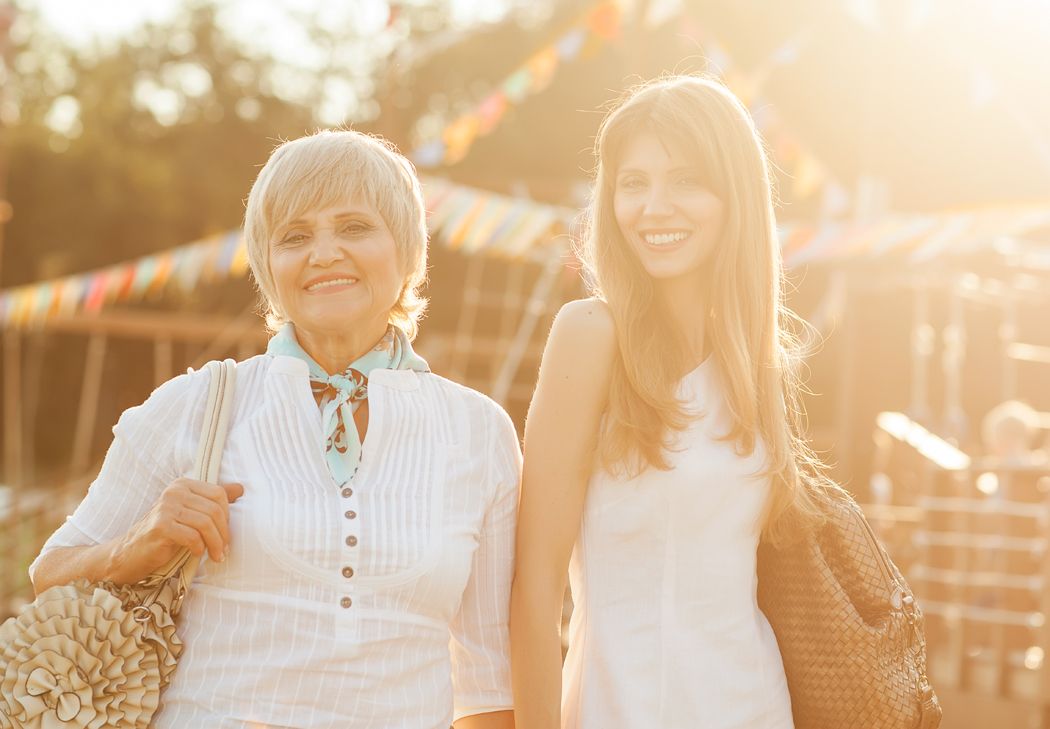 Photo Courtesy of Shutterstock
We have to admit, growing up, we weren't perfect angels. And our moms probably put up with way more of our shenanigans than any sane person should—so now it's time to pay her back with something a little nicer than flowers and a Mother's Day card. That is—it would be if you had remembered Mother's Day a week ago. At this point your last hope is Amazon Prime, right? Not even close. We've put together a list of some of the most amazing and surprising last minute gifts for your style-savvy mom so you can totally ditch the flowers this year.
Photo Courtesy of Shutterstock
Personal Stylist
Sure, we know your mom is on the ball when it comes to personal style, but we're pretty sure she'd love a little one-on-one time with her very own stylist. Mom can schedule an appointment that's convenient for her and a stylist can work with her on a variety of projects—from something as small as finding the perfect little black dress to overhauling the entire closet. If mom has been complaining that her wardrobe has been a little stunted lately, or she doesn't have a thing to wear (we've all been there) this might be the perfect present for Mother's Day.
Photo Courtesy of Shutterstock
Closet Remodel
Speaking of closets, it might be time for mom's to get a little refresh, and now you can give her the Pinterest-worthy room she's always dreamed of. Sneak some quick closet measurements before the big day and after brunch head over to the nearest showroom to let her design something that's custom-suited to her wardrobe. More drawers for her extensive jewelry collection, higher bars for all her party dresses or even built-in hat stands for her Derby toppers can make your mom feel like a princess, even in her own closet.
Photo Credit: Glossybox
Subscription Services
No, we're not talking about a subscription to Vogue magazine (although we're pretty sure she'd like that too), we're talking about all the services that send monthly beauty or fashion boxes straight to your door. Whether she's a beauty-guru or style maven, you can subscribe to a service that's right for her. Beauty boxes, like Glossybox (one of our personal favorites), send a specially-curated selection of products from all over the world right to your front door. Fashion services take note of personal style and send over a selection of hand-picked pieces for moms to shop from every month.
Photo Courtesy of Beautified
In-Home Beauty Services
Yes, you could get your mom a gift card to her favorite spa, but that feels a little impersonal, no? Instead, book in-home services for you and mom on Mother's Day. You can opt for a massage or spa treatment for a low-key afternoon or schedule a blowout and makeover before you take her out for a celebratory dinner. And don't worry if your favorite stylists or therapists are already booked-up or not making house-calls that day, there are a number of popular apps that make ordering in-home, same-day services a breeze. Try favorites like Glamsquad, Nail Gypsy and Beautified, the latter of which also offers in-home fitness for yoga-loving moms.
Photo Credit: CFDA
Make a Donation
Mother's tend to be extraordinarily caring—it's what makes them great moms. Often times that kindness extends to a cause close to her heart, be it impoverished families in the area or endangered species on the other side of the globe. Make a donation in your mom's name to one of her favorite charities, and she'll be happy to know you're both helping to make the world a better place. If she doesn't have a favorite (or tends to give to almost everyone), there are a number of fashion charities that fight for everything from eco-friendly production to ethical treatment for factory workers. For example, the CFDA also runs Fashion Targets Breast Cancer to "raise public awareness and funds for the breast cancer cause," the Health Initiative, a program designed to educate, support and identify young women in the modeling industry who are at risk for eating disorders, the Fashion Manufacturing Initiative which was developed to "nurture, elevate and preserve garment production in New York City," and a number of scholarship programs which help to "nourish America design talent."