Photos Credit: Steven Klein/Dior
We've been waiting patiently for the release of Rihanna's Dior campaign since news first broke that she would be the new face of the French brand back in March. And all that waiting has been totally worth it. Starring in the new Secret Garden campaign, Rihanna is making waves not only because this marks her first foray into high fashion, but also because she's the first black woman to serve as the face of the brand. Way to break down those barriers, RiRi!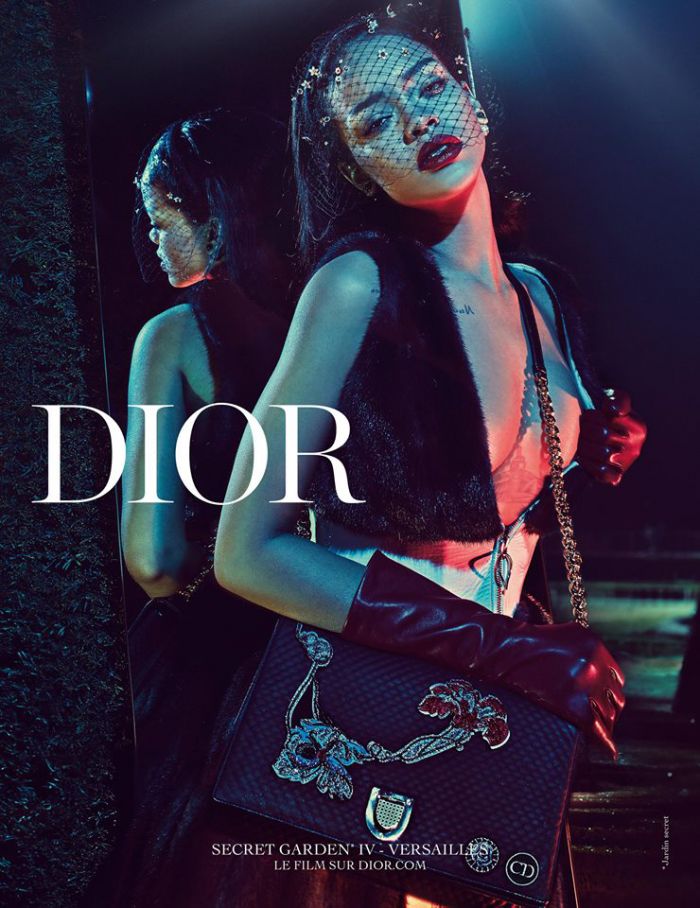 Photographed by Steven Klein, the campaign shows the singer posing in ready-to-wear, gowns and accessories from Dior's Esprit collection. Shot on location in Versailles, Rihanna makes even the French palace look totally badass as she lends her iconic edge to the dark and mysterious imagery in each photograph. One of the more risqué pictures features the singer posed topless in a strategically placed cropped, fur vest and handbag. Another shot of her running down through the Hall of Mirrors in a red ball gown lends some glamour to the campaign—this is still a Dior ad after all.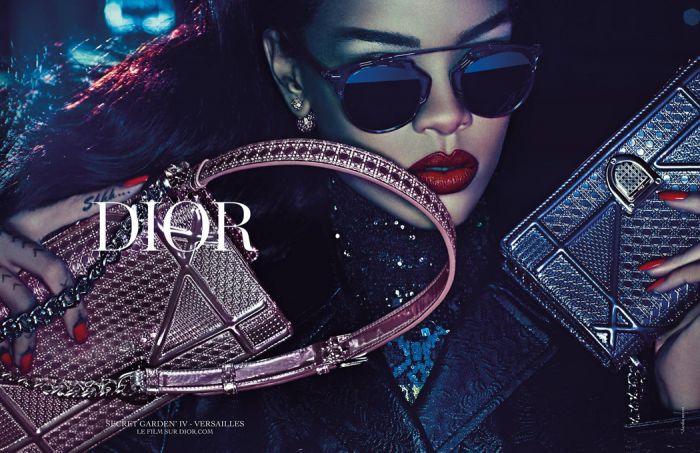 The campaign will also feature a short film shot by Inez and Vinoodh for the brand's Secret Garden series that will be released May 18. Until then we only have these awesome images and an (almost disappointing) 15-second sneak peek of Rihanna walking up a flight of stairs. Thankfully we only have to wait a few more days to see the full campaign.