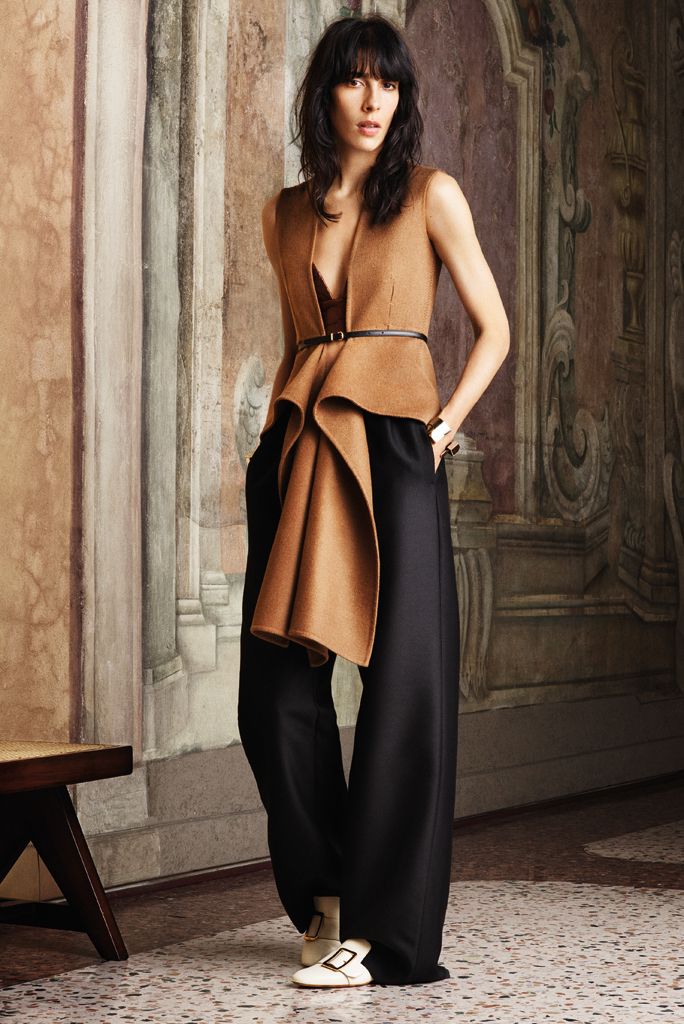 Photos Credit: Bally
Bally's line notes for their Spring/Summer 2016 collection at Milan Fashion Week explained that the theme was "an encounter between minimalism and the sumptuous style of an impeccably groomed eccentric." And we can kind of see where they're coming from. The collection at first glance seems simple, filled with great basics like A-line dresses and wide-leg pants, but dresses are filled with unique cutouts, pants are cropped for on-trend lengths and even jackets are given unique structural additions or silhouettes.
The brand's design director, Pablo Coppola, created the ready-to-wear collection as a way to complement the accessories that the label is so well known for. "The clothes are a really nice vehicle to explain and give a mood to the bags," he explained during the presentation. "I need them for the ad campaign, for the look book. They're like a great excuse." But if the ready-to-wear is just an afterthought or background on which to display the brand's accessories, it doesn't feel like it. They're well executed and have a structure that allows them to transcend from backdrop to collection forerunner.
Standout pieces include an ivory square lapel blazer fastened with a hardware clip; a cream-colored, silk, floor-length maxi dress with thigh-high side splits; a cashmere vest with a double-folded origami-style front; a multi-colored, wrap-waisted, cow-print coat fastened with a hot pink belt; and a line of ankle-length, straight-lined coats. Some of these exceptional pieces even overshadowed the accessories which included a line of buckled loafers, buckled hobo bags, fold-over clutches and quilted shoulder bags.