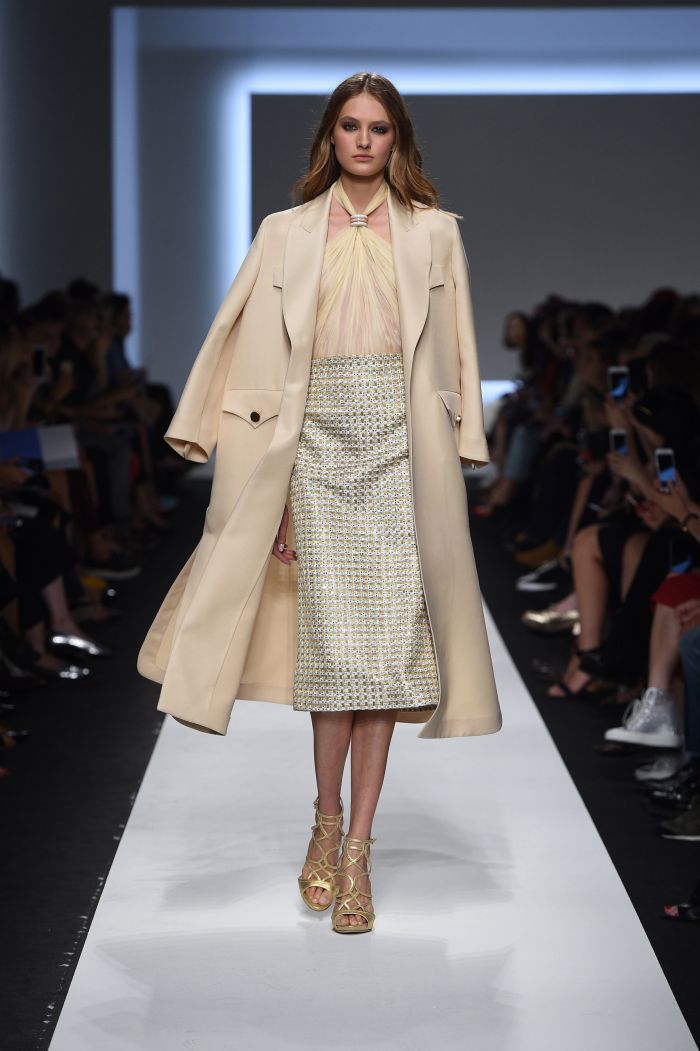 Photos Credit: Ermanno Scervino
Ermanno Scervino brought his usual lineup of feminine and romantic pieces to the runway for Milan Fashion Week, but this season, he shook things up with a sportier silhouette and masculine touches. Sending a lineup of delicate pieces down the runway, his collection seemed stronger and more decisive than before. While it felt like a detour from his normal aesthetic, it was welcomed as a fresh new way of looking at his traditionally more ladylike pieces.
While the collection was given a decidedly masculine twist with straight cuts and oversized pieces, the use of feminine fabrics like lace, jacquard and laser-cut canvas kept the collection from veering too far in any one direction. Gowns were layered in chiffon and organza, and jacquard floral motifs were accented with macramé. Everything from sporty slip dresses to sensual evening gowns were sent down the runway, but it felt cohesive and intentional.
As Scervino is known for dressing the most feminine and elegant of women, this sporty collection could have ostracized his die-hard fans, but instead, added to his aesthetic, making his pieces seem more modern and youthful. It was a risky move, but it worked. Collection favorites included a double-breasted floor-length coat, a series of macramé dresses and a two-piece lace and organza evening gown. Unfortunately, the military-style jumpsuits may have missed the mark.