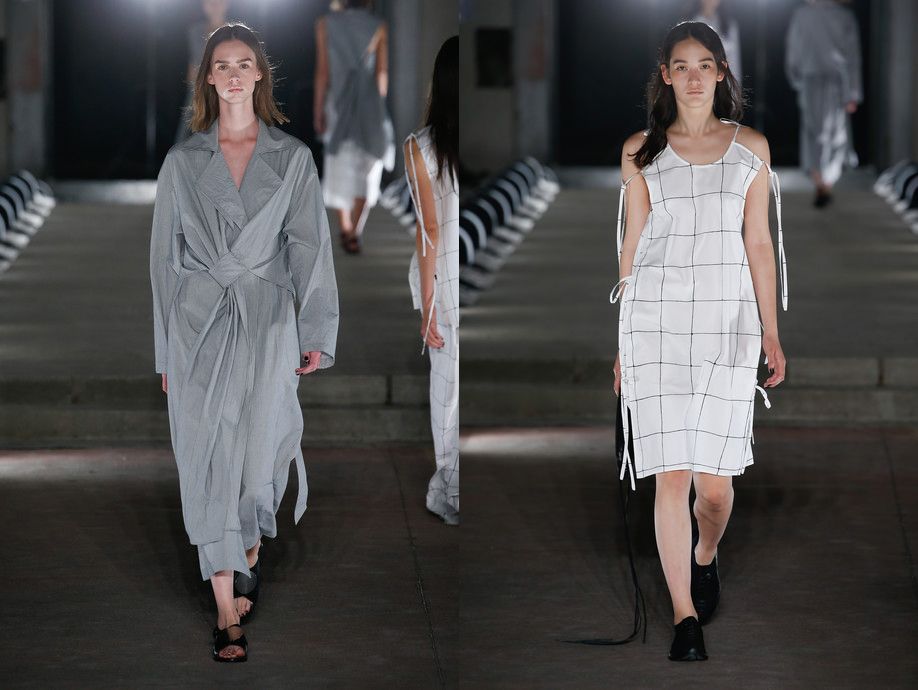 Photos Credit: Damir Doma
Sunday during Milan Fashion Week, Damir Doma held his Spring/Summer 2015 ready-to-wear show. The collection, inspired by the work of Spanish sculptor, painter and art theorist Antoni Tàpies, played off the idea of his works through sculptural designs and a palette of neutral colors. While many of the designs were off-putting at first glance due to added fringe, volume or accessories, it quickly became clear the intention of the collection was not to design something immediately wearable, but to create something more akin to an art form.
This season's collection was Damir Dorma's first woman's line since relocating his brand to Milan. By moving closer to his manufacturers, he felt his designs improved as he was able to be more hands-on with the process and physically show the craftsmen what he was looking for. "I don't like to work flat in sketches," he told WWD. "I mean, I'm a fashion designer, but I always like to work with my hands, to drape on the body, on the bust. To be here really allows me to do this again, and I think it's very visible in this collection."
Models walked down the runway in voluminous fabrics and designs—proof that Dorma's hands-on approach was effective. Shirts twisted and tied gracefully at the waist, dress straps cascaded over shoulders and fringe-cut hemlines bounced playfully with each strut. Cuts were sculptural and the silhouettes were well balanced between extreme structure and free-flowing lines. Even minimalistic pieces and oversized shapes were made to look feminine and delicate through a series of well-coordinated folds, knots and twists.