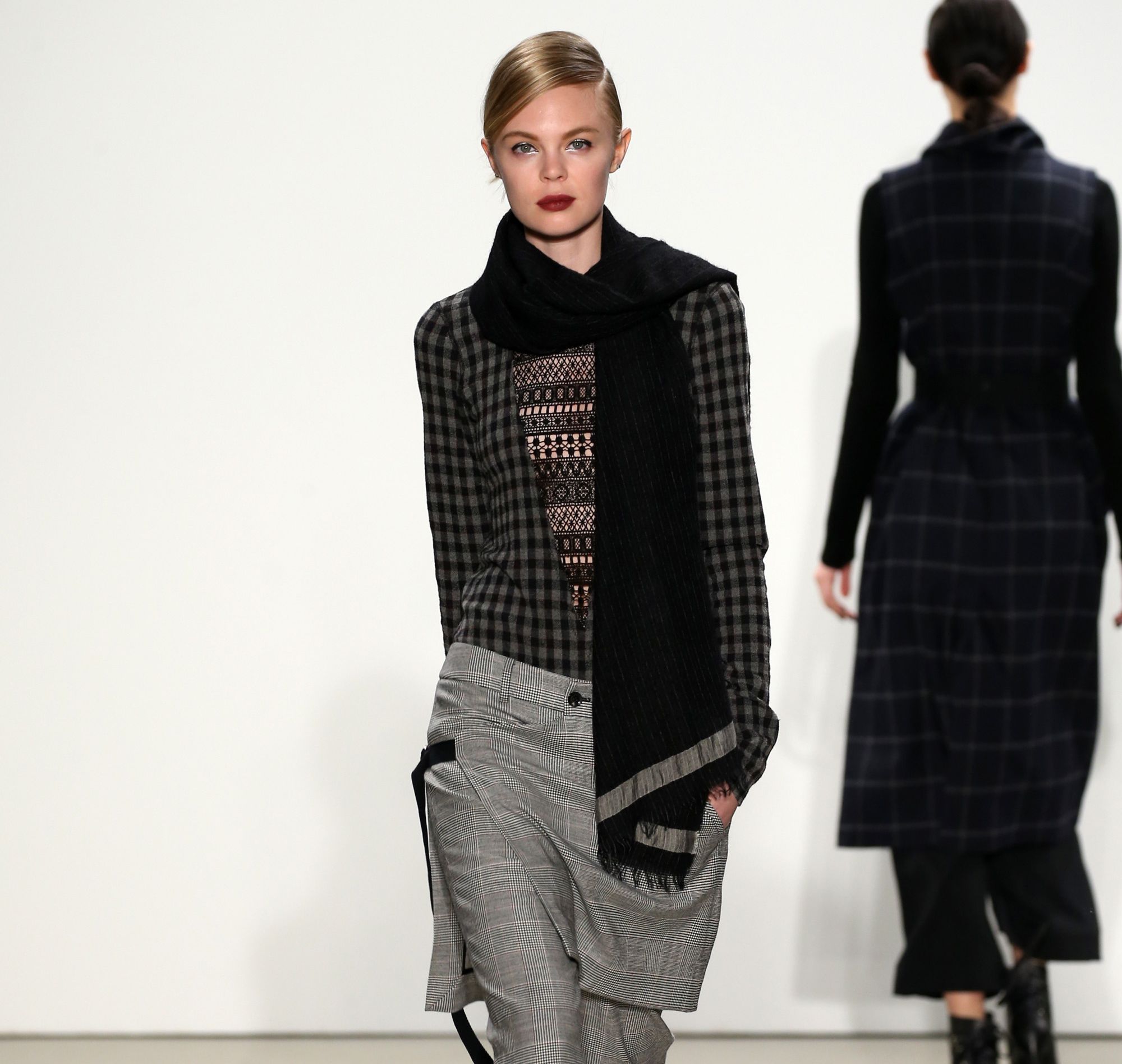 Photos Credit: Neilson Barnard/GettyImages.com/Marissa Webb
At previous stages in her career, Marissa Webb has designed for J Crew and Banana Republic, so she has a talent for understanding what the everyday woman is looking for in a wardrobe. This was visible in her Fall 2016 collection, a line of simplistic separates that were created for practicality rather than flair. This isn't to say the collection lacked appeal. On the contrary, most of the collection felt beautiful and stylish, but the streamlined, floor-length coats, windowpane plaid suits and chunky knit turtlenecks were intended for a more sophisticated palette.
Her first looks consisted of dark, well-tailored trousers, blazers and outerwear before slowly evolving into more delicate pieces like a series of chiffon dresses with Edwardian ruffles and layered lace frocks. Her outerwear stood out with a deep green army jacket, a series of faux fur cropped coats and knee-grazing, Italian bouclé wool overcoats.
The collection was easy and consistent, but Webb still played with proportions and texture to add character to each look. A white lace top was given more pronounced shoulders, leather, lace and faux fur were layered over each other to create depth; extra-wide cut trousers gave extra movement and shape to each model.