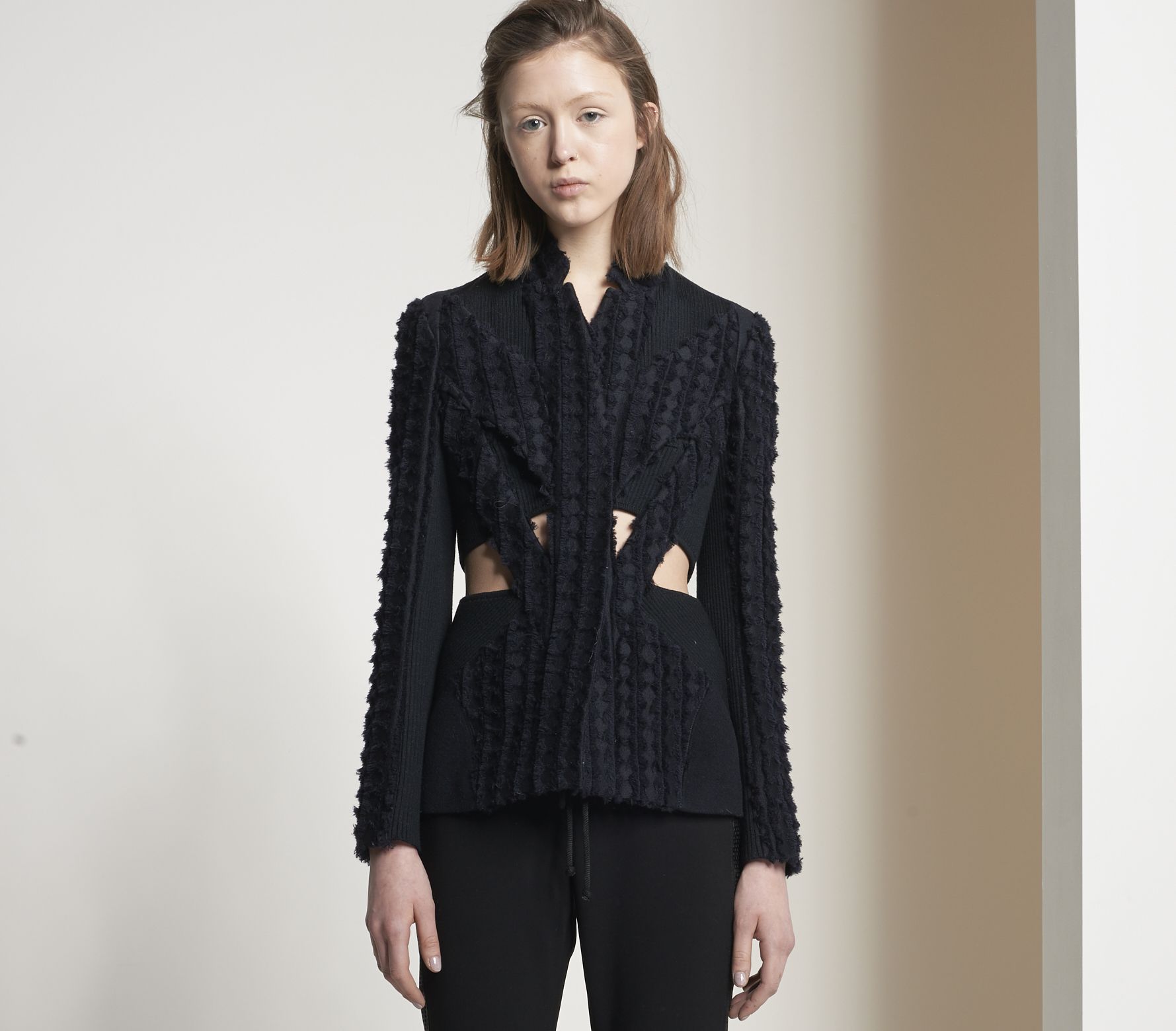 Photos Credit: O'2nd
For Fall 2016, O'2nd's brand director Minsoo Chung presented a line of ready-to-wear pieces lightly influenced by the Victorian era. Ruffles and puffs were added to the shoulders, while sweet lace collars gave overlooked basics a romantic upgrade. Antique touches were light handed, giving the collection a subtle vintage feel instead of a more blatant play on inspiration.
The overall effect may have been too subtle. Most of the looks in the collection range from simple slim-cut trousers to A-line dresses. For the most part there's not much depth or character, but a few stand out pieces included a high-shoulder, structural red overcoat; a thick, kimono-style, belted wrap coatdress; and a texturized black blazer with an elaborate cut-out center and overlapping straps. Had he developed these pieces into a full line, it would have felt more substantial.
Chung has a talent for elevating the everyday if one knows where to look. His expertise lies in the details of a collection—in spring it was his use of prints and fabrics, and in pre-fall it was stitching, raw edges and pleats. This season he used hand-crafted details like cutting and tying techniques to give added personality to a few key pieces.