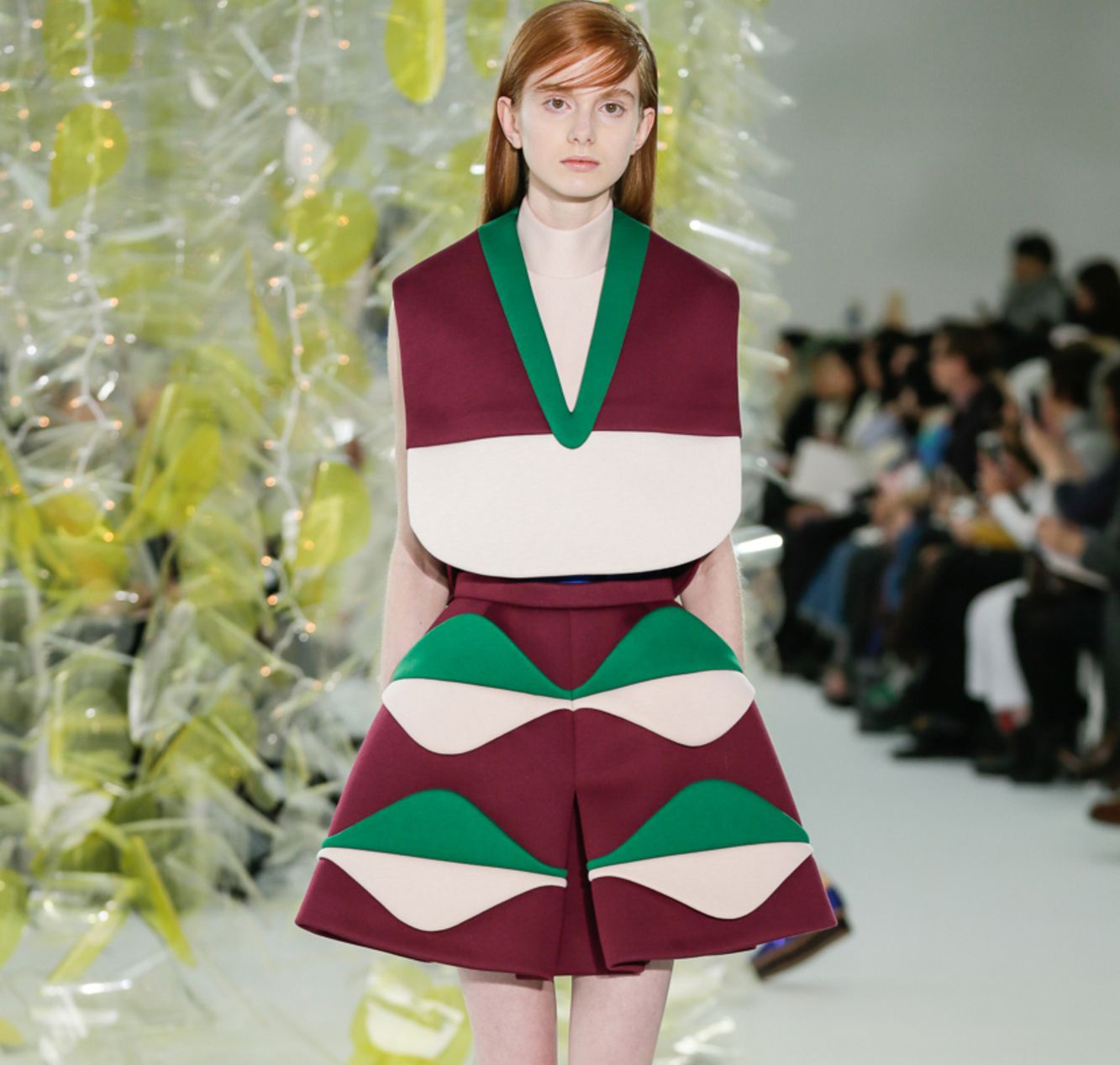 Photos Credit: Delpozo
At first glance, the Fall 2016 Delpozo runway seemed like just another beautifully imaginative rendition from creative director Josep Font. But this season the bright colors and floral detailing was inspired by the urban dystopia of Metropolis, the 1927 sci-fi film, and the dark digital illustrations of Daria Pertilli, an Italian artist whose surreal work focuses on women surrounded by nature.
The inspiration never felt too forced or literal. Silhouettes were sculptural—Font perhaps drawing from his background as an architect—and referenced the feminine shape and design of the silent film's robot, Maschinenmensch. Small details like geometric profiles, metallic fabrics and bra-like bustiers mimicked the automaton's build without losing any of its beauty.
As Metropolis was referenced in shape, the work of Pertilli was seen in texture. Almost every piece was detailed in some type of floral element, be it embroidery, a 3D appliqué or a jacquard print. Fabrics were paired in contrasting forms like jacquard and wool with silk and chiffon. It gave depth to the collection and made even some of the more architecturally jarring pieces feel soft and romantic.