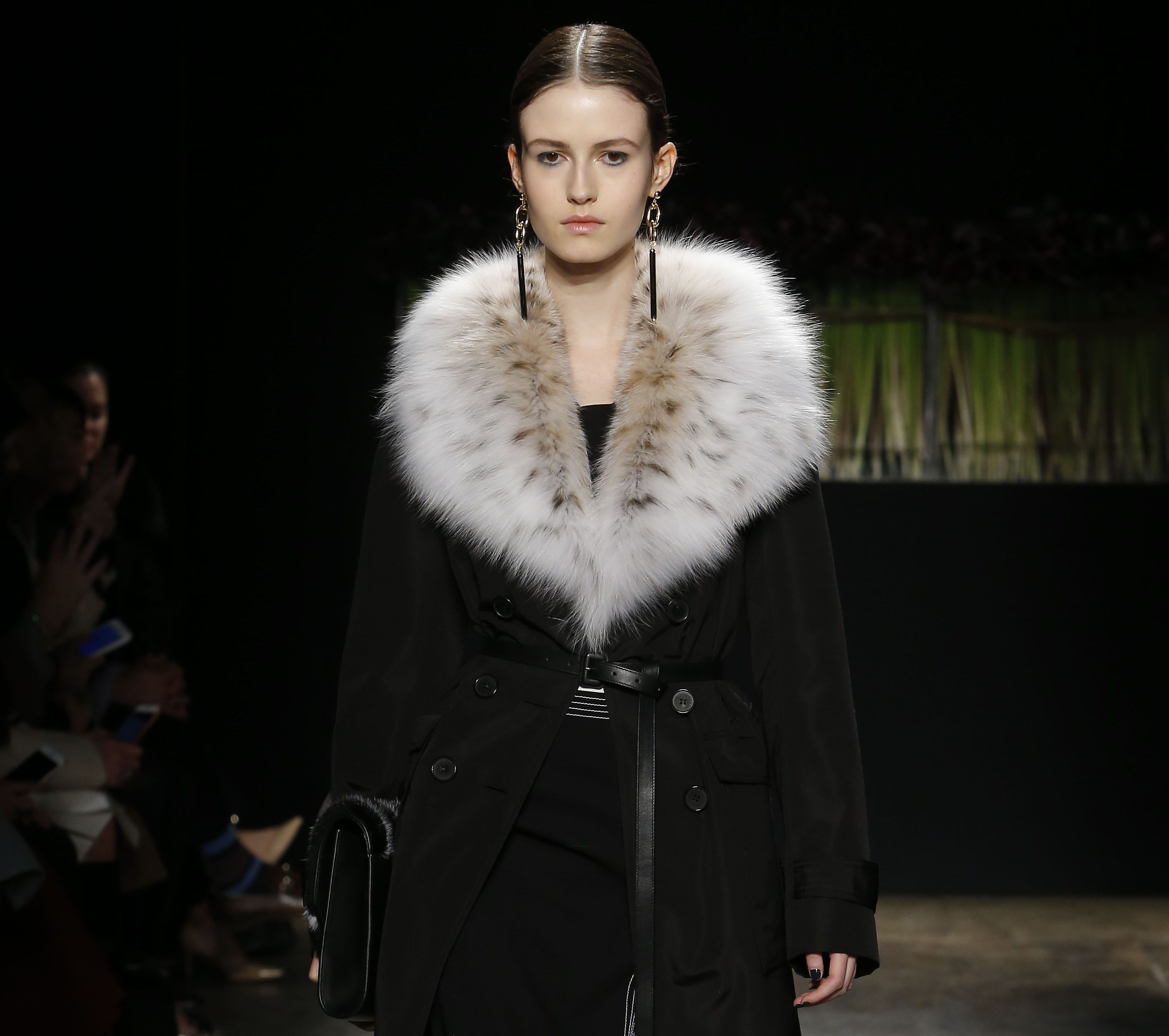 Photos Credit: J Mendel
Fur, embellishments and metallic fabrics might seem like an ultra-lush collection for most ready-to-wear lines, but for Gilles Mendel it's par for the course. For the Fall 2016 J. Mendel line, he chose to simplify his usual aesthetic and designed the silhouettes to be chic, effortless and uncomplicated—though the same can't be said for anything else in the collection.
Inspired by Sheila Metzner's soft-focus photographs and Tamara de Lempicka's Art Deco paintings, Mendel reworked their floral subjects into a design that would work for him, which meant lace embroidery, high-contrast prints and excessive beading—all done with a touch of new found restraint. For example, a red fur coat was accented with minimal electric blue lines on the outside, but the inner lining was done in a striking print of large calla lilies.
His attempt at simplicity was visible though his linear patterns on coats and dresses, the use of solid colors and monochromatic prints, and his use of texture to add drama and dimension. Colorful prints were used minimally or as an accent, and even some of his evening gowns used pleating and layers rather than embellishments to draw in the eye.