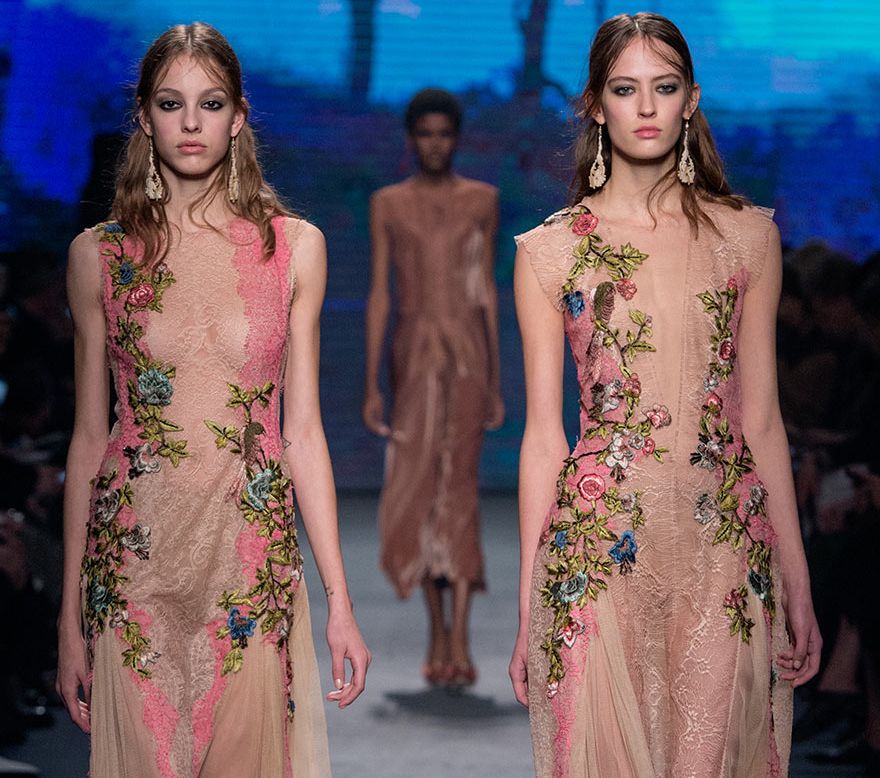 Photos Credit: Alberta Ferretti
As a designer who's known for her use of delicate fabrics like tulle, lace and silk, Alberta Ferretti took her feminine trope one step farther this season with a line of gowns and eveningwear inspired by the bedroom. Using the same aesthetics that make her line so popular with the red carpet crowd, she used pajamas, lingerie and undergarments to add a tasteful touch of romance to her Fall 2016 collection.
Velvet pajama sets, satin slip dresses and lacy evening wear looked as if it had been pulled straight from the boudoir. To keep the collection from looking too sweet, she offset most looks with materials often used in outerwear: PJ sets were topped with fur collars while sheer gowns were made modest with heavy wool overcoats. It felt convoluted when a design went too far in any one direction—bra tops and fur topped tweed coats felt intentional and complicated.
By using embroidery, fabric and texture to tell a story, she easily conveyed her original inspiration of "a world filtered by dreams, fantasies and aspirations." Most of the pieces were romantic with a touch of whimsy and even less everyday practicality, but that's exactly what we like about them.