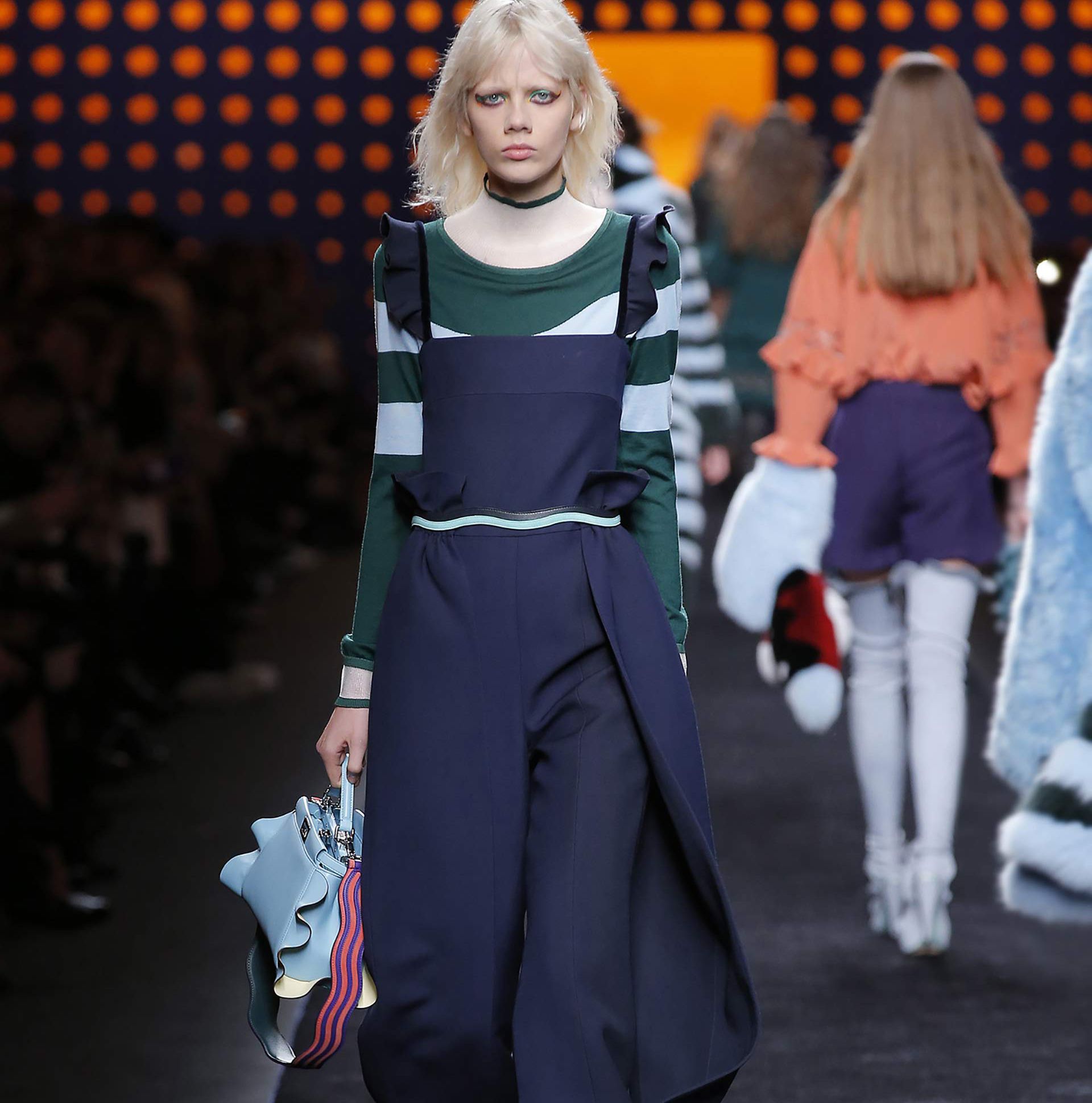 Photos Credit: Fendi
In a rare moment, the scientific and fashion community overlapped on the Fendi runway today when Karl Lagerfeld sent a collection of frills and ruffles down the catwalk. "They're not ruffles, they're waves," the designer corrected backstage before the show, making reference to electric and gravitational waves that he translated into an entire show of rippled fabric.
Each piece was drawn in by Lagerfeld's gravitational pull. Hemlines, collars, accessories and even shoes were finished in this playful texture. Models bounced down the runway in bright colors and beautifully conflicting shades, seemingly oblivious to their scientific origins. Clearly Silvia Venturini Fendi and Lagerfeld had fun when they created this collection—it didn't take itself too seriously even when it came to some of the more glamorous, but equally colorful, eveningwear.
Maybe it was the ruffles—oh, alright waves—that gave the collection such a youthful and iconic look, but this line will undoubtedly hit your Instagram feed and hit it hard. With such a strong and memorable inspiration, the accessories will scream Fendi without saying a word. Add to that fact that you can switch out the straps on these handbags for even more kooky colors and patterns, means there are endless ways to personalize your piece. We're calling it now, this collection is going to be one of the biggest must-haves of the season.