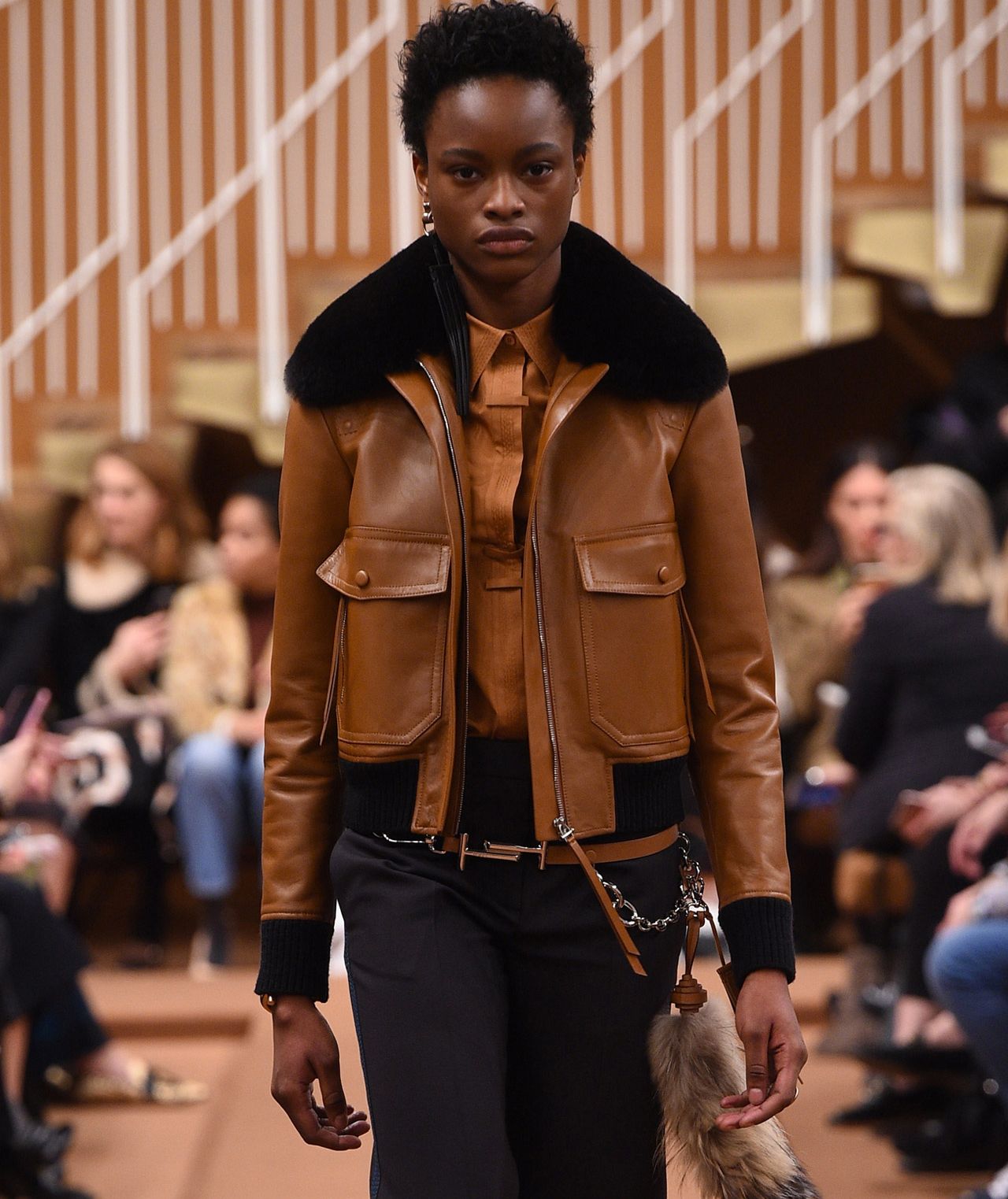 Photos Credit: Tod's
Before the show began, Tod's paid tribute to the artisans that hand-make their Italian leather pieces with an installation by performance artist Vanessa Beecroft. Karlie Kloss was lying on a wooden table as craftsmen sewed her into her cognac leather ensemble. Models surrounded her, draped in pieces of unfinished leather as if they were awaiting their turn on the table.
In a collection that was meant to focus on the artistry and craftsmanship of the brand, designer Alessandra Facchinetti presented a line of hand-stitched leathers in bright, but complementary colors. Bold patterns like tartans and geometric graphics were topped with fun details like fur collars, bow-tied scarfs, heavy chains and tassels. Visually, there was a lot going on in every look, but individual pieces stood out, like a series of knee-length pleated skirts and a gorgeous oxblood bomber topped in white fur.
There were times, however, when the attempt to showcase the brand's ability pushed the envelope too far. A copper, metallic leather slip dress with pleats, buckles, tassels, fur accessories and multi-colored stitching was a perfect example of overkill. To paraphrase one of our favorite movie lines: the designers were so preoccupied with whether or not they could, they didn't stop to think if they should.