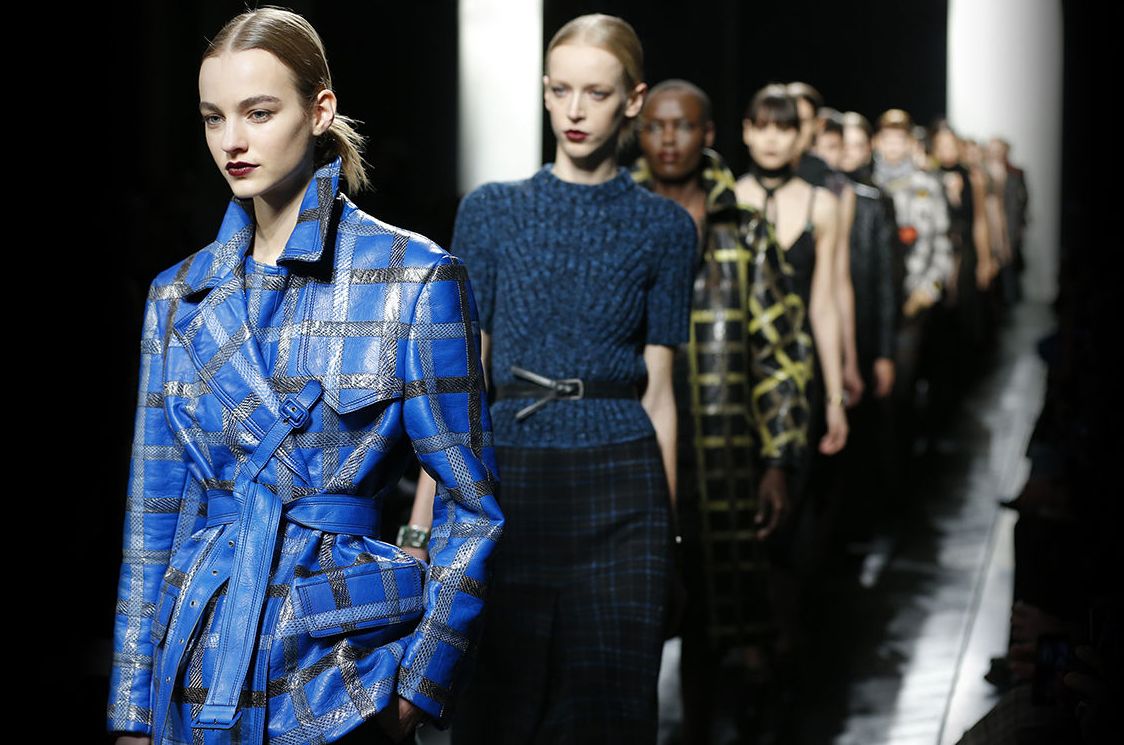 Photos Credit: Bottege Veneta
"I like it when effects are not so obvious," Tomas Maier said in his program notes. "Something that's usually very fancy doesn't need to be. It can be done differently." For his Fall 2016 Bottega Veneta line, the creative director opted to leave behind the idea of themes and inspiration, and create a collection that was beautiful in its simplicity. His work with fabric, patterns and cuts were polished, luxurious and decidedly effortless.
Focusing on modern sportswear in luxe fabrics, he sent cashmere, calf hair, tweeds and embroidery down the runway in a series of simple, but well-done basics. Nothing felt too intentional or eye-catching, it felt like an honest look at a sophisticated women's closet. He excelled in his outerwear with leopard-print calf-hair coats, tartan-topped jackets and checkered leather trench coats.
Reworking menswear for a women's closet, heavy wool jackets were given feminine touches like colorful fur collars and sparkly embroidered fabric. He elevated the everyday through texture and textiles, giving it a sophisticated look that most older women could easily add to their wardrobe. As the matured looks of supermodels like Jamie Bochert and Kendall Jenner suggest, a women needs to earn her stripes before reaching the level of maturity that Bottega Veneta brings.