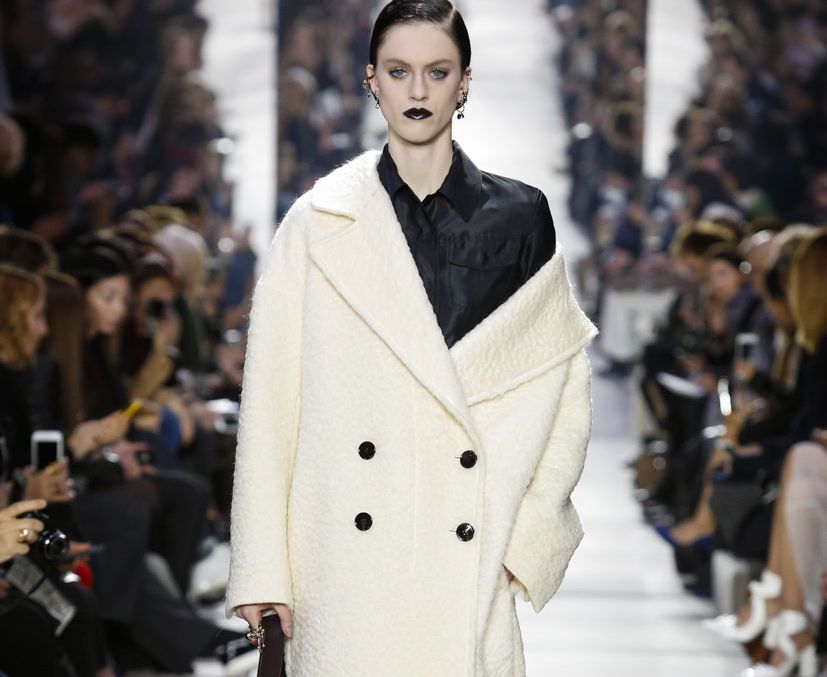 Photos Credit: Dior
So this is what Dior ready-to-wear looks like without the leadership of a creative director? After the departure of Raf Simons late last year, the Fall 2016 collection was led by Serge Ruffieux and Lucie Meier, who leaned on the signature looks of Simons as they went into Paris Fashion Week.
Maybe it was a lack of direction, but the collection wasn't particularly concise—pieces didn't seem to reference each other at all. Every now and then a repeating print or pattern would pop up, but it felt forced, intentionally used as a sash or collar in a last ditch effort to tie the collection together. In fact the only thing that felt consistent throughout the show—aside from the black lipstick—were the off-the-shoulder necklines which were found on dresses, coats and blouses.
To say it was a success would have been too optimistic, but to say it was a flop would be inaccurate. Despite lacking a feeling of uniformity, individual pieces stood out on their own as beautiful must-haves for your closet. Coat collars that were designed to fall down the shoulders brought a sultry femininity to outerwear. Dresses were given flippy skirts for added movement around the legs, and well-cut suiting added a fashionable edge to office basics.