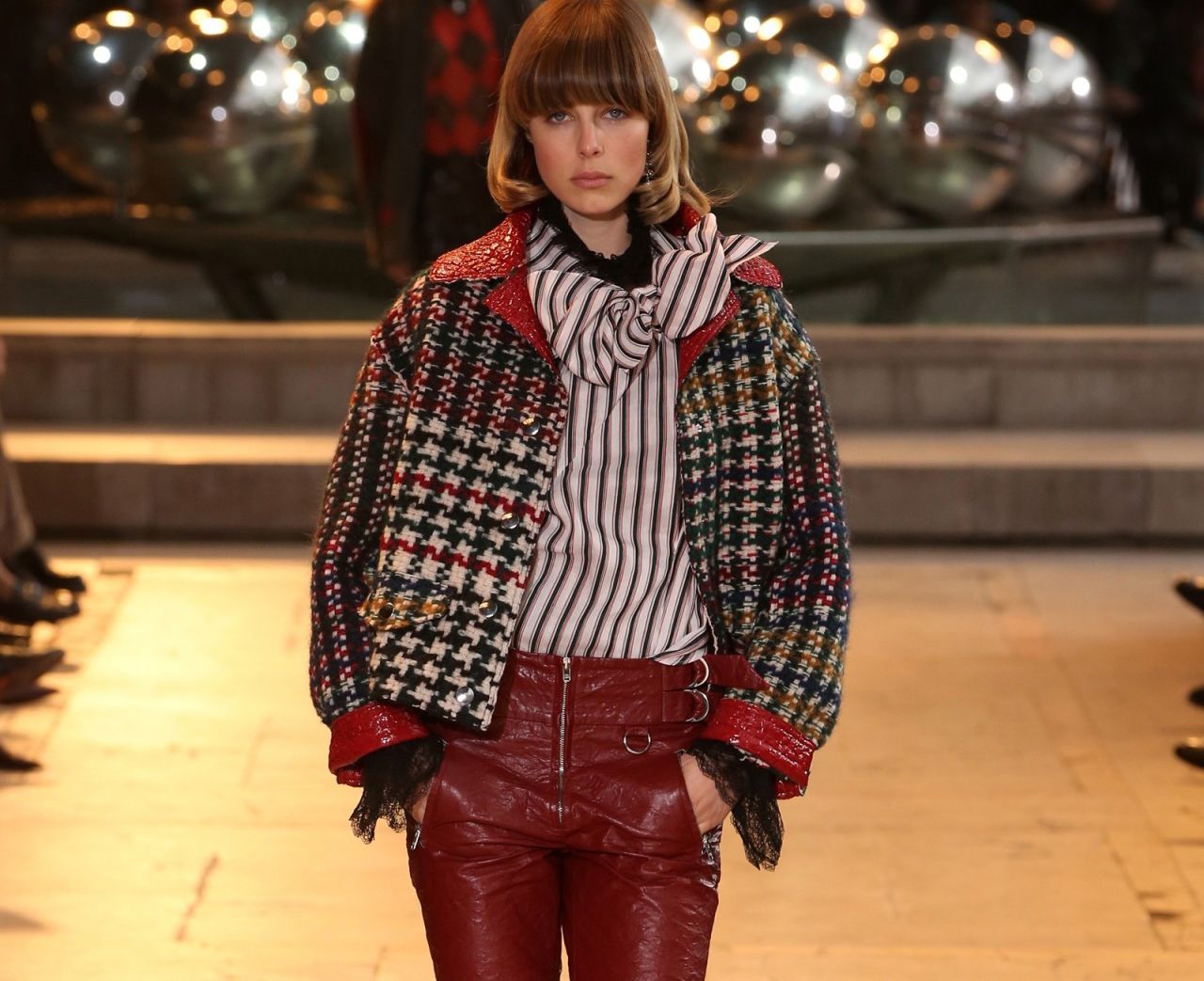 Photos Credit: Isabel Marant
Isabel Marant knows how to create approachable, wearable pieces. Things were no different on the Fall 2016 runway at Paris Fashion Week today when she sent out a feel-good collection of '80s-inspired collegiate wear. "It reminded me of this time in the mid-Eighties when we had a lot of fun," she told WWD backstage.
While most of us don't look back at the decade of leg warmers and parachute pants with a particular fondness, Marant compensated for it by offering up the absolute best of the past. One satin, bow-adorned jumpsuit in particular looked like it would have perfect for a '80s prom. Patent leather, angular shoulders, tunic-length tops and Madonna-style fishnets were all brought into the new millennium with updated cuts and styles.
Plaid, argyle and tartan was used consistently throughout the collection, paired smartly with her edgier pieces. Oversized chunky tweeds were worn over skintight leather minis and cable-knit tunics dropped over zebra-print trousers. The addition of fishnet socks, multi-buckle pointy-toe flats and menswear blazers almost shadowed the rock'n'roll schoolboy look that Hedi Slimane thrives on, but with the sweet, feminine edge that Marant does so well.