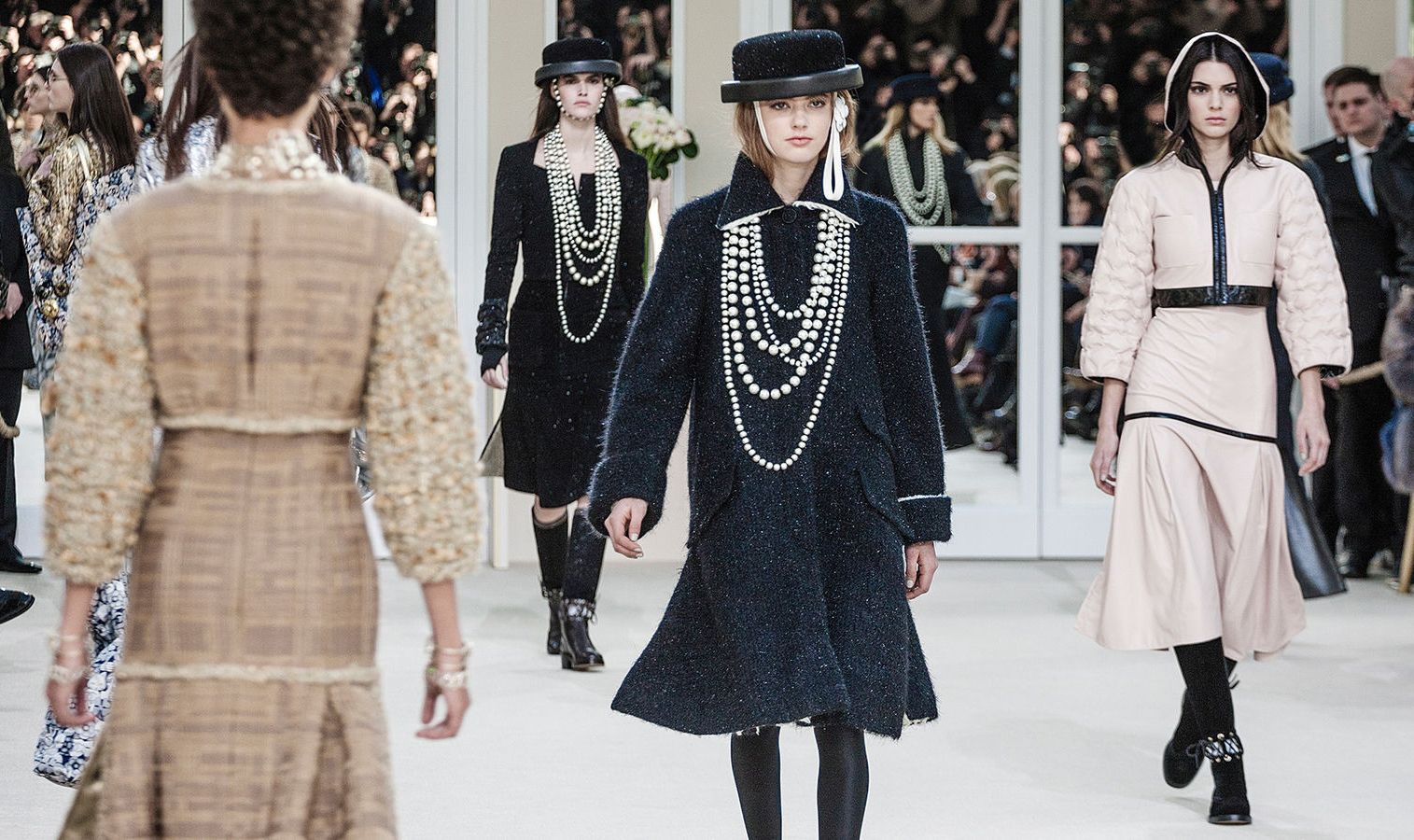 Photos Credit: Chanel
Karl Lagerfeld is known for putting on a theatrical presentation every season, which is probably why the Chanel Fall 2016 runway felt so surprising—or perhaps more appropriately—like a breath of fresh air. Instead of an airport, casino, supermarket or the like, the Grand Palais was simply decorated with white floors, golden chairs and only one row along the catwalk. Yep, everyone invited to the Chanel show had a front row seat.
It gave attendees a close-up glimpse at the 90 looks that he sent out onto the runway, most of which focused on iconic Chanel details like pearls, ribbon and camellias. Oversized pearls, rings and bangles were all piled on, then topped with a bow before broaches were added to lapels. It felt youthful and fun, like a kid trying on all her mother's jewelry in an attempt to emulate her. Of course even classic pearls were updated for 2016. Pins had little hands flashing peace signs, rings were turned into emojis and hair clips were turned into evil eyes.
The collection was heavy in tweed and denim which was piled on the models in suits, some completely buttoned tight with sweaters layered over the shoulders others with scarves wrapped around their necks. A few separates were left open to showcase the matching, but totally unique piece underneath. The collection consisted almost entirely of neutrals and pink, so both demure dressers and their more eccentric counterparts would be able to find something for their closets.